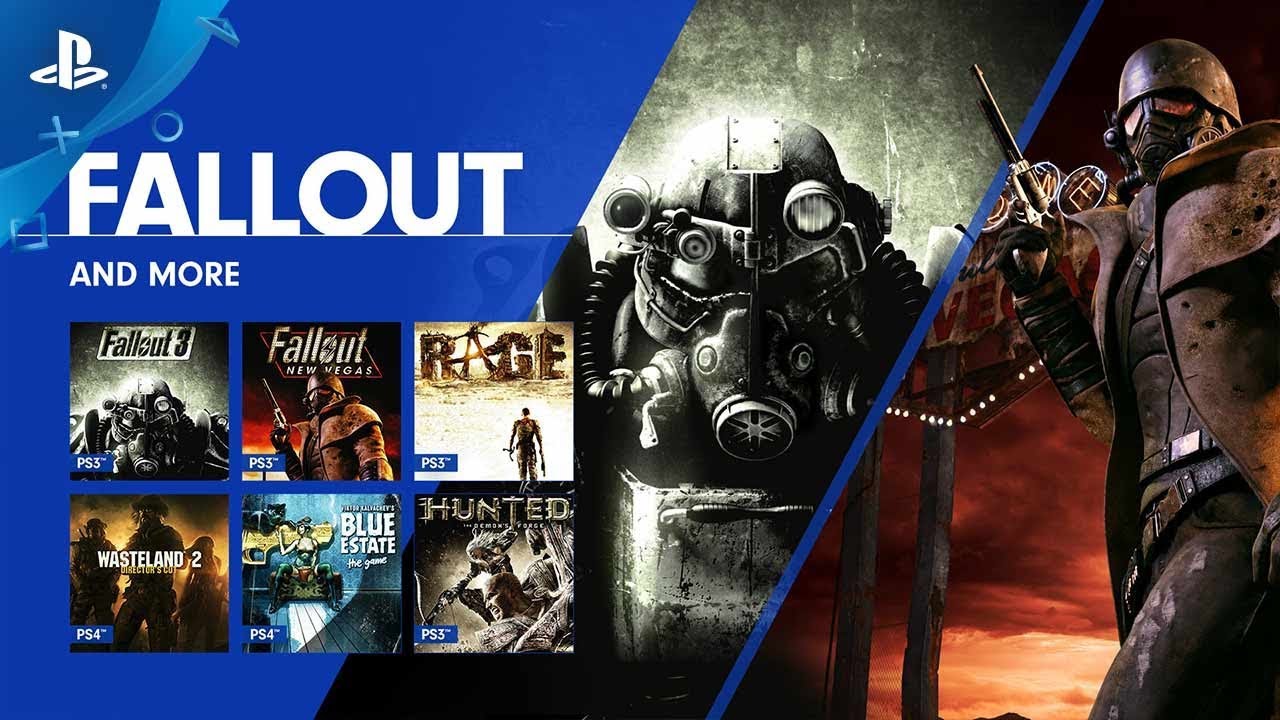 Bethesda's untouchable post-apocalyptic adventures join the PlayStation Now streaming library beginning September 5.
Get ready to explore post-apocalyptic wastelands as Fallout 3 and Fallout: New Vegas arrive on PS Now next week on September 5. These are some of our favorite PS3 games ever, and this is a perfect opportunity to dive in if you missed them the first time around – or just want to revisit.
Don't forget: our summer price promotions are still available. Get your first month for $9.99 (new subscribers only, available in US only) or upgrade your subscription to 12 months for just $99.99 (both offers available until September 22, 2017).
New This Month
Exit Vault 101 and survive the dangerous post-apocalyptic world of Capital Wasteland in the open-world first-person RPG Fallout 3. Released on the PS3 to universal critical acclaim, Fallout 3 is widely considered one of the best games of all time. Also available starting in September is Fallout: New Vegas, where players are thrust into the middle of a power struggle between warring factions in the former city of Las Vegas and the Mojave Wasteland, and based on the ground-breaking Fallout 3 game engine.
Rage, from Bethesda and developers id Software, combines intense FPS action, driving gameplay, and story missions and quests in a brutal post-apocalyptic world. Battle dangerous bandits and horrific mutants with an arsenal of unique personal and vehicular weaponry. Also in September from Bethesda is Hunted: The Demon's forge, a third-person fantasy action game with hack-and-slash combat, cover-based shooting, and RPG elements.
For a different style of post-apocalyptic action, enjoy Wasteland 2: Director's Cut for the PS4. From the Producer of the original Fallout, Wasteland 2 lets you lead a squad of Desert Rangers to face cultists, criminals, and cannibals in this open-world tactical turn-based RPG. Dive head-first into the world of Blue Estate, a darkly funny rail shooter based on the comic books of the same name. With a crazy story with crazy characters, and even local co-op play, Blue Estate's high-octane action will keep you on the edge of your seat.
This month we've also got a new RTS game, pool and poker, and more. Here are all the new games available to stream on PS4 and Windows PC starting September 5.
New PS3 games:
Fallout 3
Fallout: New Vegas
Rage
Hunted: The Demon's Forge
New PS4 games:
Wasteland 2: Director's Cut
Blue Estate
Grand Ages: Medieval
Pure Pool
Pure Hold'em World Poker Championship
Sherlock Holmes: Crimes and Punishments
Air Conflict: Pacific Carriers
Titan Attacks!
Tour De France 2016
Finally, these were the most popular games on the service in August:
Red Dead Redemption
WWE 2K16
Mortal Kombat
Mafia II
Injustice: Gods Among Us
LEGO Batman 3 Beyond Gotham
The Last of Us
Payday 2
NBA 2K14
God of War 3 Remastered
If you haven't given PS Now a try yet, the seven-day free trial for PlayStation 4 and Windows PC is the perfect way to experience the streaming service for yourself. PS Now provides unlimited on-demand access to a growing library of over 500 PS4 and PS3 games, with new games added every month, and no game downloads required. PS4 save data in PS Now is even compatible with PS Plus cloud saves, so you can upload/download save files to/from your own console.
The introductory offer of $9.99 for the first month (new subscribers only, available in US only) and the 12 month subscription for just $99.99 are both available until September 22, 2017, so act fast. Note that in order to take advantage of the $9.99 intro offer, you will need to purchase that directly, as the 7-day trial will transition into the standard monthly subscription.