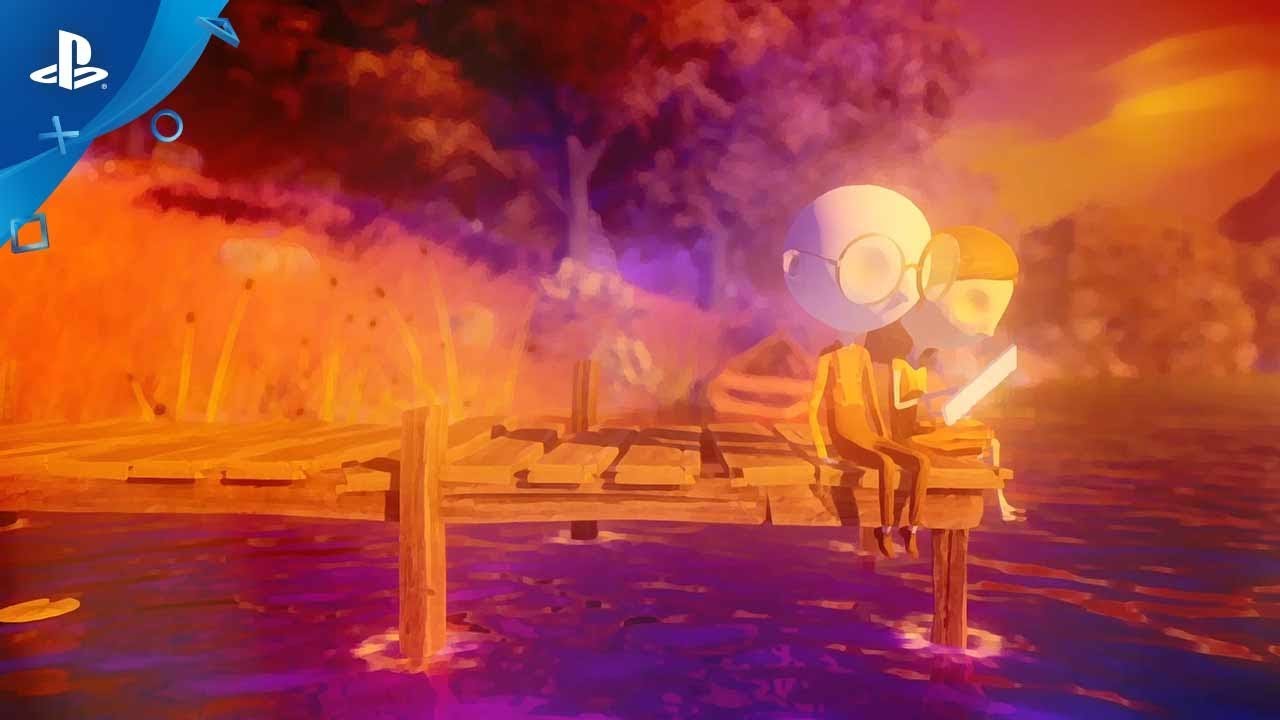 Embark upon a personal, emotional journey from the creators of Murasaki Baby.
What makes us feel anger, happiness or sorrow when we look at a movie or listen to music? Empathy – the ability to fully immerse ourselves in the emotional universe of another self. When this happens, something clicks at a deeper level, shaking fears and hopes.
Last Day of June is an interactive story of love and death, and is a journey into the player's self, while entering Carl and June's life from its very end.
The question I came up with when I conceived the idea was whether video games (an art form I've been devoted to for years) can be a medium as strong as – if not more than – movies or music, when dealing with complex but universal themes such as love and mourning. It was a clear "yes" to me; videogames can mix the suggestions of animated scenes, sounds and music, while enhancing their effectiveness thanks to the immersive experience they offer.
Last Day of June was born from the emotions "Drive Home" – Steven Wilson's song and Jess Cope's music video – triggered in me. This piece of music art hit me so hard I had to pursue the desire to evolve its history, re-shaping it according to mechanisms and perks of the videogame media.
I've aimed to transform a video game into an emotional experience, both for me and my audience. To achieve this goal, I tried to combine Steven Wilson's musical expressivity with the poetry of Hajo Müller's characters, skillfully re-adapted by Adam Oehlers for the videogame. This way, we could define a new expressive standard, fitting our needs. Our first choice in this direction was a big bet: designing a speechless, eyeless, purely emotional communication. Nonetheless, once players go through the whole experience, we believe they will be able to appreciate even the finest details and emotions of each character, without having heard a single word from them, or having ever seen a single facial expression. This was made possible thanks to the heavy work done by the whole team, who was able to bring my initial idea to life, creating an emotional gaming experience as well an impressionist art expression with attractive visuals and settings.
All of this was needed to trigger the empathy required to evoke a spectrum of emotions through each character's story. We wanted to deal with the theme of loss and death from the point of view of all the people who are, in some ways, witnesses and partakers; and, through their emotions, show that a videogame can become an artistic and expressive form equal to other conventional media.
With Last Day of June, thanks to Steven Wilson's musical ambience, inspired by the deep emotional load of the characters designed by Hajo Müller and animated by Jess Cope in the original music video, we tried to bring Carl and June's story to a new level. Involving the players directly, asking them to enter this world, to discover their emotions and to live them through the story told with this unique approach, we wanted them think about the answer to the question: "What would you do to save the one you love?"
With the game available starting today at PS Store, I will finally be able to collect your views.