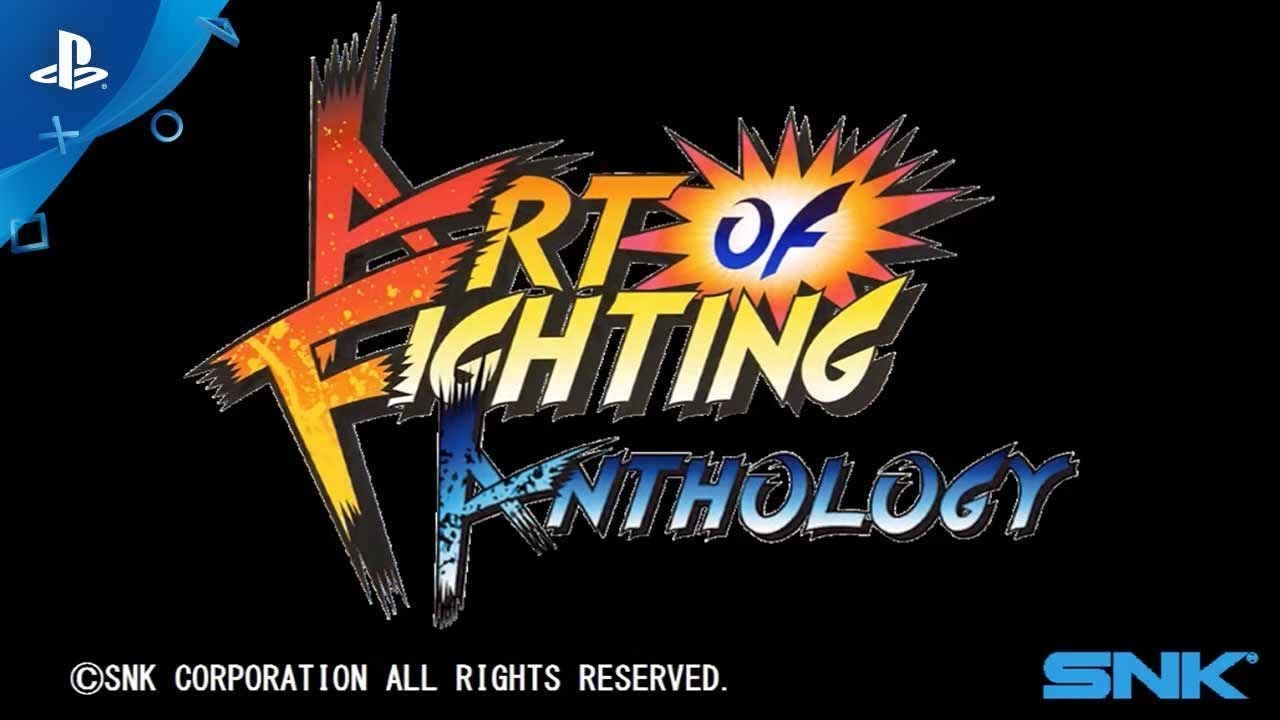 SNK looks back at the seminal fighting franchise in celebration of its PS4 debut.
Hi everyone. Tomorrow sees the launch of Art of Fighting Anthology on PlayStation Store. It's a compilation that includes Art of Fighting, Art of Fighting 2 and Art of Fighting 3: The Path of the Warrior.
Not familiar with the series? Art of Fighting is an important part of fighting game history as it introduced a variety of systems that have gone on to become staples of the genre, such as Desperation Moves, the Spirit Gauge, special pre-battle intros and much more.
To mark the game's release, we sat down with Nobuyuki Kuroki who worked on Art of Fighting 2 and Art of Fighting 3: The Path of the Warrior, and Youichiro Soeda who worked mainly on Art of Fighting 2, to get an idea of what development was like behind the scenes.
How was the Art of Fighting style born?
Soeda: From the marketing side, we wanted to show the characters as big as possible on screen. In the early development prototype, this was so extreme that characters were only visible from their knees to upper body as they got closer on the screen.
Over development we obviously scaled this down to be more manageable. However, we still accomplished our goal of having some of the biggest and most detailed sprites among the fighting games of that generation.
We also set out to make the game as innovative as possible, which ended up meaning we introduced a lot of brand-new systems that have now become staples of the fighting game genre. This includes aspects such as taunts (which worked to decrease the opponent's spirit gauge), the inclusion of Desperation Attacks (hidden commands!), graphical scaling, and in-game battle damage. Quite a few innovative features for the first game in a series!
What kinds of changes were made from Art of Fighting to Art of Fighting 2 in terms of the gameplay?
Soeda: Art of Fighting 2 was focused most on the classic competitive aspect of fighting games. More characters were made playable that time around. Kuroki and I did not expect that even Yuri Sakazaki would appear in the game as the playable character since the story of Art of Fighting focused on a rescue mission for Yuri carried out by Ryo Sakazaki and Robert Garcia. This was unique to us because with games like KOF the story is always based around some martial arts tournament being held. In the end, Yuri went on to become a very popular character with fans and she still is to this day.
Kuroki: Regarding young Geese as the boss in the Art of Fighting 2, the design was largely influenced by the Fatal Fury animation released around that time. I worked on the design with another designer during my second year at SNK.
What was the development situation around Art of Fighting 3?
Kuroki: For Art of Fighting 3 the plan was to use both motion capture tech and 2D animation style graphics. Some of the staff went to the US and worked on motion capture for about a month. We obviously needed to put other key parts of development on hold until we received the motion data. Most of them could not be rendered directly from the motion captured data and the designers ended up with a lot more work than they expected.
For this process, in a lot of ways it ended up taking almost 10 times as long to accomplish compared to what we estimated. Creating sprite graphics is very time intensive. In my case, I can create a dot image in a day, but on the flip side I can probably draw 10 detailed illustrations in a day. This situation was a result of us trying to create a more sophisticated system over the previous two games.
What would you like to do if you have an opportunity to do something for Art of Fighting in the future?
Kuroki: An Art of Fighting reboot would be one of my dream projects. I used to play Art of Fighting after finishing school almost every day. Art of Fighting was one of the biggest reasons why I decided to work at SNK. To a lot of us, Art of Fighting 1 was an action game at heart and I think a reboot could be a great chance to emphasise those aspects. I think Art of Fighting could branch out from being just a pure fighting game.
Who is your favourite character?
Kuroki: I love all of the characters in Art of Fighting 1. If I had to choose, it would be Ryo. I always chose him when I used to play Art of Fighting in the arcades.
Soeda: Totally agree. I also will take Ryo if I can only choose one character.