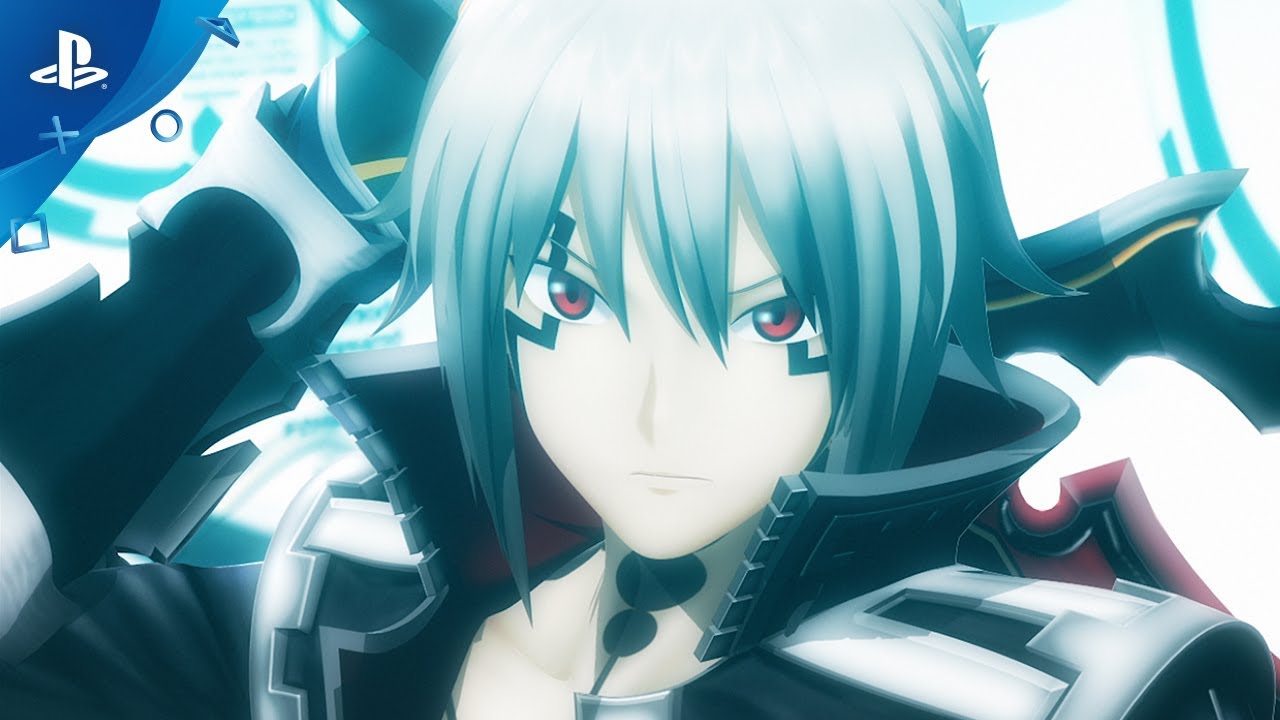 One of Bandai Namco's most celebrated RPGs comes to PS4 this November. New content, features, and modes detailed.
Hello, .hack and PlayStation fans!
Randy here from Bandai Namco. We've been AFK for a while, but now we'd like to welcome you back to The World this Fall. .hack//G.U. Last Recode is coming to PS4 on November 3, 2017, and we couldn't be more excited for you to finish out Haseo's journey.
But before we move forward we must re-visit the past!
The .hack series holds a very special place among our titles, and this year we get to celebrate its 15th anniversary! Developed by CyberConnect2, .hack first introduced players to Kite's journey in 2002 with .hack//Infection on PlayStation 2. Since then, the franchise not only featured the video game series, but also spanned across anime, novels, movies, music, magazines, and many other mediums. The .hack franchise has a very strong history with PlayStation, releasing over 7 games on the platform.
//Refresher
For those of you who are new to the series or need a quick refresher (it has been a while), the .hack//G.U. series takes place in 2017 (!?) where players follow Haseo's journey as he hunts down Player Killers(PKs), players who kill other players, in a MMORPG called The World. Haseo logs into the game to pursue one PK in particular, Tri-Edge – the player who defeated his friend Shino in-game and put her nto a coma in the real world. From there on, Haseo trains to get stronger to find and defeat Tri-Edge and avenge Shino, all the while uncovering the mysteries of AIDA, a strange computer anomaly that infects players. The series takes place over three episodes; Vol.1//Rebirth, Vol.2//Reminisce, and Vol.3//Redemption.
The Terminal Disc
For those of you wondering if you'll be able to jump right into the series without playing the previous games, the Terminal Disc footage (Included within the game) is here to help you along. There are a series of videos that provide details of what transpired in the first series and help provide context for your upcoming journey.
New Content in .hack//G.U. Vol.4//Reconnection
The MMORPG "The World" has announced that their service will be coming to an end on December 31st, 2018. Soon after that announcement, Haseo, who hasn't logged into the World since the events of Vol.3//Redemption, receives a mysterious email. In this e-mail, Haseo finds a hint to where Ovan; an old friend, has been after they last saw each other. Haseo, once again logs into The World in order to save his comrade!
Along the way, a new character Kusabira, who's mysterious intentions and past is unraveled throughout the new story, greets him.
Haseo's 5th Form
Also new to Last Recode is Haseo's 5th form that brings new power and skills for players to experience.
Cheat Mode
For those of you have played the series and would simply like to re-experience the story, we'd like to introduce "Cheat Mode," a new mode that maxes out your stats to allow for speedier battles.
Gameplay Features and Improvements
Additional gameplay features and tweaks have also been added:
Increased Moving Speed – Characters will be able to move faster outside of battles for easier exploration
Power Up – Damage done to enemies have increased to improve the pace of battle
Reduction of Stun Time – Another improvement to the pace of battle, the amount of stun time has been reduced for quicker battle response and attacks
Increase in Exp. Points – Level up quicker with increased experience points after each battle
Retry Mode – In the original games, after players were defeated in battle, they would have to return to title screen to restart from the last checkpoint, players will now be allowed to try the same battle again without having to begin all over again
And much more…
Enhanced Visuals
| | |
| --- | --- |
| | |
| PS2 | PS4 |
We've made some huge visual enhancements! Moving from PS2 to PS4 has brought many opportunities for the developers to improve the look and feel of the game. The game has been up-scaled and is now in 16:9 1080p and at 60fps, with a lot of the cut scenes re-mastered – Making sure it stands the test of time.
We're excited for players to dive into .hack//G.U. Last Recode this fall, and look forward to everyone re-experiencing all of the excitement and emotion again. You can pre-order .hack//G.U. Last Recode at select retailers today.