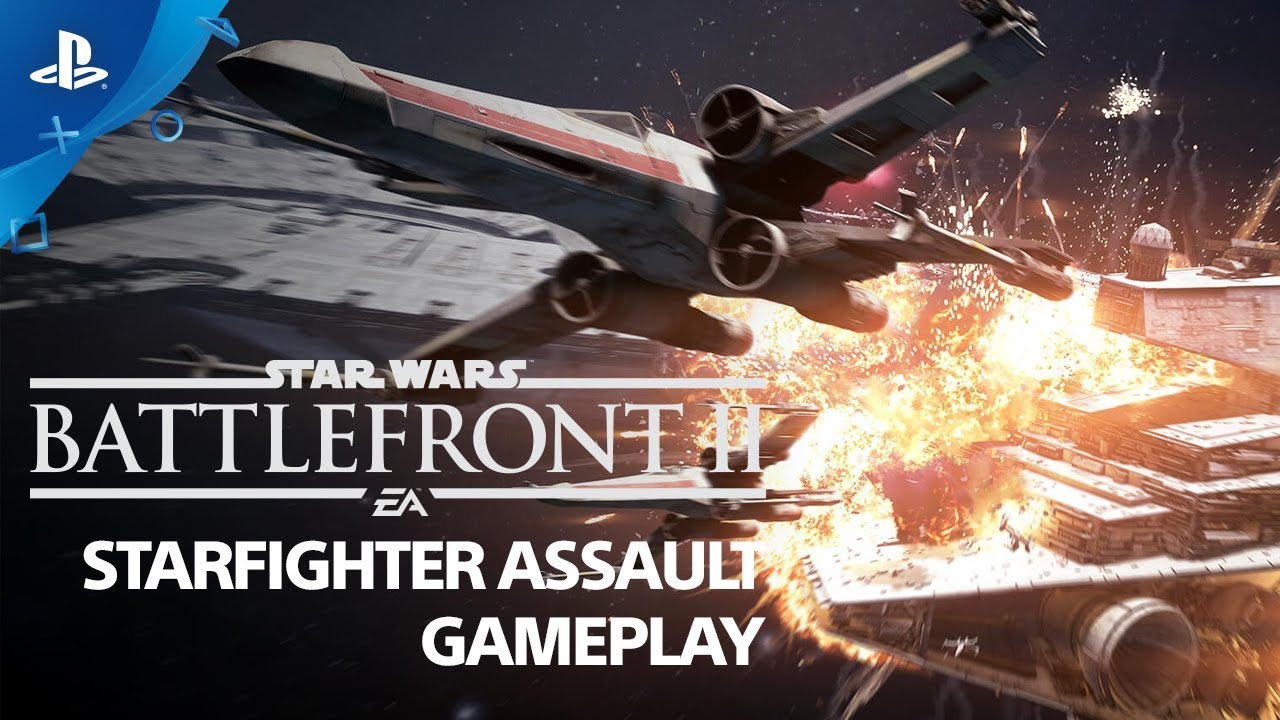 Watch 10 minutes of epic space battle gameplay.
Star Wars Battlefront II looks set to deliver on the big setpiece-heavy space battles fans have been crying out for in Starfighter Assault mode. Covering multiple conflicts spanning all three eras of the Star Wars mythos, the mode – created by acclaimed UK developer Criterion – sees two factions clash amongst the stars for victory across three multi-objective phases.
After an eye-melting trailer debuting the mode and teasing its maps and ships on Saturday, check out the mode in action right now in our exclusive 10 minute video, as Rebels combat the Empire at an Imperial shipyard. This massive match showcases the phases, the starfighter classes, the Hero ships and much, much more.
In the pilot's seat is Criterion producer Rob Wyle, while co-pilot and fellow designer John Stanley provides detailed commentary. Lock S-foils in attack position and prepare to witness some of the best piloting in the galaxy…
We'll have much more on Star Wars Battlefront II in the months to come as we countdown to the worldwide release date, 17th November, so keep checking in with PlayStation Blog for all the biggest news from a galaxy far, far away…