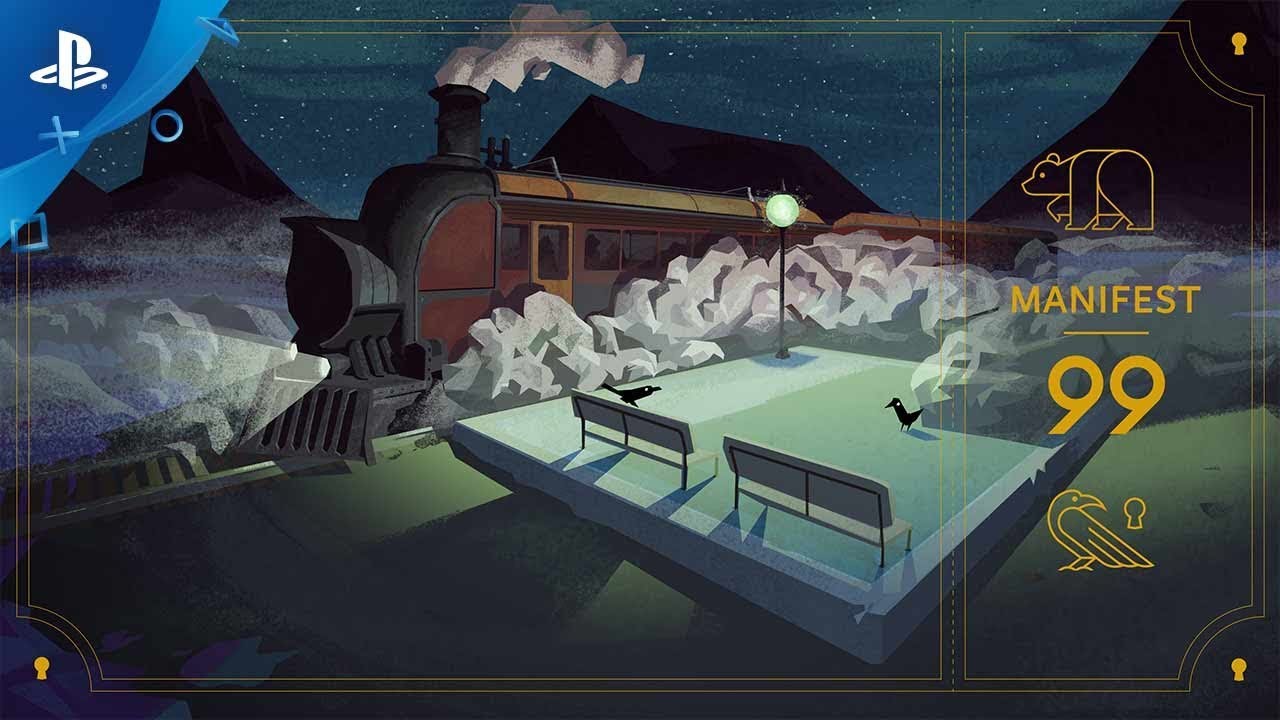 Journey into the afterlife aboard a mysterious train in this ominous and eerie virtual reality experience, out September 12.
Hey there, PlayStation fans! This is Adam Volker from Flight School Studio, and I'm happy to let you know that we are bringing our first title to PlayStation VR next month. Manifest 99 is a story-driven, interactive narrative VR experience set in the afterlife and you'll be able to explore its dark and beautiful world on September 12, 2017.
Our team has created a rich, immersive world with Manifest 99 and we are excited to have y'all play it on PS VR. It's been a journey creating an experience that straddles the line between dream and nightmare. We hope you'll join us on our winding train trek through the great beyond.
What is Manifest 99?
Manifest 99 is an ominous, eerie story about finding redemption in the afterlife. Set on a mysterious train inhabited by a murder of crows, you assist four travel companions on a journey to their final destination. You play Manifest 99 without a controller: gaze into the eyes of crows to move to their perch, viewing the world from their scale and perspective.
In addition to the murder of crows, you can also use your gaze to connect with your fellow passengers. The weary ghosts of a bear, doe, owl and crow ride the train with you as well. As you lock eyes with each character, you'll discover more about their personal journey and what brought them to the train. Each passenger represents a chapter of the experience and while aboard, you must uncover why they – and you – are on the train.
The first travel companion you meet, the Bear, is forlorn and reserved. He avoids your eyes at first, but after some effort you'll make a connection and learn of his life as a soldier, enlisted in a conflict that ruined many villages. He left a lot behind and is eager to get back to his loved ones. Interacting with each of these spirits is the heart of the story in Manifest 99.

We hope you enjoy the journey through Manifest 99. All of us at Flight School Studio loved the challenge of creating our first PlayStation VR experience and cannot wait to share it with others. Don't forget to check out Manifest 99 on September 12, 2017 when it debuts on the PlayStation Store. If you have any questions or comments, leave 'em below – we'd love to chat more!