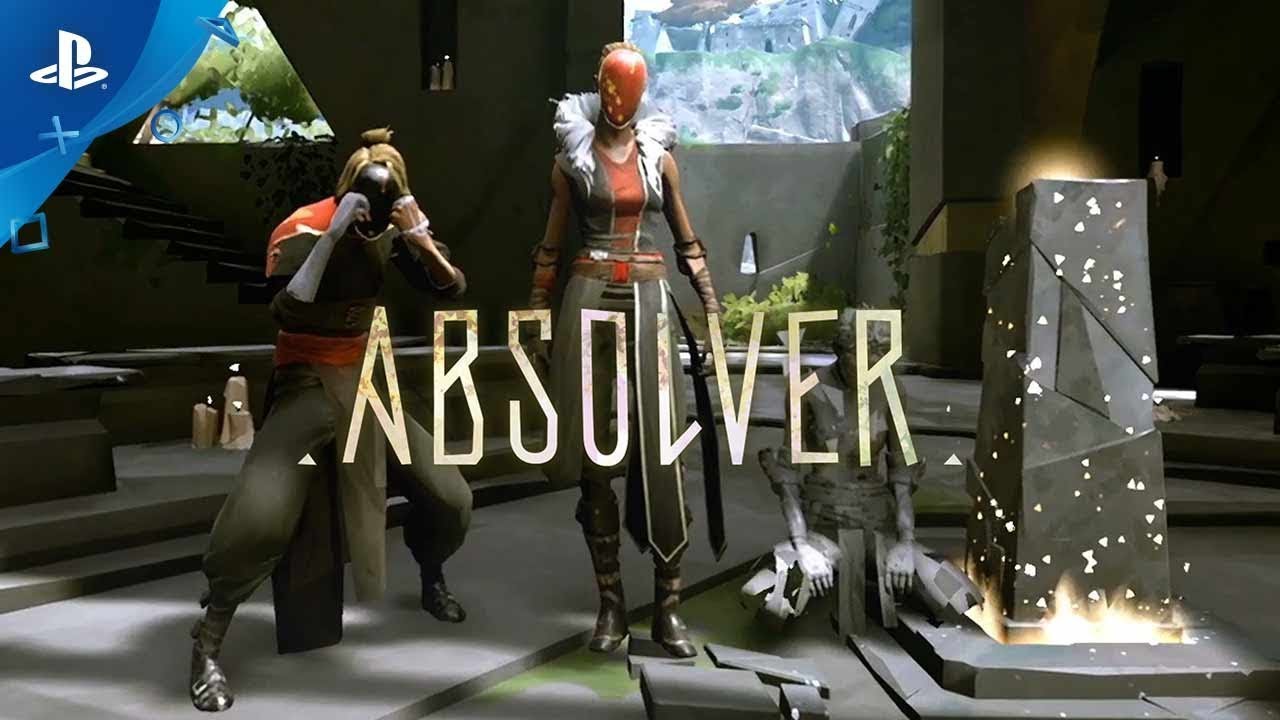 Our closest look yet at Sloclap's upcoming multiplayer-focused martial arts action game.
Greetings dear Prospects, the team here at Sloclap is super excited to present Absolver to the PlayStation community on August 29, and we wanted to dive into one of the game's biggest feature ahead of launch – online cooperative and competitive play. The new 'Friends & Foes' video feature in this post illustrates some of the online experiences you can expect in Absolver and we wanted to provide some more insight into what it all means and how these different experiences will affect your time in the ruins of the fallen Adal Empire.

Cooperative Combat
Absolver is designed to be a unique mix of solo adventure and online multiplayer experience in a shared world where players can choose to interact with each other in a variety of ways. When exploring the ruins of Raslan, the fallen capital of the Adal Empire, players are matchmaked together seamlessly: the city is made out of a dozen interconnected zones, and as you go from one zone to another, you will be connected with one or two other players also in that zone, without loading times. These two players may choose to spar together in an effort to share knowledge on different attacks, engage in a more aggressive fight, purposefully form a team for co-op PvE, or simply pass each other with no interaction at all… This method of online structure allows for players to both engage with random players from their region as well as intentional meetings: by meditating at an altar, you can decide to invite specific players to your world, from players you have encountered recently, to members of your friends list.

Mentors and Students
Another feature our team is excited about is the ability to take the idea of cooperative play one step further and have players enter into a formal, in-game mentor – student relationship. This means that players, usually more advanced ones, can create a 'Fighting School' and allow other players to join it, effectively becoming their mentors. Fighting Schools are based on the mentor's playstyle, with mentors defining which combat deck, weapons, and powers they will share with their students. By progressing in their mentor's school, students will be able to use these Combat Decks, even if they feature attacks they haven't learnt themselves. They will also be able to unlock the Combat Style of their mentor, effectively allowing them to learn and practice a variety of Combat Styles, and not just the original one of their character. Our hope is that this feature will foster a sense of sharing and player camaraderie amongst the Absolver community, in addition to the more aggressive, competitive angle that comes with a fighting game.

Competitive Modes
Absolver is at its heart a complex and nuanced fighting game and nothing puts that front and center more than the raw 1v1 competitive mode. The first mode available pits two players against one another in one of several distinct versus mode arenas with three health bars each. Players will have access to the set Combat Deck, weapons, and powers during the fight and, in some settings, must also account for environmental variables like changing terrain and deadly cliffs. Our intention is to expand upon competitive features in the weeks and months after launch with the introduction of 3v3 mode, ranked matches, and a spectator mode.
Hopefully this sheds a bit of light on what awaits you when Absolver launches on August 29, but rest assured we've not revealed all that Absolver has to offer, as part of the excitement comes from discovery as you roam the world alone or with others. Launch day isn't far off now and we look forward to seeing you online, whether you turn out to be friend or foe!