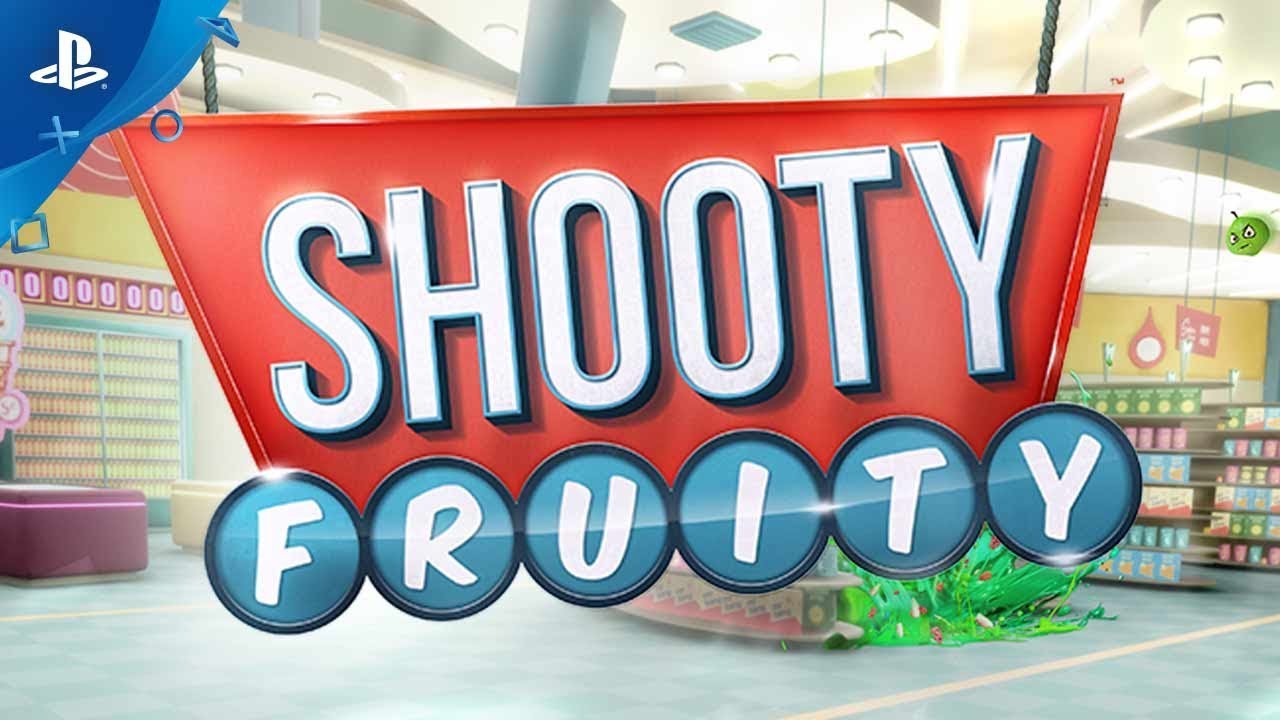 Defend your register from waves of heavily armed fruits and vegetables in nDreams' upcoming VR multitasker.
Hello PlayStation Friends! The team here at nDreams and co-developers Near Light are very excited to announce that our new over-the-top multitasking game Shooty Fruity will be launching later this year on PlayStation VR.
As the newest employee of Super Megamart, you begin your day only to be set upon by masses of 'genetically mutated' fruit. That's mutated, not modified. Like human-sized melons, rabid oranges, and raspberries that fire artillery at you. It's all completely under control though. Successfully 'doing your job' gives you access to an arsenal of high octane, military-grade weapons that you can use to pulp the ripe plump fruit into little pieces. Juicy… Scan a tin of beans, get a pistol. Scan more tins of beans and you get a high velocity submachine gun along with an exploding ammo power-up.
You get the idea.
Check out the absurd yet sweet mayhem in our first trailer at the top of this post.
As you progress through the numerous challenges, striving for promotion in your glowing 'Career', you get to do even more shop-themed tasks whilst taking on a whole store of fruit types – including exploding pineapples, kamikaze limes & ninja lemons! Unlock increasingly deadly and fully customisable load outs, to become Super Megamart's very own human blender (yes, that is an eight-barrel revolver in one of the screenshots).
So Shooty Fruity combines VR sharpshooting with immersive job simulation, in brand new "shoot and serve" multi-tasking gameplay. Why do we keep going on about multi-tasking? Well it's a gameplay mechanic we've found to be only possible in VR with a couple of PS Moves. And that's the kind of VR experience we've been wanting to play ourselves. So, ready your PlayStation VR and Moves, and start browsing eBay for a suitable supermarket tabard. Things are going to get very juicy very soon…
Late this year be prepared to scan, shoot and repeat – we guarantee you'll never look at your local supermarket in the same way again!
If you'd like to find out more about Shooty Fruity, or if you have any questions, leave a comment below, follow the 'Shooty Fruity' conversation on Facebook, or tweet @nDreamsVR using the hashtag #ShootyFruity.