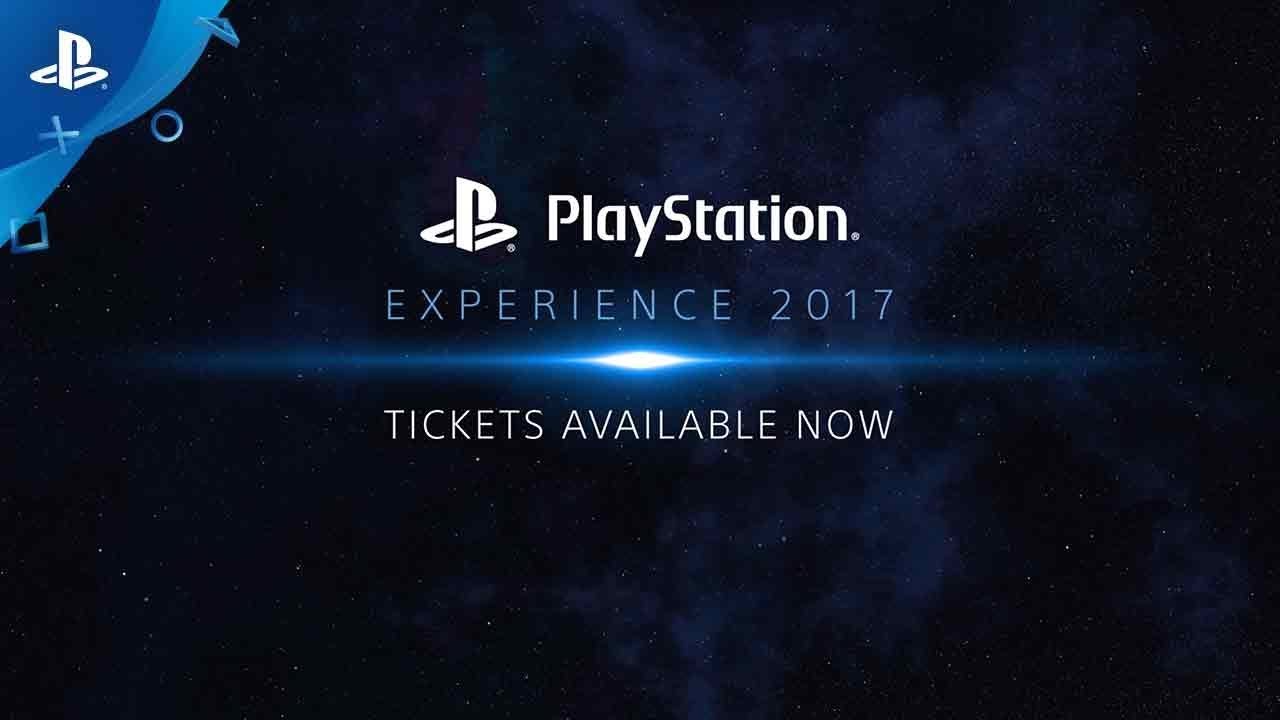 It's almost that time again! PlayStation Experience returns to Anaheim for our fourth year of festivities.
We're baa-aack…. PlayStation Experience 2017 returns to Anaheim, California this December 9 and 10! Early bird tickets are available right now, and supplies are limited.
PlayStation Experience is a truly magical time of year, and this year thousands of fans will descend on the lovely Anaheim Convention Center to experience the latest and greatest in PlayStation gaming. That includes hands-on time with PS4 Pro on huge, gorgeous Sony 4K HDR TVs, dozens of PlayStation VR demos, game developer panels, rare merchandise and collectibles, and a whole lot more.
We've also got a special treat for early bird ticket holders: an invitation to a special event held on the evening of Friday, December 8th, the night before the event formally kicks off. During the special event, you'll have a chance to get up-close and personal with game developers and PlayStation personalities. Should be fun!
The Special Event features limited capacity and will only be available to fans who purchase the two-day Early Bird Pass.
Discounted early bird tickets are available right now, so don't wait to scoop them up. Quantities are limited!
In other news: Capcom Cup 2017 is joining forces with PlayStation Experience again this year! At PS Experience, a special tournament stage will be dedicated to the highest-level Street Fighter V competition in the world, with matches taking place all day on Sunday, culminating in the Grand Finals event on Sunday evening. Watch the top qualifying players from the 2017 Capcom Pro Tour battle their way for more than $250,000 in prizing and the chance to be crowned the 2017 Street Fighter V World Champion. More details on Capcom Cup 2017 will be shared later.
Also, don't forget to grab the 2017 Capcom Pro Tour DLC on the PlayStation Store! Proceeds from this content will go to support the 2017 Capcom Pro Tour and help boost the grand prize pool of the 2017 Capcom Cup!
PlayStation Experience 2017 At A Glance
Where
Anaheim Convention Center, Anaheim, CA
When
Friday, December 8, 2017, Time TBA
Limited Availability. Access available with Early Bird Ticket
Saturday, December 9, 2017, 10:00 AM – 10:00 PM
Sunday, December 10, 2017, 10:00 AM – 6:00 PM
Prices
Two-Day Early Bird Ticket + Special Event: $65
Early bird tickets are limited and available while supplies last.
Regular Two-Day Ticket: $75
Get tickets here: http://playstation.com/experience-tickets
Note: We highly recommend you register with your PSN ID when purchasing tickets.
Must be 18 or older to attend. No babies. No Children. No Exceptions.
Over the coming weeks, we'll have lots more to share about the publishers, developers, games, and activities you can expect at this year's show.
So there you have it! We hope you can join us.