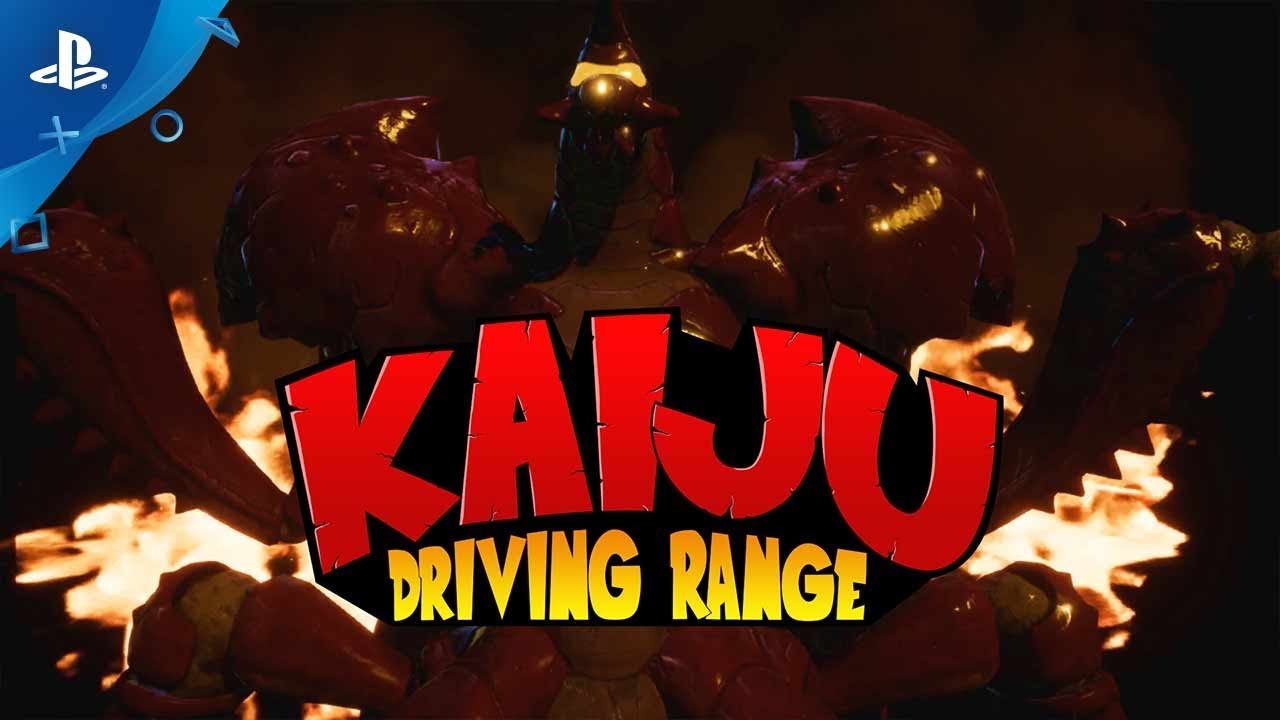 Coming to PlayStation VR as a free add-on for 100ft Robot Golf, Kaiju Driving Range pits monster vs. machine in 1v1 golf battles.
Hey, Dan here from No Goblin! We've spent the last few months making a neat add-on mode for 100ft Robot Golf that I think you'll like. It's called Kaiju Driving Range, and we're giving it to all PlayStation 4 100ft Robot Golf owners next month for free!

Here's the deal: it's a 1 vs 1 game mode where one player plays a robot golfer on your TV, and the other straps into a PS VR headset and becomes a sick-ass crab kaiju – complete with Move controller support for the kaiju's pincer arms!
The robot's goal is to do killer golf shots.
The kaiju's goal is to be a huge jerk and stop killer golf shots from happening.

We think it's a pretty neat mode, and I especially love it because it takes advantage of one of the best unique features of PlayStation VR: the social screen! Being in VR and competing against another human player that's in the same room as you is a super fun experience, especially when that VR person is a two hundred foot crab that can rip tall buildings out of the ground.
From the bottom of our hearts, thank you for supporting our dumb game endeavours. Kaiju Driving Range comes out September 12, and is a free exclusive add-on for all PlayStation 4 owners of 100ft Robot Golf.
We hope you enjoy this neat bonus!
<3, Dan and Panzer