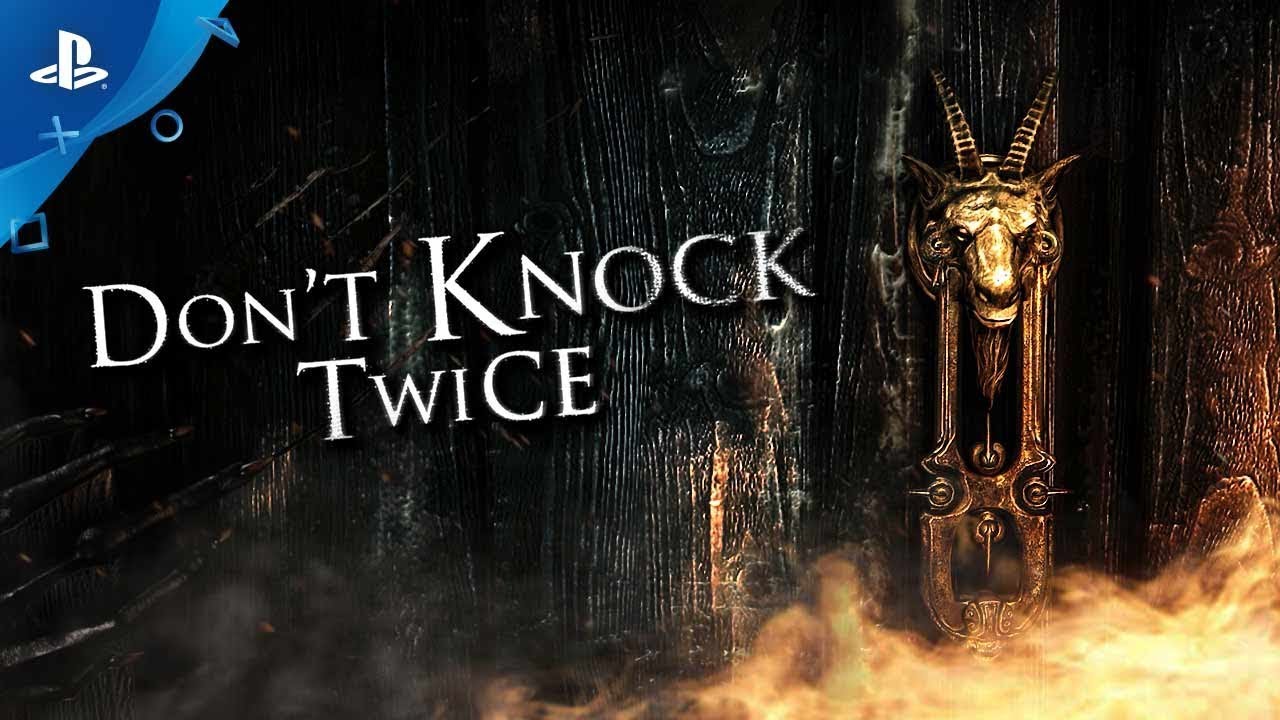 You have a lot of power when you're making a horror game in virtual reality. The team behind Don't Knock Twice want to wield that power responsibly.
A big hello from Wales! It's Ben Tester here from Wales Interactive, the studio that brought you Late Shift, The Bunker and Soul Axiom. Today I'm here to announce the launch of our upcoming horror, Don't Knock Twice on PS VR and PS4, with an inside scoop on the development of a horror game in VR.
Don't Knock Twice is a first-person horror based on a psychologically terrifying urban legend. To save her estranged daughter, a guilt-ridden mother must uncover the frightening truth behind the urban tale of a vengeful, demonic witch. You won't be waiting long for this one as it lands on PS VR September 5th with the option to play in non-VR also!
Excited? Good. Nervous? You should be! With every copy of the game comes the option to play in both VR and non-VR, should anyone be too scared to play in virtual reality space.
As developers, we have the power to draw the line on when and where to scare you, and there are many tricks up our sleeves to turn up the heat or tone down anything that gets a little… too terrifying. It all starts with an immersive and believable environment that has no limitations and no signs of repetitiveness. In Don't Knock Twice, we created a grand manor house environment which was based off of the genuine location used in the recent Don't Knock Twice horror film, starring Katee Sackhoff (of Battlestar Galactica). Our main goal was to focus on creating a realistic environment that doesn't break you out of immersion and is optimised for a smooth experience with which also combats any motion-sickness. This, with high-quality 3D sounds, is enough to raises the hairs on the back of your neck, before we've even started on the real scary bits.
During development, we had some great scare moments, some laughable ones and even some that have brought grown men to the ground. The not-so-scary ones, which of course didn't make the cut, were usually down to the limitations of set pieces in VR. For example, it's difficult to trigger an animation at a particular point when you have less control over the player position. Without giving anything away, we had one player teleport themselves too far into the environment, essentially spawning behind a particular spooky section and watched it all unfold from the complete wrong angle.
However, VR does offer huge advantages for those scary moments. One in particular involved the use of head tracking which forced the player to put their head into a place they wished they didn't look into, this created a "Here's Johnny" moment which would have been impossible to create in a standard "flat" experience without forcing the players head.
With all this said, Don't Knock Twice does also support a non-VR mode and we've balanced the scares for both scenarios to create a VR horror that's accessible and enjoyed by all. For those with a PS VR, we've implemented support for either a standard controller, single or dual PlayStation Move controllers, and you can even play seated, standing or room-scale. Don't Knock Twice is a 2-3 hour game with adventure horror style gameplay driven by narrative clues, an intuitive control system featuring stretchy hands and a one-click 180° rotate button, hidden collectables and trophies, two ending scenarios and of course, a Platinum Trophy.
The game will offer localisation across multiple languages including English, French, Italian, German, Spanish, Portuguese, Chinese (Simplified), Polish, Russian and Welsh.
Don't Knock Twice will launch on September 5th for $19.99 and so I hope you're all prepared for what's about to come! If you have any questions, or comments on horror in VR, drop them below. Thank you for reading!