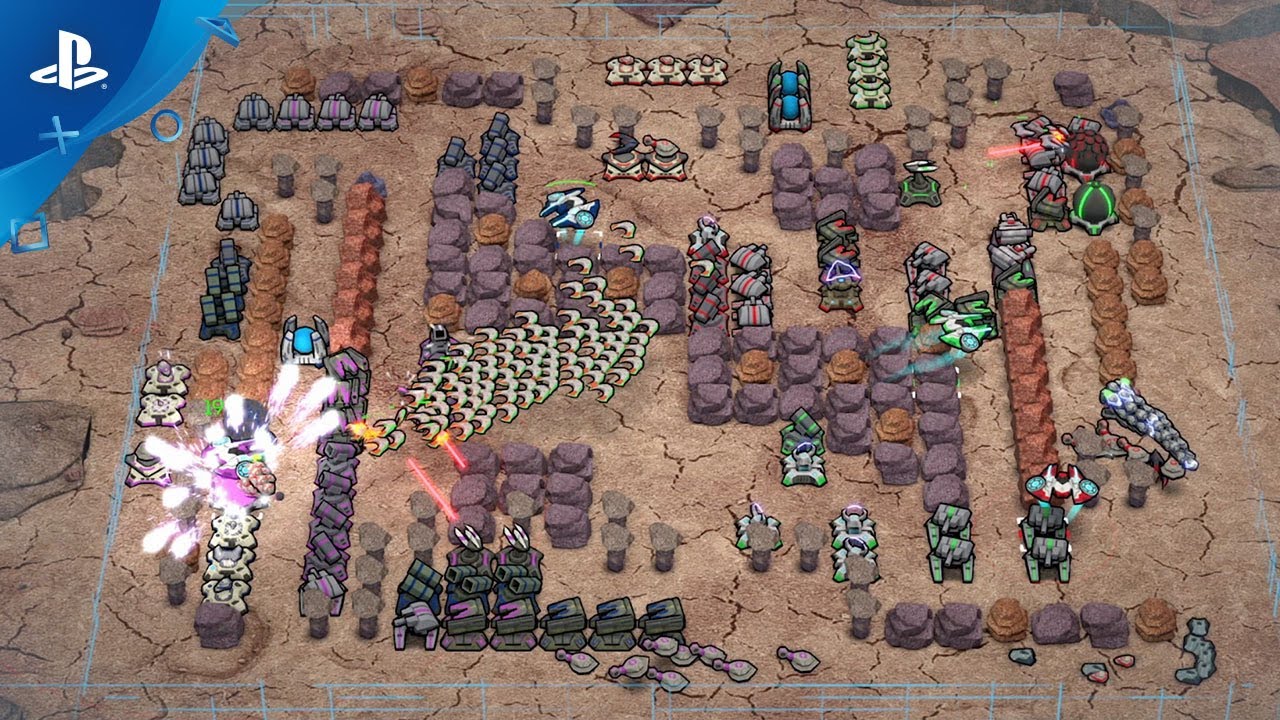 Designed from the ground up for PS4, the sequel to the award-winning Comet Crash launches in just a few short weeks.
Back in 2007, I was inspired to start my own game studio, Pelfast (literally: fast pixel), alongside Jennifer Pourchot given our shared passions for gaming and desire to create something that we'd both want to play. At the time, tower defense titles were hot, but they lacked a crucial element. After two years of development and hard work, we published Comet Crash, an award-winning multiplayer RTS with hybrid tower defense elements. To this day, we still hear stories from fans about co-op with family, intense battles with friends and Comet Crash parties that went until the wee hours of the morning.
Now, we're ready to give our fans exactly what they want (and show new players what they've been missing out on) with an epic sequel. We're super excited to announce Comet Crash 2: The Kronkoid Wars is launching August 8th on PS4!
This time we've gone all-out, with a new online multiplayer feature, a new storyline, more levels, bigger bosses and an original score by Bluetech!
In the campaign with over 50 branching levels, use your ship to collect resources and fight off a range of robotic machines using a variety of upgradeable weapons. At the same time, command your own rush attacks against enemy forces.
Bust through enemy defenses using your weapons, cut off enemy unit production by taking out Ops structures, and build long pathways to slow down attacks. Watch what the enemy is doing and react to bring together a winning strategy. There is more than one way to win each level. We know we haven't thought of all of them — surprise us by sharing videos of your gameplay when it launches!
In Comet Crash 2 you collect 'Zoids' which can be used to supercharge your weapons against an unexpected attack. Zoids also speed up unit production to give you an advantage over your rival. Your ship begins its journey with one Zoid slot. You can earn more Zoid slots by defeating the megaboss, Kronkoid. Use Zoids wisely since they are a scarce but powerful resource!
Test your skills in Battle mode where you can play against other players. Compete with opponents over resources (guaranteed to cause a few good laughs… or cries) and decide if you should use them to build up your army or to defend your territory. At the same time keep a close eye on what your opponents are up to. Look for weaknesses in enemy bases to determine what type of units to build for your own infantry. Watch your opponent closely or you may be annihilated by a surprise attack!
Comet Crash 2 is designed from the ground up for PlayStation. The tight DualShock controls allow for twitch gameplay, defensive building and offensive attacks without any tedious micromanagement.
Thanks to all our fans for the enthusiasm, encouragement, and inspiration to make Comet Crash bigger and better than ever before. We couldn't have done it without you, and can't wait for you to try out our game!