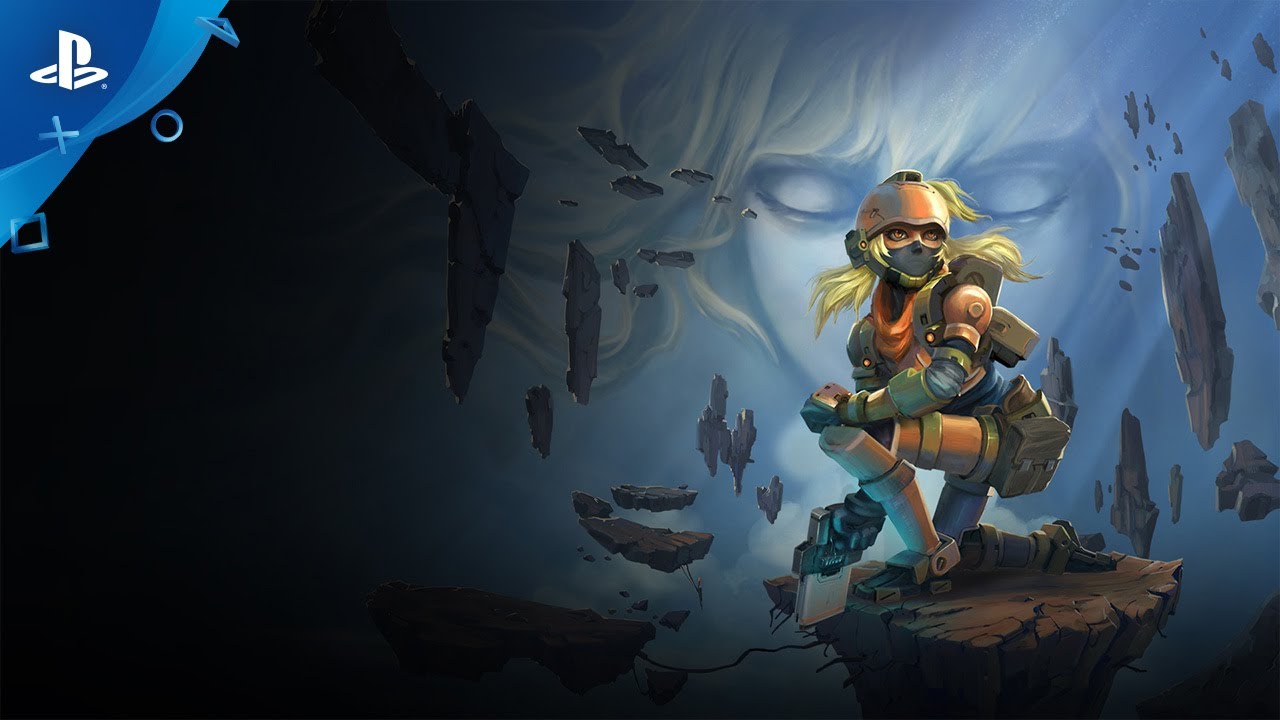 Coilworks lets you figure out the game at your own pace as you create your own path through the many non-linear levels.
Coilworks have never been big fans of hand-holding. You can tell while playing the tutorial levels- we'll show you the basics but it's up to you to forge your own path through the game. Since Super Cloudbuilt throws players in at the deep end, it's only fair to give you the flexibility to follow your own journey, whether that's through play style, controls or graphics.
Levels: At its heart, Super Cloudbuilt is a speedrunning game but it also has an emphasis on exploration. It's been designed to be non-linear so there are multiple paths throughout each level. Don't like the look of those enemies? Never mind, just hop up on that roof, pull off a quick wall run and avoid them completely. You can explore the map to find the shortest path (and therefore the fastest times), or take your time to hunt out optional power-ups which change the way you can play future levels.
Story: Super Cloudbuilt's levels are spread along four main branches: Dawn, Day, Storm and Night. You can choose which branches to follow or even break free from these paths all together and find alternative and even more challenging routes. Depending on the levels you complete, different conclusions to Demi's story will be revealed.
Game modes: You can play Super Cloudbuilt across three main modes: Story, Ranked and Rush. There are over 200 individual leaderboards covering everything from
pure time trials to specific challenges like No Ammo, Fragile and Supercharge.
Controller settings: While we know how WE like to play the game, there are four different preset control schemes. None of those feel right? Map the buttons to your own preference!
Graphic style: Since you can choose how to play, why not also mess about with how the game looks? If you want a change from Super Cloudbuilt's bold hand-drawn hatch-shading style, you can switch it up in the settings. There are several different options, ranging from Painted (which turns your game into a living watercolor) to Color Pencil (which does what it says on the tin).
Super Cloudbuilt releases on July 25th for PlayStation 4 but you can pre-order now for a 10% PlayStation Plus discount, a free theme and early access to the opening levels and leaderboards in the form of an exclusive 'practice demo'. You can also unlock four hidden outfits in the final release by logging into your DoubleID account from the 'practice demo'.