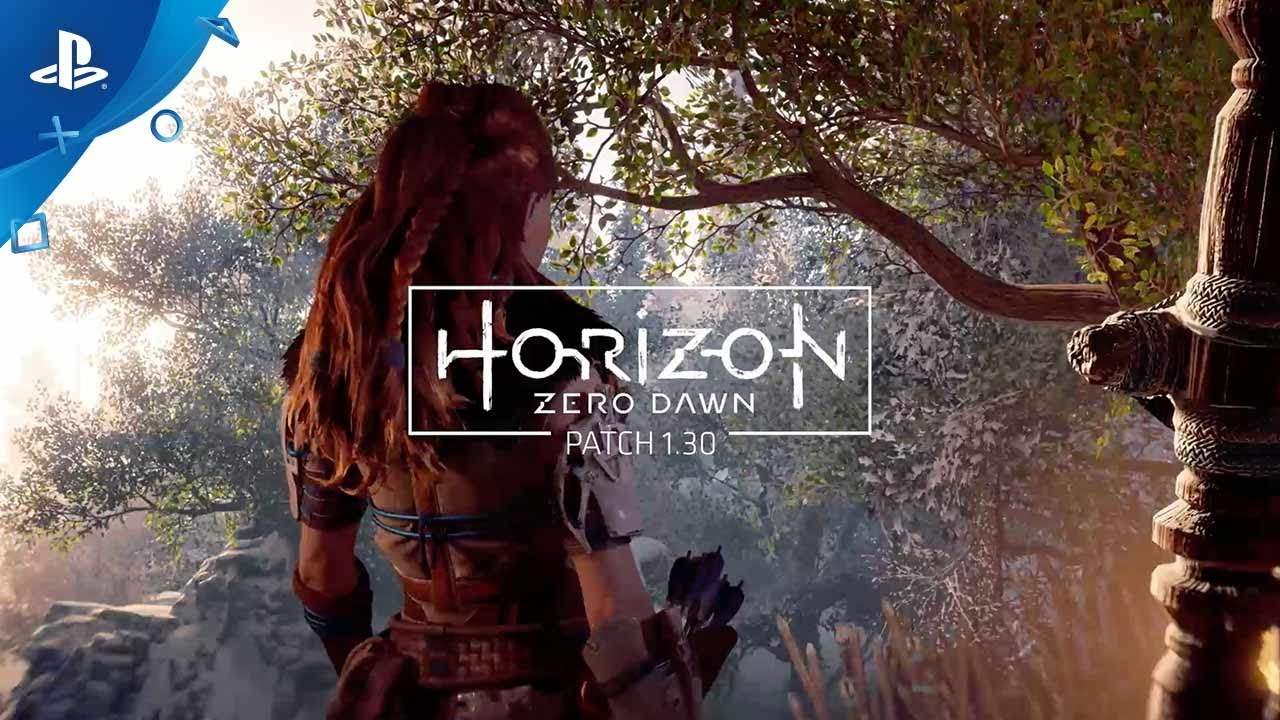 The new patch for Guerrilla's open world hit adds the highly anticipated New Game+ mode, as well as Ultra-Hard difficulty, face paint options, and more.
We were so excited to be able to announce the upcoming Horizon Zero Dawn expansion, The Frozen Wilds, at E3 last month. As we were wrapping Horizon Zero Dawn, we had a lot of ideas for new characters, quests, and places for Aloy to discover, so we started to develop The Frozen Wilds. We can't wait for you to experience the dangerous frigid lands to the north!
While we're hard at work on The Frozen Wilds, we have also been working on something else…
As of today, you can download patch 1.30 which includes additional fixes to progression issues which some of you may have encountered. However, it also includes the highly anticipated New Game+ option.
With New Game+ you will be able to relive the adventures of Aloy without losing your character progression and your collected inventory. You won't be able to progress beyond the level cap of 50, but you can still collect XP during your adventure.
We have also added updated versions of existing weapons and outfits with an extra modification slot at your disposal. These will not come cheap and will set you back some extra shards.
Before embarking on a new quest you can manually adjust the difficulty level to your liking. For players who seek an extra challenge, we are also introducing an 'Ultra Hard' difficulty. This new setting will enhance machine senses and behavior and other additional smaller tweaks. Players who decide to embark on the Ultra Hard path will not have the option to switch it to a less difficult setting when choosing New Game+. People choosing to play normal game will still have the ability to change back to an easier difficulty.
New Game+ also comes with two new Trophies and extra unlockable content that gives players the ability to add facepaint or change Aloy's Focus.
Keep an eye on our Twitter or Facebook to stay up to date on new information on Horizon Zero Dawn.