The votes are in! Here are your reader-voted picks for Best Trailer, Most Anticipated PS4 Game, and Most Anticipated PS VR Game from E3 2017.
With the chaos of E3 behind us, it's time to tally the votes and declare the winners of the show, as voted by you! As a reminder, the three categories you voted in were "Best Trailer," "Most Anticipated PS4 Game," and "Most Anticipated PS VR Game." Competition was fierce in all three fields, but each saw a clear winner… and one game in particular won the day in two of the three available categories.
Without further ado… the winners!
Best Trailer
God of War
The God of War returns! It's been a year since we first got a glimpse of Kratos' newly bearded visage, and at this year's Showcase we finally got a better idea of how exactly this story will play out as the team at Santa Monica Studio drops the iconic warrior into a new mythology.
---
---
Most Anticipated PS4 Game
God of War
Well, I can't say I'm too surprised here. As it turns out, the final vote tallies for "Best Trailer" and "Most Anticipated PS4 Game" ended up being awfully similar! If there's one thing we can say about you, our readers, it's that you're consistent.
---
---
Most Anticipated PS VR Game
The Elder Scrolls V: Skyrim VR
The opportunity to explore Tamriel inside PlayStation VR is alluring indeed — so much so that this was the biggest landslide of all three polls we ran here. Skyrim VR very nearly pulled in as many votes as all three runners-up combined.
---
---
Editor's Choice
I hope you were able to tune in to PlayStation Live From E3 2017 while we were all in Los Angeles! If not, you missed out on some enlightening developer interviews and live gameplay sessions (including an incredibly tense Detroit demo driven by yours truly). As we wrapped up the festivites, each of the hosts on the show took a moment to nominate a single game as their "Editor's Choice" pick for E3 2017. Here's what we picked.
Detroit: Become Human
---
Days Gone
---
Monster Hunter: World
---
Dissidia Final Fantasy NT
---
Marvel's Spider-Man
---
God of War
Bonus! If you'd like to watch us deliberate our picks live (well, it was live) from the E3 show floor, click that enticing little "play" button below.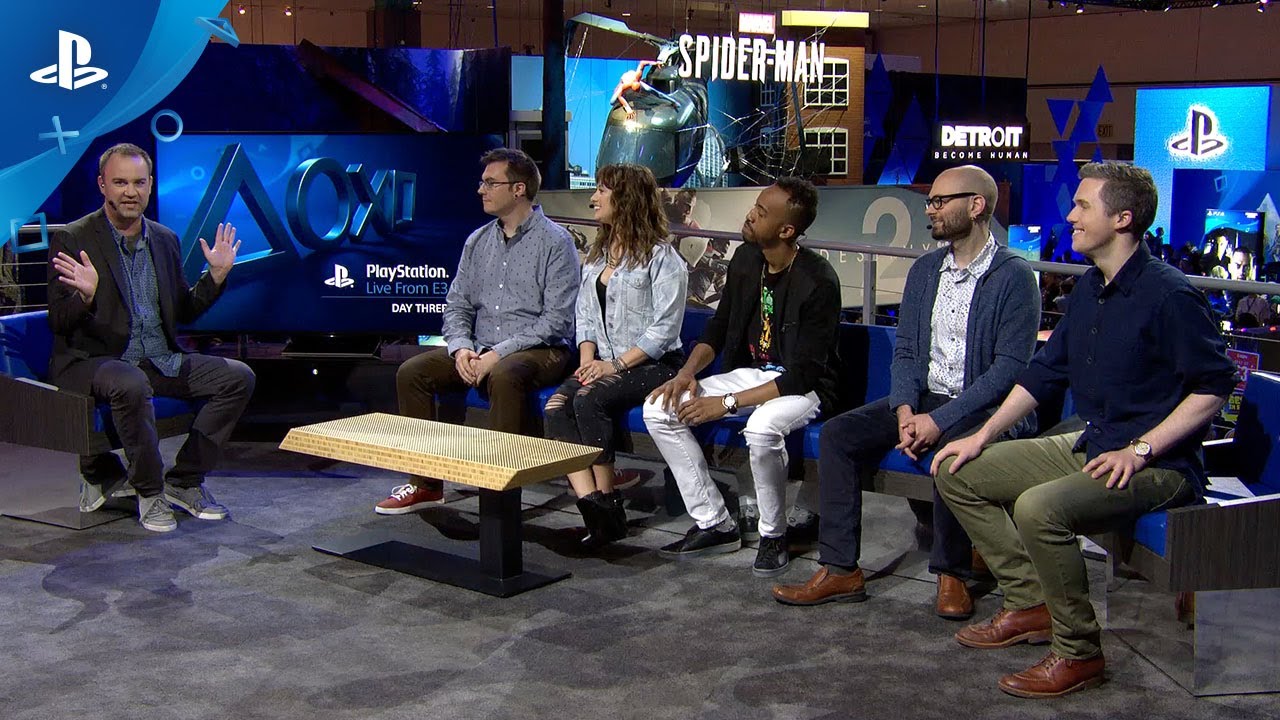 Whew, that about does it for this year's Best of E3 Awards. Thank you for voting!