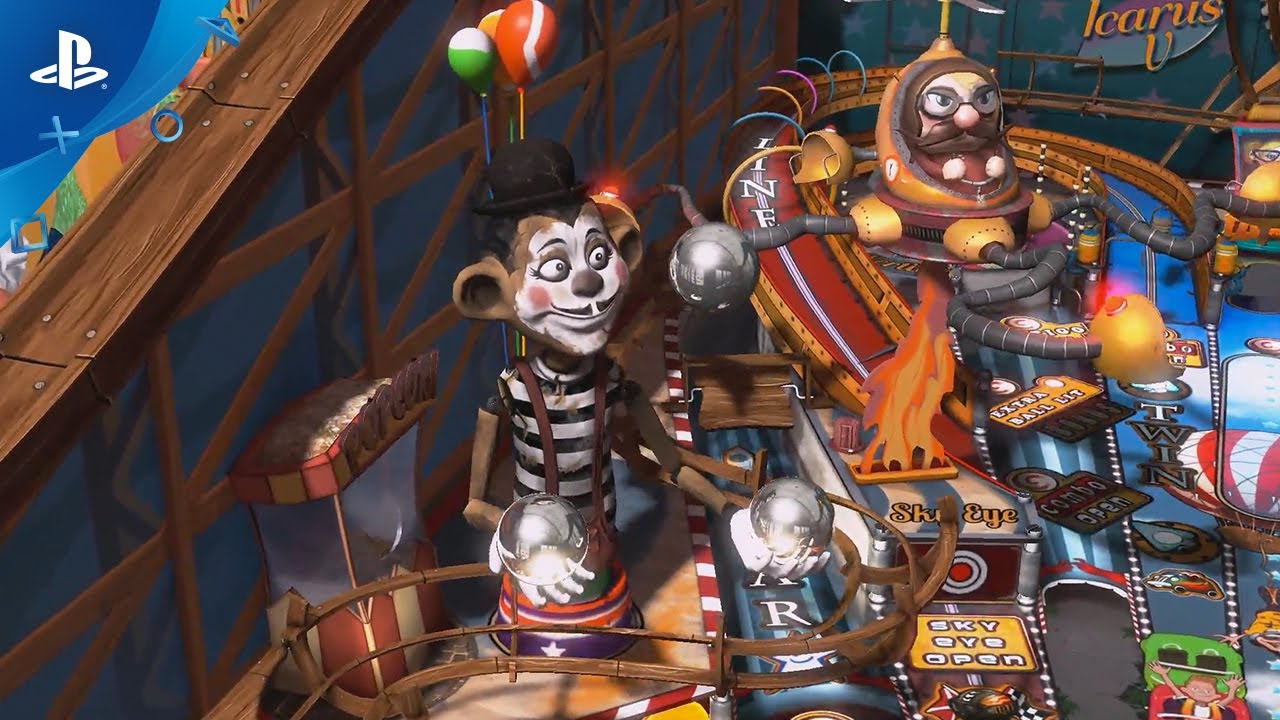 It's time for the next step in the evolution of pinball. Pinball FX3 is the biggest, most community-driven pinball game ever.
Hello from Zen Studios! We've got some very big news! I am so excited to announce that Pinball FX3 will be releasing on PlayStation 4 this summer.
Zen Pinball has been serving the PlayStation community since the very early days of PSN in May of 2009 (8 years?!?!), and the time has come to go next-level and take a major step forward in the evolution of pinball. Pinball FX3 will now be the Zen-supported pinball platform on PSN – replacing Zen Pinball 2 which is currently available on PS4.
Pinball FX3 is a massive game packed full of new features designed to turn pinball into a true community experience on PS4. Built around multiplayer-matchups, user-generated tournaments and league play, Pinball FX3 is now so much more than just leaderboard rankings – the game elevates the competitive pinball spirit that has thrived since the early days of pinball more than a century ago.
Not so hot with the flippers? We have heard from so many people that they feel lost when trying to play pinball, not really understanding the game or objectives. We have thought about you along the development process and have designed deep single-player modes that will help you become a better pinball player!
Now, to answer the question burning in all of your minds: can you take your Zen Pinball 2 tables to Pinball FX3? Yes, you can! Zen Studios is 100% committed to keeping the community intact and providing you with one of the best values in gaming. We are happy to announce that you will be able to import the majority of your Zen Pinball 2 purchases to Pinball FX3 for free! We're giving you all of the new features and upgrades at no cost – and there are a ton of them, giving you reasons to never stop playing your tables. We like to think that Pinball FX3 is an endless ocean of replayability!
There are a ton of other details to share with you, and we will post more details as we lead up to launch. Keep an eye on our social media feeds or www.pinballfx.com for news and updates, including confirmed table roster, info on what we have done to make your pinball tables more beautiful (yes, harnessing extra gfx power) and of course, news about brand-new content releasing with Pinball FX3. We will have new day-one content based on some amazing properties from a brand new partner!
Thank you all for many, many years of support. The game keeps going because you keep playing and supporting us. Pinball FX3 is a new beginning and we look forward to awesome days ahead!