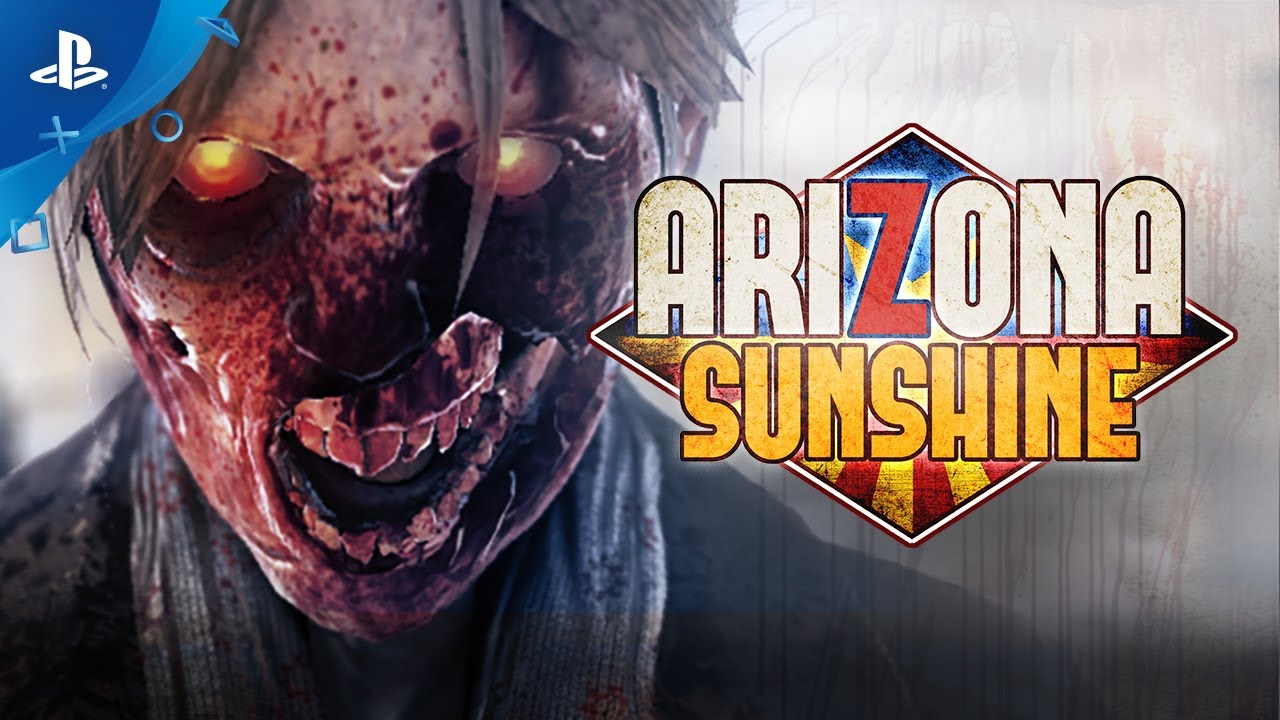 The zombie apocalypse is nigh! Grab your controller of choice and fend off the undead beneath the blistering sun.
Hey all, Trevor from Vertigo Games here. The last few weeks have been super exciting and hard work for us, but we're thrilled that Arizona Sunshine will finally make its PlayStation VR debut tomorrow!
To thank you all for your amazing support, we're celebrating the North American launch with a limited Arizona Sunshine Launch Edition which includes both the game and an exclusive Arizona Sunshine PS4 theme at 10% off for everyone who joins the VR zombie apocalypse during our launch week!
One of the things I'm really excited about is how far we've taken support for the PS VR Aim controller over the past couple of months. While it was already pretty awesome to play the game with it to begin with, we felt the game lacked proper support for it. The solution? We created an entire, additional campaign mode in which you need to survive with 13 newly added two-handed weapons at your disposal.
Arizona Sunshine is all about VR shooting, so it has been our top priority to get this absolutely right. Up until even last week we have been tweaking gun configurations to make it feel really intuitive. The two-handed guns have received multiple passes on realism and control comfort (Honestly, I could dedicate a whole post to this alone!).
What we found is that there is no golden rule in the way VR games should be played — everyone is different. That's why we made sure you're going to be armed with a bunch of settings that will enable you to tweak the VR controls to your liking. Go with your controller of choice, choose between teleporting or walking locomotion and smooth or segmented rotation, adjust controller-gun offsets, and use the left-handed setting if you are a lefty!
Lastly, I can share some good news for all the PS4 Pro players out there. You can expect Arizona Sunshine to look its very best on your console, as we've visually enhanced the game to take full advantage of its power. We've adjusted the graphic settings dynamically for each area to maintain a high frame rate while pushing the game's visual quality to its limit. Think of anti-aliasing, render-scale, fog density, and draw distance. Don't expect any gameplay changes though, because that wouldn't be fair to non-PS4 Pro players when you're all playing together in one of the game's multiplayer modes.
I truly hope you will enjoy the game as much as we do! Now I'm finally off to my cave to get some sleep…
Welcome to Arizona Sunshine!