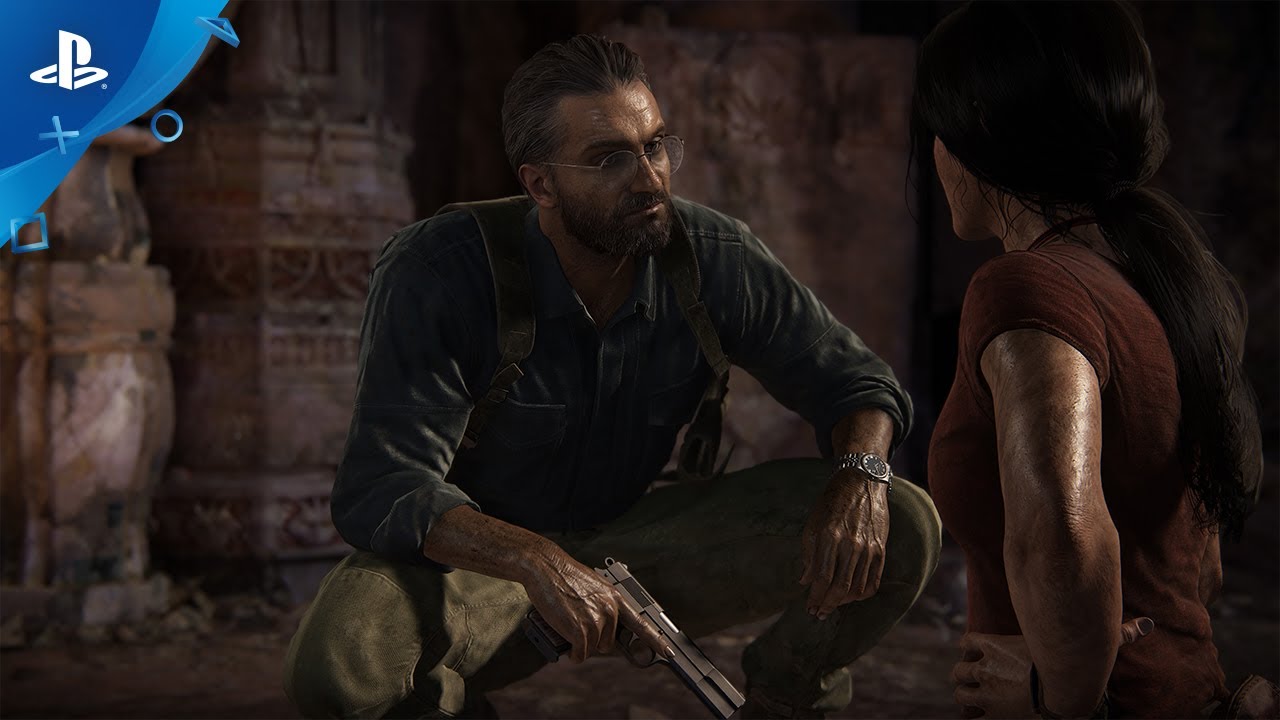 Naughty Dog showed some never-before-seen Lost Legacy gameplay at E3 2017. Now they're showing it to you.
Last week at E3, we were thrilled to share more of what we've been working on in Uncharted: The Lost Legacy, including the debut of our new story trailer and a never-before-seen gameplay demo at the PlayStation booth. However, we wanted to make sure that everyone who couldn't make it to the show had their chance to see it by posting it online. Check it out above.
The demo picks up after Chloe and Nadine have recovered a critical clue to finding the golden Tusk of Ganesh—an invaluable ancient artifact–and must navigate through the overgrown ruins of the long, lost Hoysala Empire. However, their paths soon cross with Asav, our new antagonist revealed in the E3 story trailer. Asav is a ruthless warmonger that's also out for the Tusk and will stop at nothing to ensure he gets to it first. This level is also a testament to the beauty of India's Western Ghats and just a small taste of the environments you'll be exploring on August 22.
Alongside the new gameplay demo, today we also released our latest DLC update to Uncharted 4 Multiplayer and Survival, which will also be included with Uncharted: The Lost Legacy at launch. The update adds two new weapons, three new Survival boosters, over 60 new character skins and vanity items, 13 new taunts, and more. The update also makes Classic Mode a permanent gametype and a new mode for Ranked play: King of the Hill. Visit NaughtyDog.com for a detailed breakdown of everything included.
We hope you enjoy our new update to Uncharted 4: Multiplayer and our first gameplay demo from Uncharted: The Lost Legacy. We've got more exciting plans for the road to the launch of Uncharted: The Lost Legacy, so stay tuned to our official Twitter, Facebook, and Instagram channels.