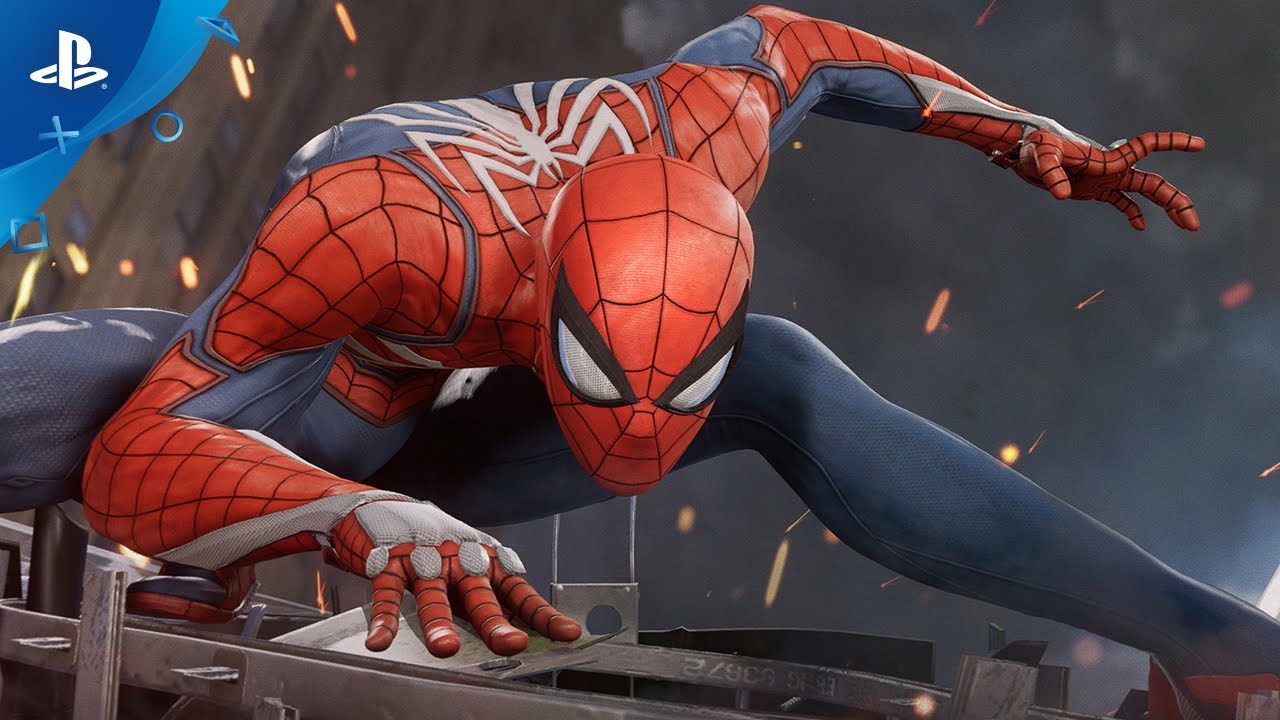 Insomniac breaks down everything we saw in the new gameplay demo for their high-flying, web-slinging collaboration with Marvel.
Hey everyone!
My name is Bryan Intihar and I'm the Creative Director at Insomniac Games working on Spider-Man. It's been a while since we last showed the game, but today at the PlayStation Media Showcase we unveiled our first gameplay demo, and revealed that the game will arrive on PlayStation 4 consoles in 2018.
Working with Marvel has been a lifelong dream come true for me. You may remember this story from my blog last year, about the time when I first heard we had the opportunity to make this game, and I rushed into Insomniac CEO Ted Price's office and told him "we have to do this!" It's been an amazing ride ever since, working with our longtime partners at Sony Interactive Entertainment and our new collaborators at Marvel.
What we've created is our own new contribution to the Spider-Man universe that mixes the familiar with the unexpected. We are super passionate about creating a compelling, completely original Spider-Man that fans have never experienced before. This isn't a retelling of his origin story; our Spider-Man features a 23-year-old Peter Parker who has become a masterful Spider-Man. While he may be more experienced, Peter and Spider-Man's worlds continue to collide as he tries to juggle them.
In the real-time gameplay demo we released (and will be playing live in a theater in the PlayStation Booth at E3), Spider-Man has arrived at a construction site owned by Wilson Fisk (a.k.a. the Kingpin). Fisk's men are under assault by a gang known as the Inner Demons, and Spider-Man has to stop the bloodshed. In the process, he learns that Martin Li, one of the city's most prominent philanthropists, secretly leads the Inner Demons via his alter-ego, Mr. Negative. Martin Li runs the F.E.A.S.T. shelters all across town which only further complicates things for Peter Parker's personal life, as his beloved Aunt May works at F.E.A.S.T.
During the demo, you'll see a sampling of Spider-Man's more powerful improvisational and acrobatic combat style. He's honed his skills and he's stronger and more confident in combat. Dodging, using webs, and aerial combat are all second nature. You may also notice the usage of Web Trip Wire and impact webs. After spending eight years fighting crime in the city, Parker's genius in the lab and workshop has led to the creation of many new gadgets and devices that he can use as Spider-Man during the course of the game.
We've taken great care when developing a beautiful Manhattan for players to explore. Getting the web swinging right was absolutely imperative to us, and we've spent a lot of time on that (yes, webs do attach to buildings). But you'll also notice Spider-Man has a whole other suite of traversal moves, including using parkour-style moves to overcome any part of the environment with effortless skill.
Our Spider-Man is also about those BIG moments that punctuate the story, and you'll see one of those in the demo as Spider-Man tackles the challenge of chasing Mr. Negative while also protecting the citizens of New York.
We couldn't be more excited to be bringing Spider-Man to life on PlayStation 4 in 2018. To keep up with all the latest, be sure to follow Insomniac Games on Twitter, Instagram or Facebook. Or join the conversation on our sub-Reddit or Discord channels!
– Bryan