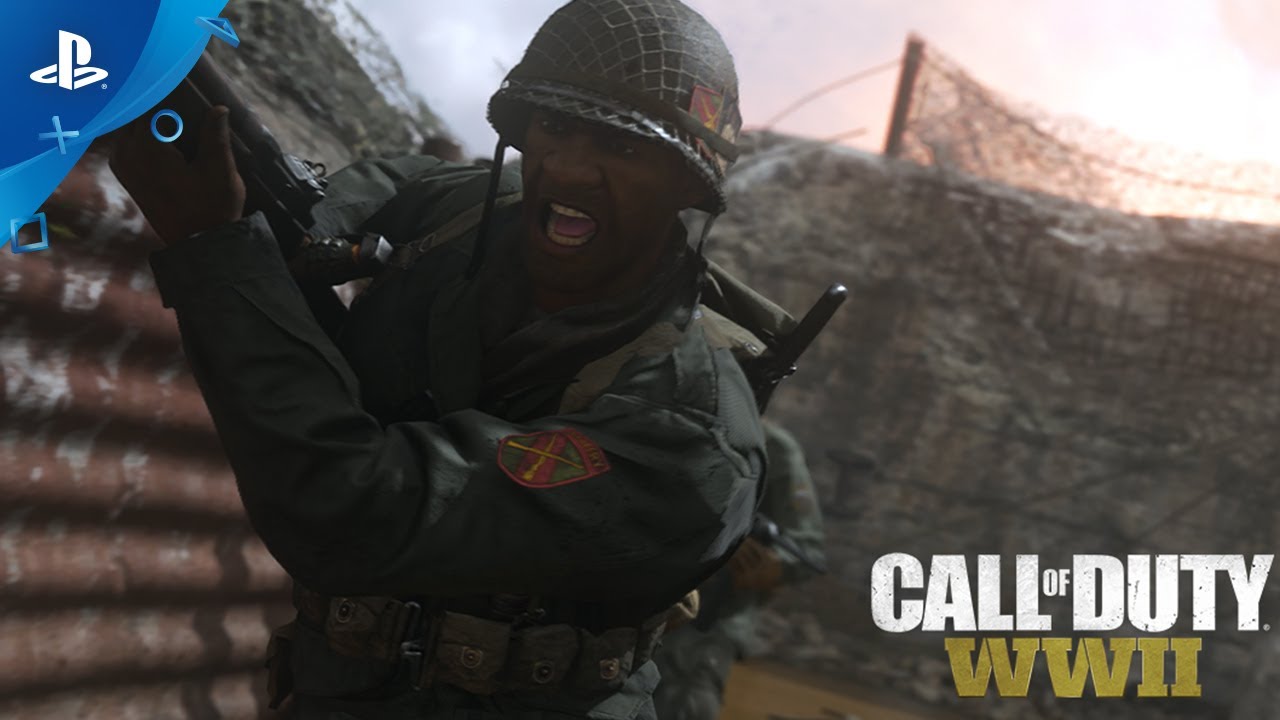 Activision pulls back the curtain on Call of Duty: WWII
During the Sony PlayStation E3 2017 Press Conference tonight, Activision debuted the first look at the Call of Duty: WWII Multiplayer, complete with the pounding sounds of war and actual flames while providing a scorching look at this highly anticipated game. However, the real heat came from the trailer itself, which you can watch above. Warning: have some ice nearby for your retinas.
As you can see, Call of Duty: WWII Multiplayer marks an exciting return to the franchise's World War II roots and combat that defined the franchise. Prepare for fast-paced, grounded action with an arsenal of iconic weapons and equipment in the fight to liberate a continent in the throes of tyranny. Call of Duty: WWII immerses players in the brutal gameplay of history's largest conflict.
Private Beta
In addition to dropping the Multiplayer trailer, Sony also announced during their press conference the start date for the Call of Duty: WWII Private Beta, which will be launching first on the PlayStation 4 on August 25. Pre-order now at participating retailers and get access to the Private Beta.
Multiplayer
Call of Duty: WWII Multiplayer offers players true franchise innovations across the entire experience with brand new ways to connect, compete and engage as a community. Divisions redefines how players develop their WWII Multiplayer Careers by enlisting in five iconic WWII-era divisions. War Mode lets players compete against each other in team-driven, objective gameplay. And Headquarters is a transformational new experience that will connect players like never before.
War Mode
War Mode is an all-new game mode where players must work as a team to defeat the enemy. This narrative-driven Multiplayer experience immerses players in iconic World War II locations. Allied and Axis forces clash in team-driven assault and defend missions for key strategic objectives.
Divisions
Divisions fundamentally redefines how players invest in their Multiplayer career. The is a reimagining of the create-a-class system, and players will choose from five iconic World War II divisions each with specific division training and division weapon skills.
Airborne: First to the fight, where you move fast and stay quiet
Mountain: Focusing on precise and deadly sharpshooting
Infantry: Be the tip of the spear
Armored: Bringing the heaviest firepower
Expeditionary Force: Packing heat with incendiary shells
This streamlined approach to Multiplayer gives players the ability to reinforce their individual play styles while dominating the enemy players in the world's largest conflict.
Headquarters
Headquarters is an all new off-the-frontlines experience for Call of Duty players. Players will compete, earn rewards, show off their accomplishments, and connect with fans and friends. Unlike anything experienced in Call of Duty to date, Headquarters transforms the Multiplayer experience by redefining how players engage with the game and with each other.
E3 Hands-On
If you're at E3, make sure you stop by the Sony Booth (West Hall #4322) or the Activision Booth (South Hall #1001) to get hands-on time with the Multiplayer on a PlayStation 4 Pro. We'll see you on the field!