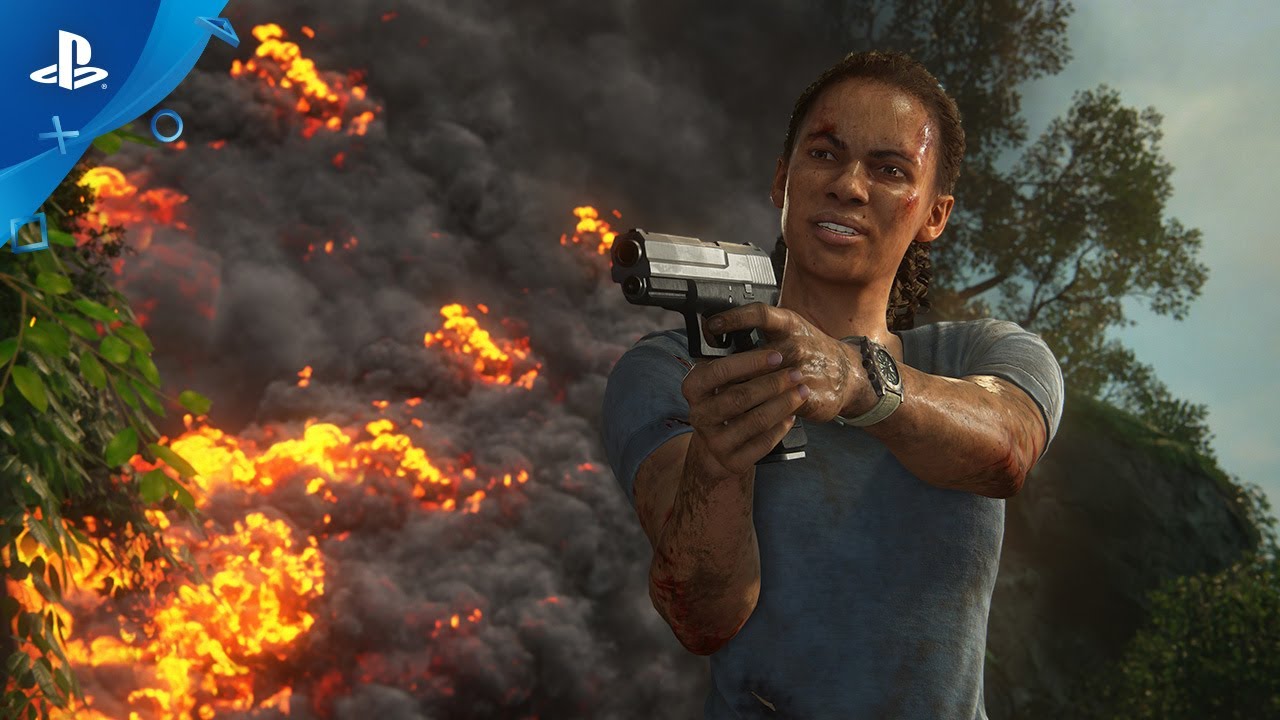 The newest entry in the Uncharted series is almost here. Watch the new story trailer, fresh from E3.
The launch of Uncharted: The Lost Legacy is just around the corner and we can't wait to get it into your hands. This week at E3, we're excited to share a closer look at what awaits you on August 22, kicking things off with our all-new story trailer.
As you can see, we've had a chance to take the best of Uncharted—the set pieces, puzzles, cinematic storytelling, and exotic locales—and tell a completely new story with Chloe Frazer at the helm. She's on the hunt for the legendary golden Tusk of Ganesh forged by the ancient Hoysala Empire, and to find it, she enlists the help of Nadine Ross. However, if there's anything we know about Chloe and Nadine, it's that they both keep things close to the vest. Over the course of the story, we'll explore Chloe and Nadine's struggle to trust one another.
But they aren't the only ones searching for the Tusk. The story trailer also introduces our new antagonist: Asav. He's a calm, calculating, and ruthless warmonger who is waging a civil war in the region. To keep the Tusk from falling into Asav's hands, Chloe and Nadine will travel from war-torn city streets to the depths of India's Western Ghats mountain range and the ruins of the Hoysala Empire.
Alongside the story trailer, we're also debuting our new extended gameplay demo at E3. If you're visiting the show, come see us at the PlayStation booth and be among the first in the world to see it. If you're following along from home, don't worry–we've got you covered. Keep an eye out later this week for details on when you can see the E3 demo.
In the meantime, follow us on Twitter, Facebook, and Instagram for more updates from E3.
Shaun Escayg, Creative Director
Kurt Margenau, Game Director