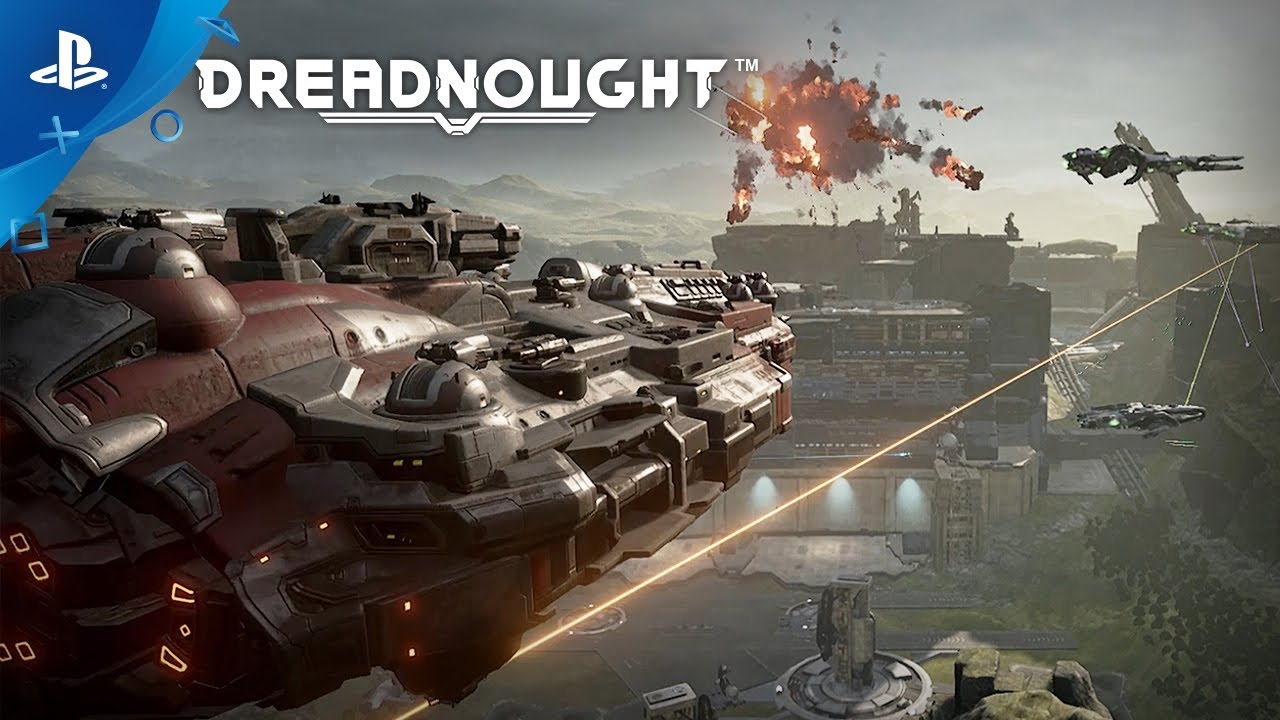 A game of deep tactics and giant spaceships with a wave-based co-op mode coming first to PS4.
New enemy ships warp onto the battlefield. Four Destroyers. Two Dreadnoughts. Covered in jagged, rusted panels of armor and bristling with firepower, these vessels look stronger than the ones from the last wave — the one that almost destroyed you and your teammates. If you're a superstitious captain, now might be a good time to take out your lucky rabbit's foot.
If you enjoy taking on tough enemies (and even tougher odds), you'll like Havoc Mode — a new game mode that's coming first to Dreadnought on PS4, and it's out now! Havoc is just one of the many additions and improvements in the recently released closed beta patch.
If you're new to Dreadnought, be sure to check out our announcement post from last December for a general overview of the game. If you're a veteran captain, read on!
Weather the Storm in Havoc Mode
Havoc Mode is something that we made especially for PS4 players. It's a cooperative challenge that pits you and two teammates against increasingly difficult waves of enemy ships, which are commanded by the ruthless Dead Horde. Sent by the nation of Troja, this motley faction of criminals and disgraced navy officers will stop at nothing to redeem themselves and fulfill their mission: to destroy the Scum Belt's navigation beacons — and anyone who gets in their way. Your ability to work with your team and adapt to changing threats determines how long you can withstand their relentless assault.
Havoc is about survival, and growing stronger as the Dead Horde's ships get increasingly menacing and powerful. Instead of bringing your own ships into battle, you and your team choose your preconfigured vessels every few rounds and upgrade them over time. For example, before a match, you can enhance your ship's weapons, health or speed — or switch to an entirely new loadout.
Think you can handle the fierce and unrelenting Dead Horde? Jump into a Havoc match to find out!
Now Available: Founder's Packs
Coming to PS4 for the first time, Founder's Packs give you guaranteed access to the closed beta — and all the content available in the new patch! They also provide Hero Ships (legendary, uniquely styled vessels with preconfigured loadouts), plus special perks and ship vanity items.
New Maps, Game Mode, and Hero Ship
We've covered a lot of ground since our announcement last December, and we're not done yet. Here's what else you can check out right now:
PS4-exclusive maps: the space battlefields of Hekate and Xanthe.
New to PS4: Team Elimination game mode, plus the Dry Dock and Red Sands maps.
New Hero Ship: the Junkyard Prince. Unlock it by playing a Havoc match!
Added to the hangar: friends and squads menus.
Last but not least: a lot of players in the closed beta have been asking for an "invert" option for the right control stick. Well, we've been listening — now you can find it in the controls menu!
To see the newest content in action, check out our PlayStation Underground episode below. And if you haven't already, sign up for the closed beta here!