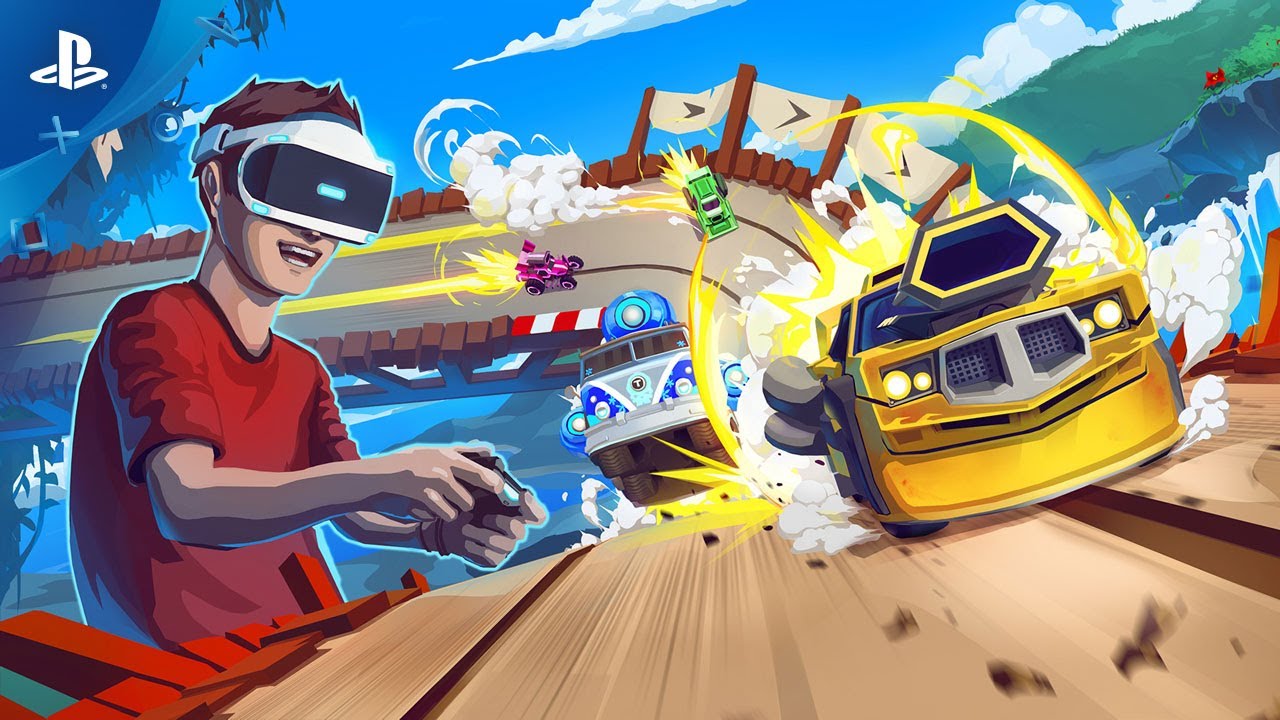 The first racing game from minds behind Surge and Velocity 2X puts a new spin on the classic slot car formula.
Hello everyone! Dave Gabriel from FuturLab here, introducing with great pleasure: Tiny Trax!
Childhood Imagination Brought to Life
Did you ever wish for your toy cars to completely defy gravity, or to race on crazy tracks that went far beyond the limits of reality?
Then you'll love Tiny Trax!
Addictive Arcade Fun
We've taken the slot-car format made popular by Scalextric and Carrera, and pumped it up a few notches!
Adding lane-switching, boost and a super-smooth drifting mechanic to recharge your boost gauge, Tiny Trax expands the slot-car experience by introducing a whole new set of skills to wrap your thumbs around. We'll even put your car back on the track if you overcook a corner! :p Steer your car as if it were radio controlled, zipping along walls, dunking underwater, flying overhead, and looping upside-down through ice-caves and space stations!
Get up close to the action as teeny cars drift satisfyingly close to your face!
Great Use of VR
Tiny Trax brings the action to you with tiny cars skidding past your nose, jumping overhead and drifting around your feet — it feels wonderful to race around imaginative tracks that surround you in VR.
Stunning Environments
With twelve beautifully designed and utterly bonkers tracks – constructed around you in 'slap-me-in-the-face this is great' VR – race around tropical beaches, forgotten ruins and even alien planets!
Oh, and Joris de Man somehow found time to produce a catchy-as-hell soundtrack for Tiny Trax whilst he was scoring Horizon Zero Dawn! What a treat.
Race on walls and upside-down spirals – real-world limitations be gone!
Online Multiplayer
Choose from six vehicles to race against AI, or up to four friends online in single races or tournaments, posting high scores to the leaderboards. Tiny Trax has been designed to give you 100% VR comfort time and again, so you can replay as much as you need to improve your times.
Tiny Trax is FuturLab's first 3D game, first racing game, first multiplayer game, first VR game, and this is the first project I've worked on as a designer, which I'll tell you more about at a later date.
Stay tuned for more info at E3, but for now you can keep up to date by following @FuturLab immediately! :p
Thanks for reading, we look forward to racing you soon!