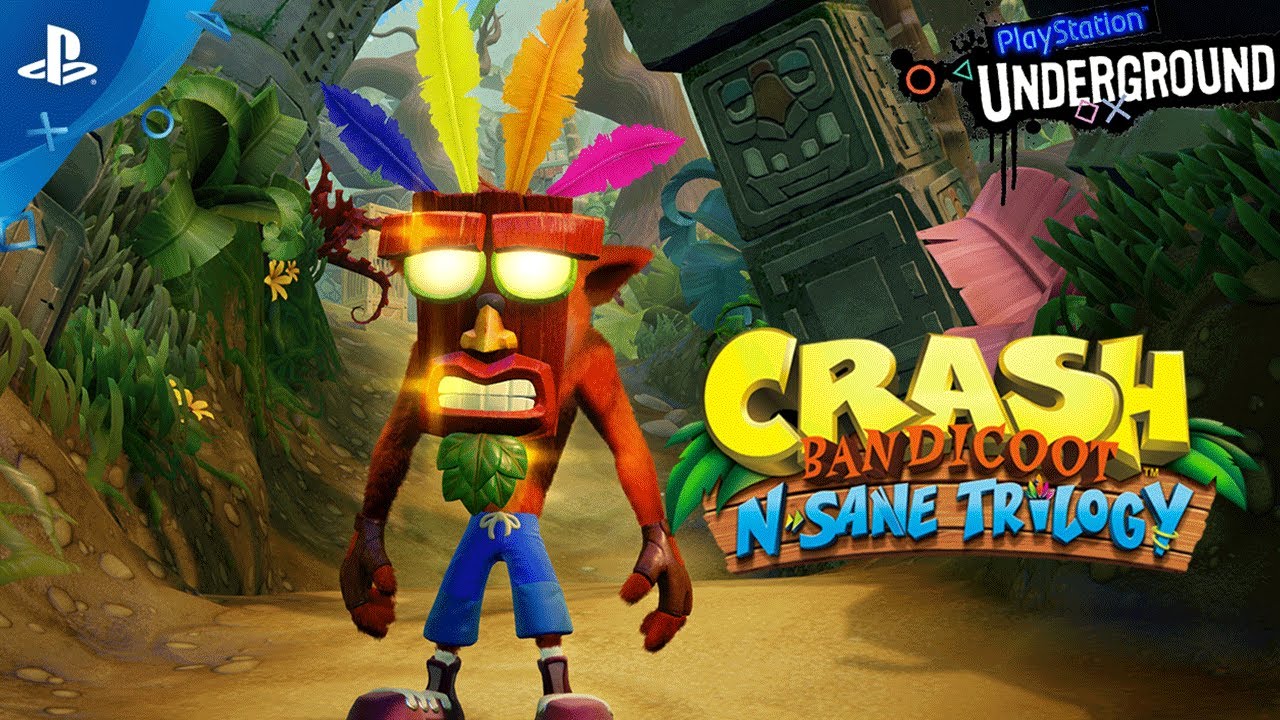 PlayStation Underground takes the remastered version of Crash Bandicoot: Warped for a spin.
Dreams can come true! In our new episode of PlayStation Underground, Justin and I get our first in-depth look at Crash Bandicoot: Warped, the third and final entry in the Crash Bandicoot N.Sane Trilogy due out in June on PS4. And I'm delighted to report that, 20-odd years later, Crash hasn't lost any of his charm.
In this episode, Game Director Dan Tenguay explains how developer Vicarious Visions kept the remaster's overall look and feel authentic, while adding a host of refinements and quality-of-life improvements that will smooth out the experience for the modern gamer.
For the development of N.Sane Trilogy, Vicarious Visions started with level meshes (3D polygonal data) pulled from the original games. Then they built, and built, and built…
The process sounds painstaking, but the results were clearly worth the fuss. The visual upgrade here is just staggering — perhaps the biggest leap I've seen for a remastered title. And yep, PS4 Pro owners are set to see increased fidelity if they're using a supported 4KTV.
Anyway, check it out for yourself and let us know what you think in the comments!