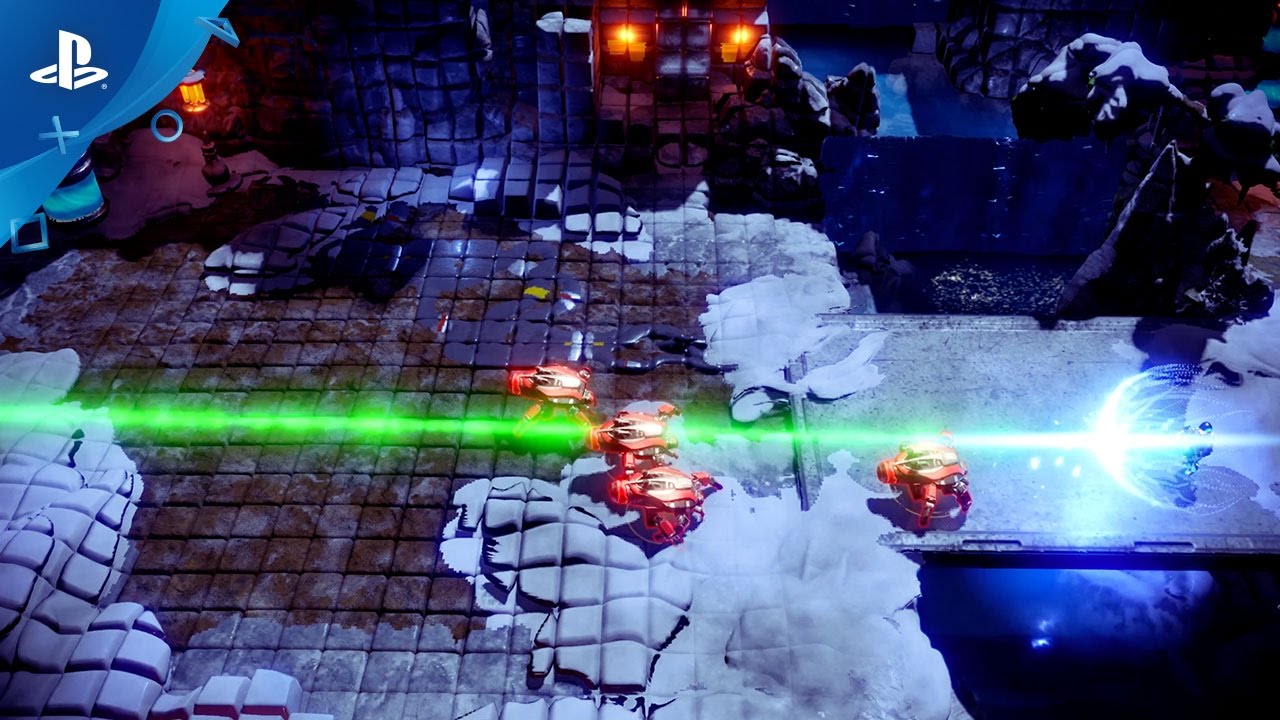 Prepare for pure arcade bliss with the latest twin-stick shooter from the creators of Resogun and Super Stardust HD.
Hello everyone. It's been a while since you've seen fresh footage from our new game Nex Machina. And with it, we bring good news. We're glad to announce that Nex Machina will be arriving on PS4 June 20.
This is the day that Housemarque will go down in infamy for creating one of the simplest, purest action arcade games of our generation. A game that will remind you of the arcade classics of the 80's, but with modern technology to complement that pure twin-stick joy.
Additionally we would also like to announce local co-op. This is something that we've been trying to keep secret for a long time, but many of our friends have already guessed it was coming.
Local co-op will allow two players to play side by side, just like in the old school arcades, competing or helping each other out. So please enjoy the above new trailer, which includes footage from the Winter Tide level with some two-player action!
Keep your eyes open for Nex Machina arriving June 20 on PS4.