Call of Duty: Zombies Chronicles is out now on PS4! Treyarch's Jason Blundell reflects on nearly ten years of Zombies, and details how the team distilled the Zombies experience into 8 hand-picked maps.
The Zombies universe that we began building in 2008 has blossomed into something that we never could've imagined when we began the endeavor. What started as a simple wave-defense co-op game – an Easter Egg awarded for completing the campaign – evolved into the defacto "third-game-in-one" for the Call of Duty franchise with a hardcore community of fans. Simply put, it's been nothing short of a thrill ride.
That's why we knew that remastering a collection of maps (into what became Zombies Chronicles) had to stay true to the story and lore of the Zombies universe, while bridging fans that may not have been along for the entire ride since the very beginning. While Zombies Chronicles is considered a "remaster," we set the bar high for our own definition.
Typically, remastering – at its bare minimum – involves updating the fidelity of audio and visuals. While it can certainly involve the introduction of new gameplay and mechanics (which Zombies Chronicles does, by the way), it tends to remain more cosmetic in nature.
At the beginning of the development process for Zombies Chronicles, we knew that we had to take those standards and crank them all the way to 11. Sadly, there isn't a "Remaster" button that just automatically polishes things up. So, we sought to confront that development challenge the only way we've ever known how: tackle it head-on, kill ourselves trying to exceed expectations, and leave everything on the court, letting the creative speak for itself.
Map Selection
For those old enough to remember mix tapes, this was kind of like that: if you want to set out to create the definitive experiences that led up to the Black Ops III storyline, what would you put on it?
We knew that we had to assemble a selection of maps that would keep the story intact. For those that have followed the Zombies storyline (and maintained their sanity), it's clear that it's a multi-layered and incredibly complex story world. Knowing that we had the opportunity to bring everyone along for the ride, bridging several generations of consoles, the eight maps contained in Zombies Chronicles are the eight to start with.
Like any good mix tape or "year-end best-of" list, there's bound to be a healthy debate around what didn't make the list. As a team that is heavily invested in telling the Zombies story to a community that is invested just as heavily, we feel strongly that this is the core of that experience. Zombies Chronicles features the classic characters that fans have come to know and love, as well as the deep storylines that have become the hallmark of Zombies.
Ultimately, this collection of maps does more than tell the Zombies story: it's also made up of our favorites… a mix tape for our community of fans.
Visuals
While the PlayStation 3 was a powerful device, the PlayStation 4 certainly tops it, giving developers more powerful tools to play with, along with greater visual and audio fidelity.
Clearly, we knew that we had to take advantage of that, so the remastering process began with a complete pass on visuals, requiring us to upgrade assets, models – completely re-building assets in many cases – all to take advantage of the PS4 engine and deliver a game in true HD.
The Origins map is a great example: while we certainly benefitted from the fact that yes, these maps had already been built – in order to meet the visual bar that we set for ourselves – we had to completely re-create the giant robot. Sure, we'd already worked out the mechanics of how it would move and how it played, but we literally rebuilt that thing from the ground-up.
Audio
What our audio team did for Zombies Chronicles was equally amazing. While the team certainly conducted an audio pass to polish and update already-established sounds, they also created 10X more sounds simply to translate new gameplay experiences and enhanced experiences. "A cosmetic pass" was a given – taking it 10X is what we knew we had to do to make this special.
Gameplay
That same level of passion was applied to gameplay and it's probably most evident with the work done on the AI front.
The original Nacht der Untoten in Call of Duty: World at War used a pretty basic AI for its Zombies. It was great at the time – and to this day, it's still a lot of fun – but AI has come a long way. We have an insanely talented set of engineers that have been focused solely on developing the AI systems used in our games, introducing our most advanced algorithms to date in Black Ops III.
Why shouldn't we implement that into Zombies Chronicles?
Exactly.
So, we did.
And it wasn't just a flip of the switch either. It took our team months of work to implement that into the maps and we feel that it pays off, creating an even more dynamic experience as zombies chase you.
In Black Ops III, we also introduced an in-game economy of GobbleGums, creating new ways for fans to play and engage Zombies. While purists at heart may choose to play without using them – which is totally fine – GobbleGums have become pretty popular, so we wanted to make them available, if people so chose to use them. Making sure that we inserted that into the collection – while making sure that we remained faithful to the core experience – took a great deal of design work. Just as there isn't a "Remaster" button, there's not a "Insert your economy into a remastered map" button either.
Of course, we wanted to make sure that we brought a healthy arsenal of weapons back into the mix, making sure to represent guns found in recent games, and thus updating the overall experience.
Community & Celebration
Let's face it, Zombies would be nothing if it weren't for the community of players that made it what it is today. So, it was important to us to honor that as much as possible. In fact, we officially revealed Zombies Chronicles with one of our core YouTube content creators. But this is a theme that we'll carry all the way through to the end, which is why we're doing something special at launch: the 8 Days of the Undead.
To celebrate the launch of Zombies Chronicles, we'll kick off the 8 Days program, during which players of Black Ops III or Black Ops III Zombies Chronicles will be able to earn Double XP rewards, engage in community challenges, and receive a host of free exclusive content, including a Zombies calling card, weapon camo, new GobbleGums and a PS4 theme.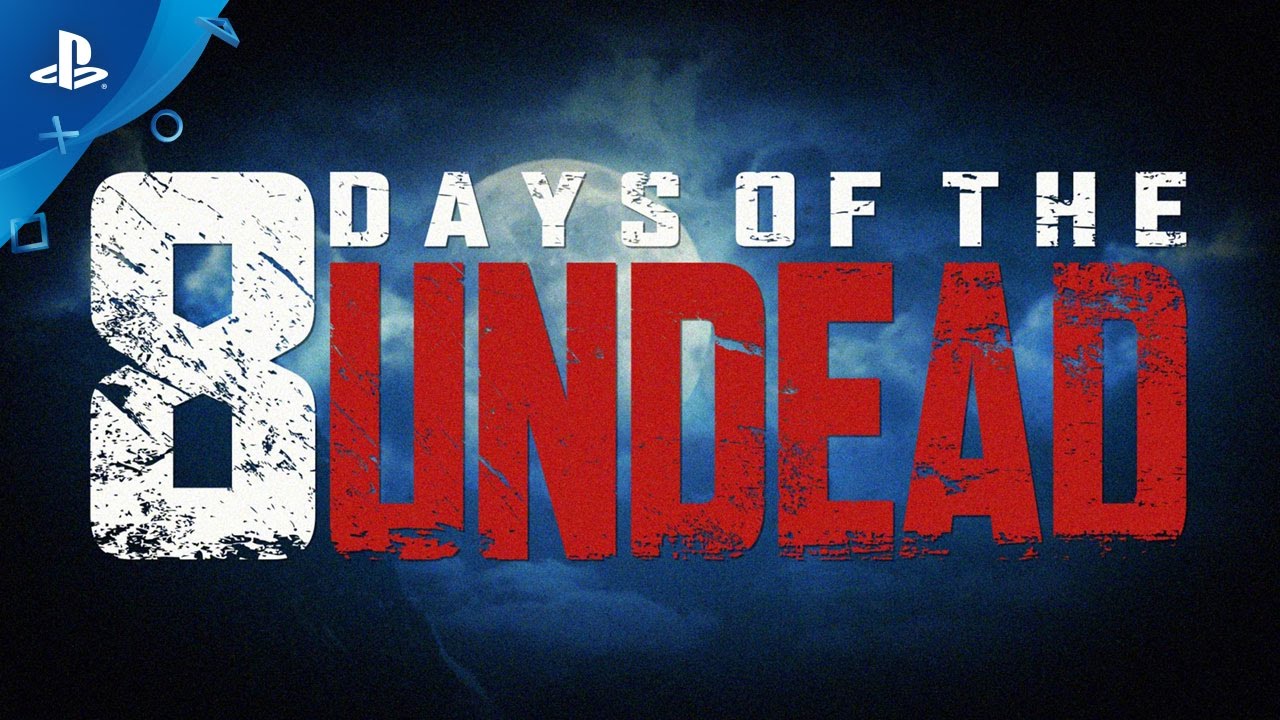 Zombies is unique to the culture of Treyarch. We've been making games for 20 years and in the time that I've been at the studio, I've only ever seen teams that want to capture the magic that made them fall in love with games in the first place, and pass that along to a new generation of gamers.
To bridge different generations of console players and bring them to one place was an endeavor to share our love for Zombies with as many people as possible. That's why we embraced this development opportunity the only way we've ever known how.
Thank you to our amazing team, and thank you to our unbelievable community of fans.