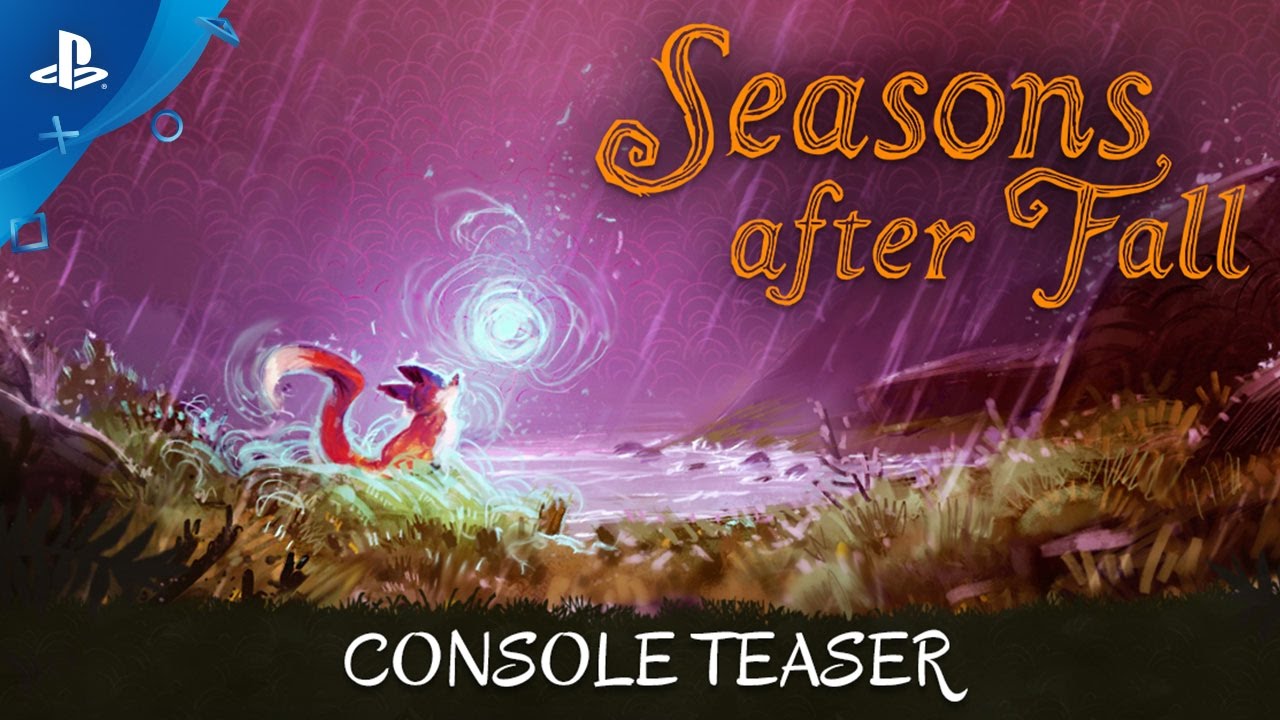 Explore lush, hand-painted landscapes as an adorable little fox in this new adventure from Swing Swing Submarine.
Hi everyone! I'm William David, game designer at Swing Swing Submarine. I'm excited to say that our hand-painted puzzle-adventure game Seasons After Fall comes to PlayStation 4 on May 16!
As a wild fox, you are sent on a perilous journey aided only by your ability to change the seasons at will. Pounce through a wondrous land governed by magic and nature, dancing with the elements as you dynamically switch between the seasons.
Winter freezes waterfalls, while the rain from Spring raises water levels. Switching to Summer causes plants to grow and extend, while Fall brings mushrooms to bloom, creating new platforms to climb!
Switching between seasons offers a constantly changing, fresh aesthetic, visually altering the charming hand-drawn world around you. It also has a meaningful impact on gameplay, opening up unique new ways to explore the forest and uncover the truth about the Guardians.
Artwork from Seasons After Fall
Enhancing the captivating atmosphere of Seasons After Fall are the enchanting sounds of the live string quartet that accompanies you on your journey. This unique soundtrack was composed and recorded just for our game, and it's one of the features we're most proud of!
Each of the seasons drastically alters the environment: it will be up to you to change the world and open new paths. The forest of Seasons After Fall is overflowing with secrets – can you discover them all?