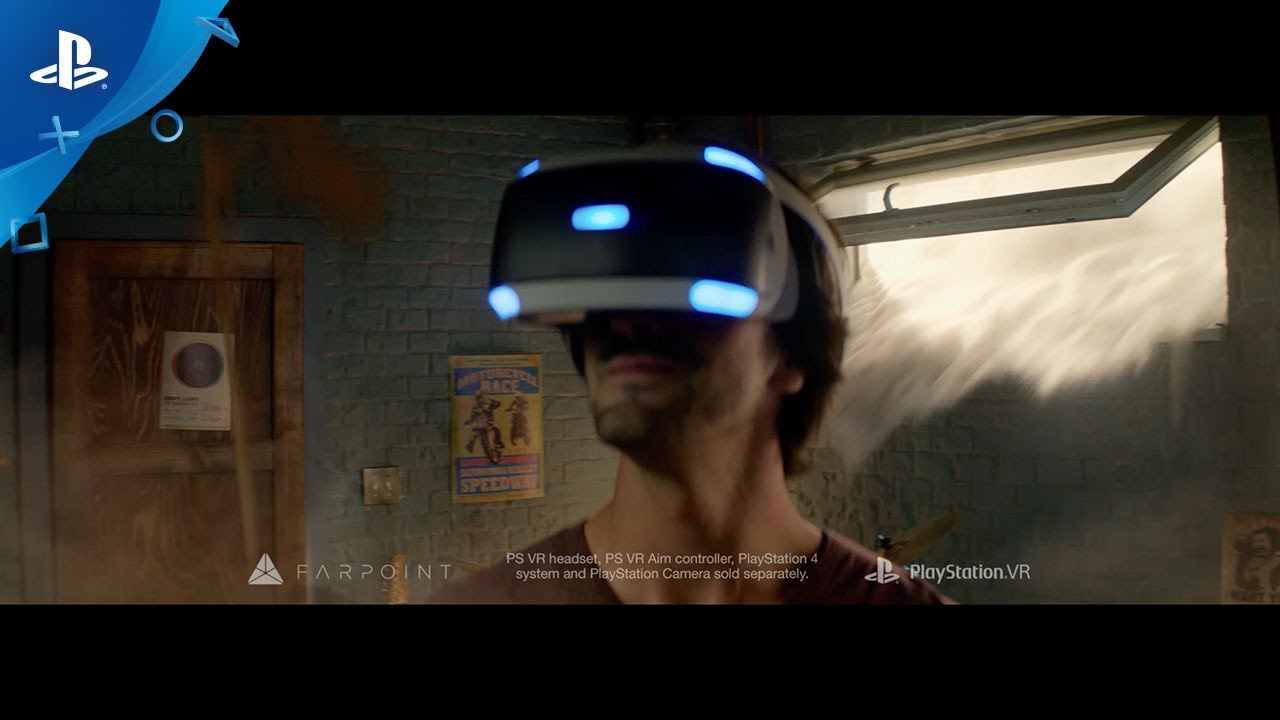 Watch the new TV spot for Farpoint out May 16 on PS VR. Looking for your own headset? They're back in stock at retailers nationwide.
The May 16 launch of Farpoint is quickly approaching, and we wanted to give you a preview of a new TV spot set to air nationwide this week. This is the latest spot in our "Two Worlds" campaign for PlayStation VR. As the name implies, this campaign brings together the real world and incredible gaming worlds — putting the player directly into the experience.
If you've tried PlayStation VR, then you know how it can quickly transport you to another world. In the case of Farpoint, that means sending you to a distant planet filled with nasty space bugs (including giant spiders).
PlayStation VR has been in high demand since launch, and we have heard from many of you that it has been a bit tricky to find on store shelves. We've been working to meet demand and are happy to report that PS VR is back in stock at many retailers in the U.S. and Canada. If you've been thinking about picking up a system, now is a great time to jump in. The library of PlayStation VR content continues to grow. Take a look at the list below for some of the exciting VR games on the horizon, and be sure to let us know what you think of the new spot!
Also, if you're new to PlayStation VR, be sure to catch up on some of our recent favorites: