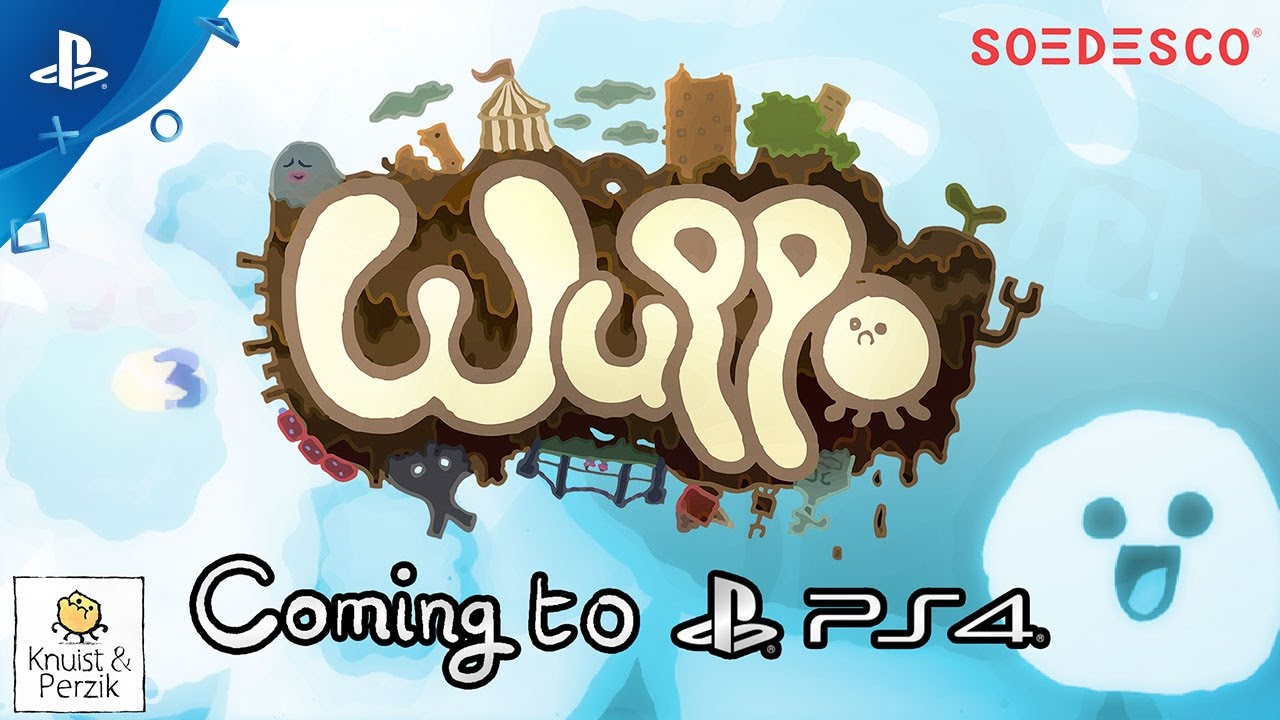 Explore a wild, wonderful world of Wums in this oddly adorable adventure.
Hi there! I'm Thomas; Knuist from Knuist & Perzik. Or Perzik. Or maybe we are both Knuist, and we are yet to find out who Perzik really is. Anyways, let's talk about Wuppo!
Wuppo is our passion project that we've worked on for a quite some time now. It started out as a small and fun hobby project, but things kind of got out of hand as the entire project took seven years to complete. Today we're finally announcing release of Wuppo on PS4!
So, in Wuppo you play as this 'Wum' who gets kicked out of its apartment for spilling ice cream in the hallway and is now looking for a new place to live. Your little Wum sets out to explore the world on its own from then and encounters all kinds of strange creatures like Fnakkers and Splenkhakkers.
Alright, so you're probably wondering what kind of game this is. Well, it's a 2D Narrative Action Adventure Platformer with RPG elements that contains a lot of humour, doodly art and will put a smile on your face. Have you ever seen a game that combined all that? Yes you have. Once. It's called Wuppo.
What I personally love most about Wuppo are the many different unique places to explore, like a thriving underground city, a seaside theme park, a vertically travelling train and the ruins of a long lost musical civilization. Every corner of Wuppo's world is filled with hilarious characters, fun activities and unique backstories.
So if you're hyped for this wumtastic adventure, make sure you keep your eyes open for Wuppo's PlayStation 4 release this Summer!
Thanks for the read, see ya!