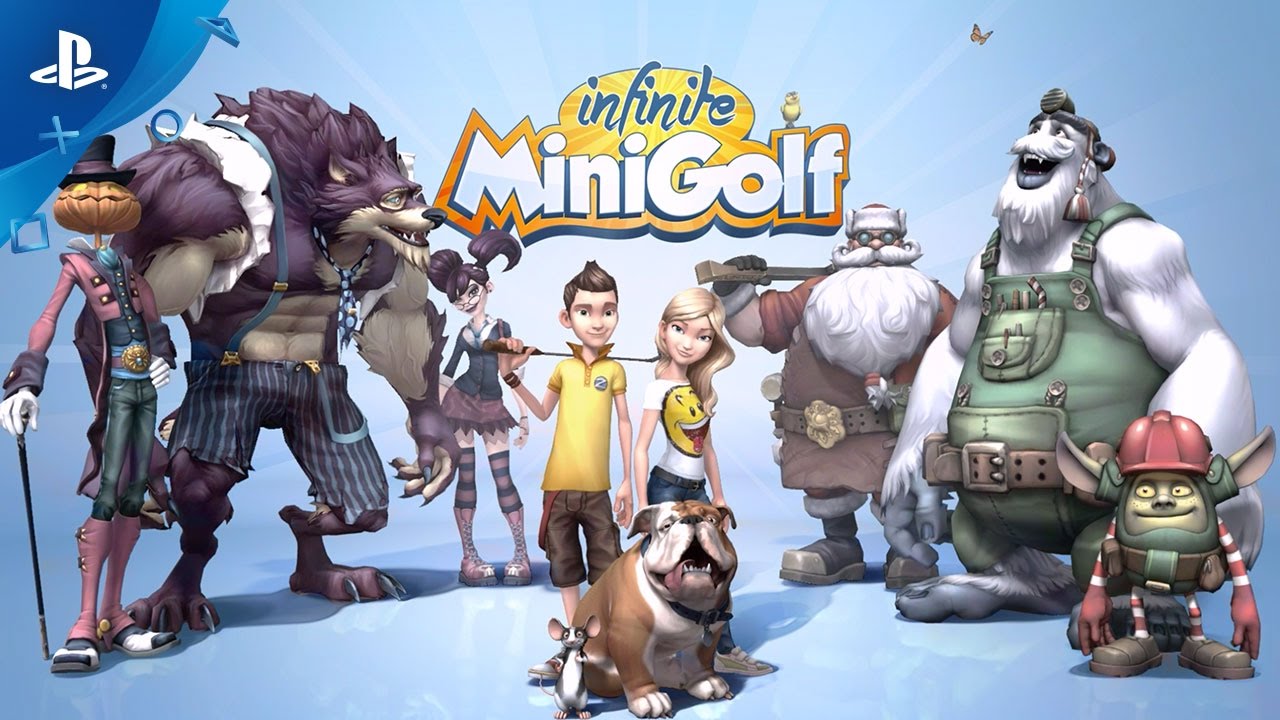 Design your own courses and share them with the world.
If you were playing games on PS3 back in 2010, you might remember a game called Planet Minigolf from Zen Studios. We did a lot of really cool things with that game for that day and age — we allowed users to create content and then share with the community, and we were one of the first games to allow game footage to be uploaded directly to YouTube. It has been amazing to watch how PlayStation, developers, and publishers have driven the evolution of the industry!
Zen would like to send a big thank you to everyone who played Planet Minigolf. An even bigger thank you goes out to all the players who took time to send us feedback and ideas over the years, which has helped to make an even better Minigolf game, launching this spring on PS4 and in amazing virtual reality for PS VR.
Infinite Minigolf is a game designed in large part by the PlayStation community, full of your game-changing ideas, feedback, and suggestions — and designed to never end. How can a game never end? Well, for starters, we're giving you easy-to-use tools that allow you to create and share unlimited courses.
We heard your feedback regarding the original course editor and have made significant upgrades. The toolset in Infinite Minigolf is easier to use, intuitive, and you have a lot more options. Stylized tiles and beautifully crafted objects that affect gameplay are all included here. Also: a way to find the best courses! Planet Minigolf players may remember the massive shared library, over 80,000(!) holes. The challenge was finding the best or newest or wackiest or… yeah, we get it. The hole browser feature will help you find what you're looking for, no problem!
Next, take all these user-created courses and apply a fun local and online multiplayer system so you can all play together. Multiplayer is a huge focus in Infinite Minigolf, and we're supporting eight-player matchups.
There are a bunch of other great new features, unlockables, power-ups, and Minigolf stuff to talk about, and we haven't even gone in depth about VR, but sadly our time here is short. You will be able to find out more about these as we lead up to launch by checking out our blog or social media feeds.
At the end of the day, Zen has set out to provide you with unlimited fun with the craftsmanship and quality that you have all come to expect from our games. We hope you are excited for Infinite Minigolf, and will be able to share our release date and pricing info soon. Stay tuned to PS.Blog for more details.