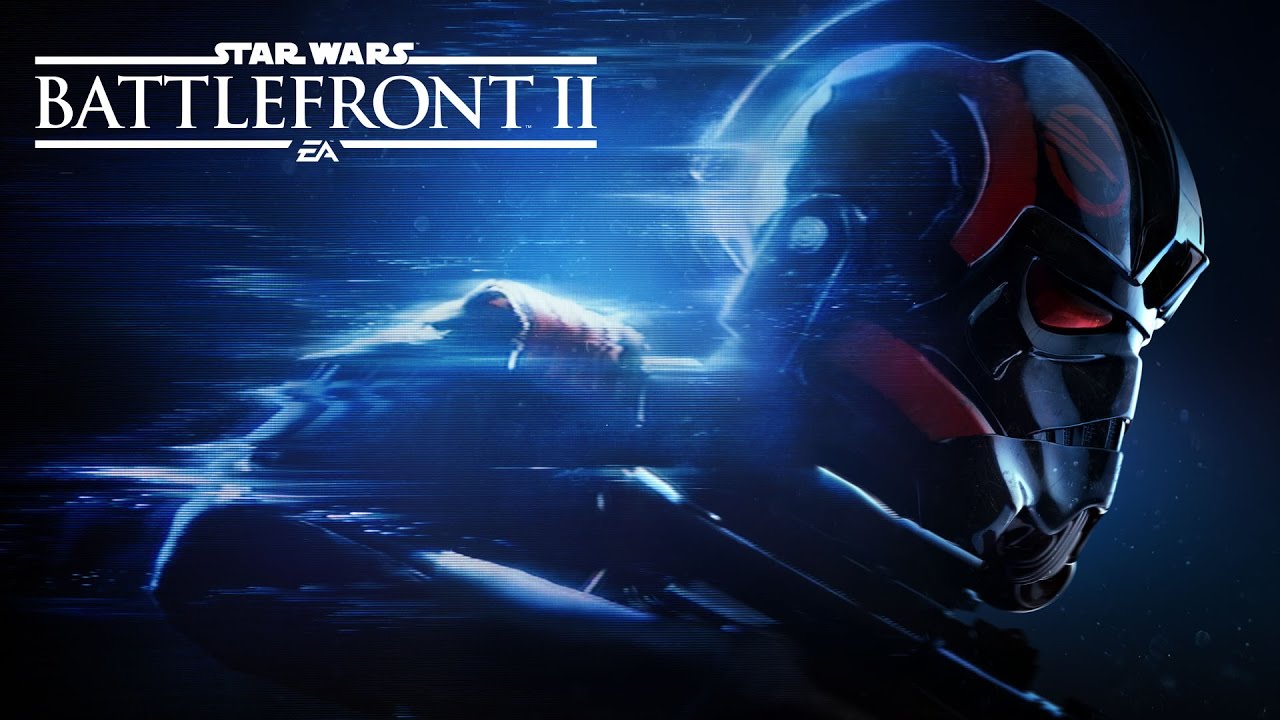 A new single-player Star Wars story, vastly expanded multiplayer and much more coming November 17.
Welcome to Star Wars Battlefront II, with a new story mode taking players on an epic journey from the battle of Endor to the rise of the First Order. The prequels, original trilogy, and new era meet in a vast multiplayer adventure coming to PS4 on November 17 (or November 14 if for players who pre-order the Elite Trooper Deluxe Edition).
Star Wars Battlefront II introduces a new single-player Star Wars story. As Imperial special forces operative Iden Versio, you'll witness firsthand the destruction of the second Death Star. That calamitous event propels you and your elite team, Inferno Squad, into an odyssey of revenge, betrayal, and redemption. The action-packed campaign that follows spans the 30-year gap between Star Wars: Return of the Jedi and Star Wars: The Force Awakens, and leads you to encounters with some of Star Wars' greatest heroes.
You'll also take control of even more of your favorite characters in the vastly expanded multiplayer, including Darth Maul, Yoda, Kylo Ren, Luke Skywalker, Rey, and many more familiar faces from all three cinematic eras. You'll be able to pilot a variety of starfighters in Space Battle scenarios and master the deep, class-based online gameplay in locations like Theed, Takodana, Starkiller Base, Yavin, Mos Eisley, Endor, Hoth, and more. You'll have more options than ever with a rewarding progression system, extensive hero customization abilities, and a larger arsenal of weapons with improved modification.
Anyone who pre-orders the Standard Edition will get a whole range of rewards, including exclusive Star Wars: The Last Jedi-themed looks for Kylo Ren and Rey, an ability modifier that upgrades the Millennium Falcon, epic ability modifiers for Rey and Kylo Ren, and more. Players purchasing the Elite Trooper Deluxe Edition receive upgraded versions of all Trooper classes, a A280-CFE blaster rifle instant weapon unlock, an enhanced scope modification, and an epic ability modifier.
We're very proud of the exciting new single-player story and multiplayer gameplay, but we don't want to spoil too much too soon! We'll be revealing new details on Star Wars Battlefront II this summer. In the meantime, we'd love to hear more about the characters, battlegrounds, and features you'd most like to see.