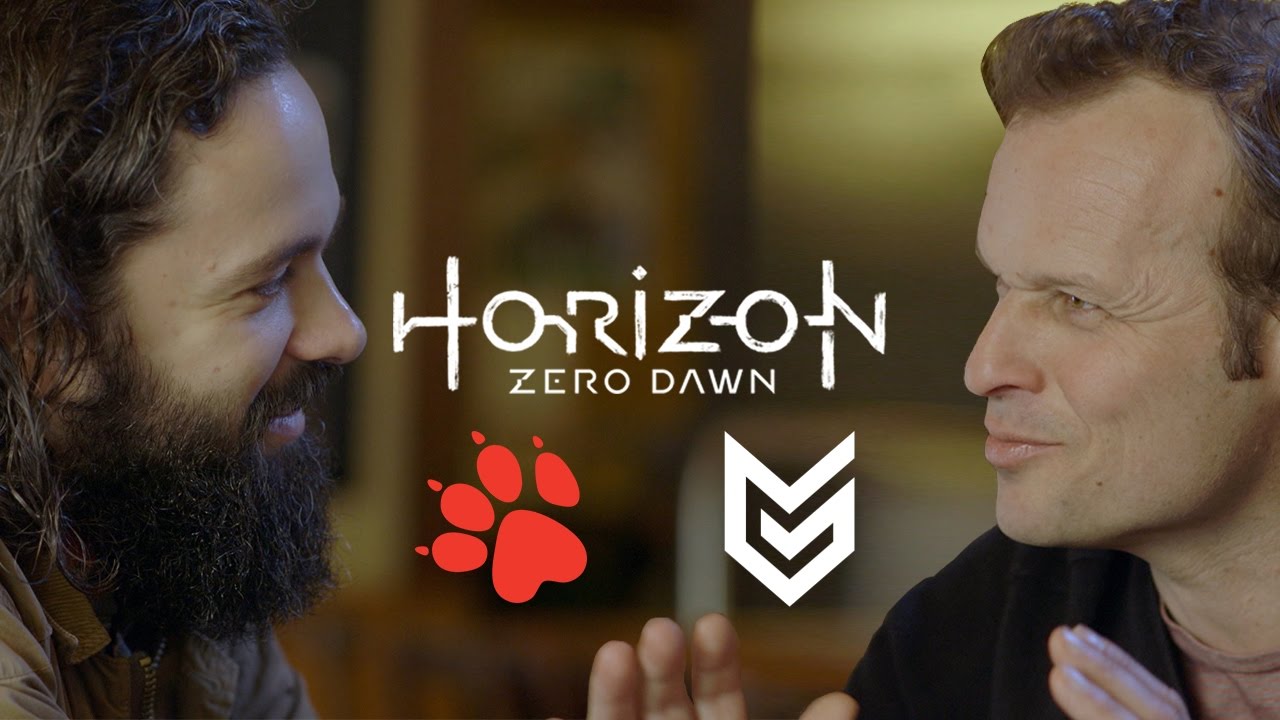 From the origins of Aloy to the emergence of a post-post-apocalypse, two iconic game developers sit down for coffee and conversation.
Across the diverse set of studios, offices, and teams that make up PlayStation, there's one trait we all share: we love games. And since Horizon Zero Dawn launched on PS4 in late February, many of us have fallen hopelessly head over heels.
We've become enamored with Aloy, staggered by the scope of the world, and awed by the stunning visuals Guerrilla Games has crafted. Perhaps none so more than Naughty Dog Creative Director Neil Druckmann.
After spending some time with the game, Neil was able take time away from his busy schedule to sit down with Guerrilla Games Managing Director Hermen Hulst to chat about the long process of bringing Horizon Zero Dawn to life, and what it feels like to finally conclude a six-year development cycle.
Neil and Hermen represent some of the most celebrated game developers in the world, and it's a treat to see them speak as mutual fans and Worldwide Studios colleagues.
A few things that stuck out to me:
Horizon Zero Dawn's core combat originally featured contemporary weapons such as machine guns.
The six-year development cycle was filled with trials, tribulations, and doubt. It took a full year and a half to develop the first machine: the Thunderjaw.
Many things changed during development, but Guerrilla had a clear vision of the game's protagonist from the very start: an agile hunter named Aloy.
The full depth of Aloy came together relatively late in the production cycle. Hermen credits Narrative Director John Gonzalez's collaboration with voice actor Ashly Burch, the facial likeness of Dutch actress Hannah Hoekstra, and motion capture from parkour performers with bringing Aloy to life.
There's a lot more in the full conversation, so we hope you watch and enjoy this peek behind the curtain of the PlayStation Worldwide Studio teams.