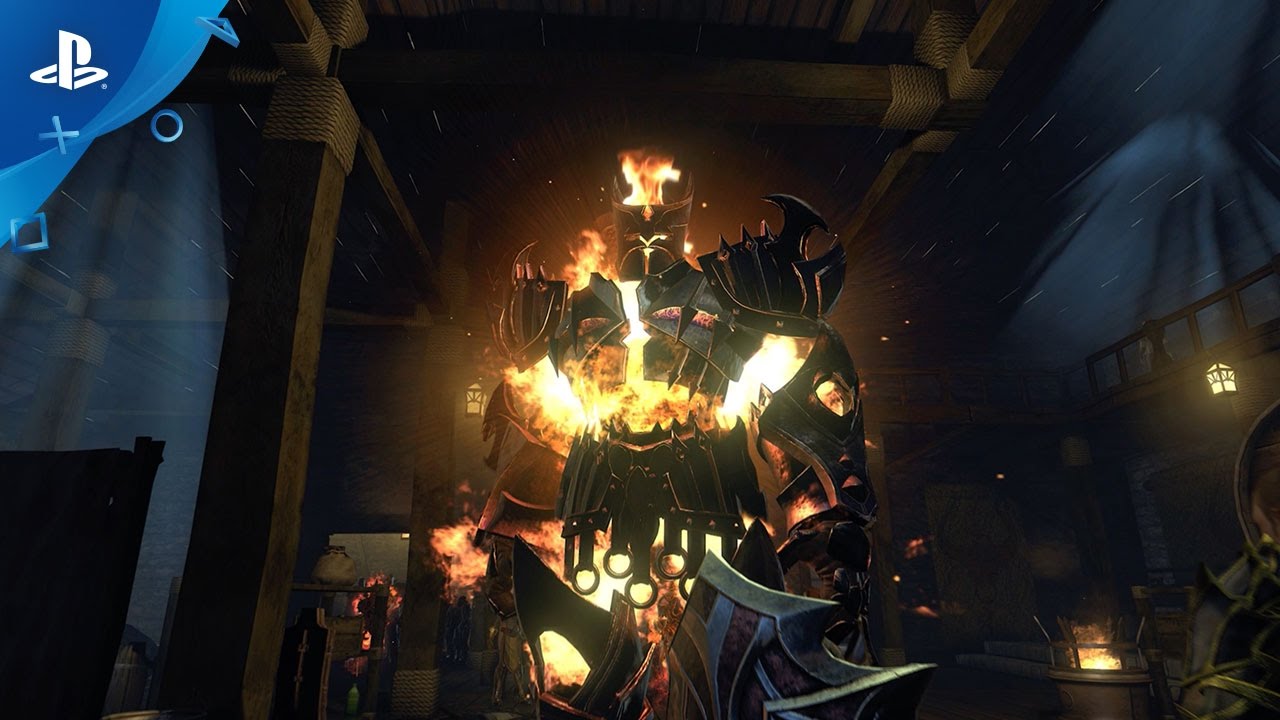 Expand your Neverwinter experience and earn epic rewards in the new Spellplague Caverns Dungeon.
The Neverwinter team is extremely proud to bring you our latest expansion, The Cloaked Ascendancy, releasing on Tuesday, April 11! When a group of mad wizards threatens Lord Neverember's rule over the city, it's up to you to unravel their plans and learn of their harrowing past. The Cloaked Ascendancy boasts a brand new adventure zone and campaign, the new Spellplague Caverns Dungeons, and impressive rewards for all. We're here to tell you about some of these rewards and how to go about obtaining them.
Free Mulhorand Weapon
PlayStation Plus adventurers can pick up their free Mulhorand Weapon when The Cloaked Ascendancy goes live on April 11! Simply head to the PlayStation Store to add this trusty weapon to your inventory. The Mulhorand Weapons are perfect for those who haven't quite reached level 70 yet, but are looking for a boost in power. Make sure to log-in and grab it soon as it it'll only be available until May 12, 2017.
Ascended Artifact Weapons
As you complete the new story in The Cloaked Ascendancy, you'll have the chance to obtain the new sets of Artifact Weapons. This time, there are four different sets to choose from based on your role in combat: Mirage, Lifeforged, Fey, and Aboleth.
You can purchase the new sets from the Campaign Store, but before you can use them, you'll need to restore them to their former glory using items gathered from the River District.
Fragmented Key of Stars Artifact
This Artifact can be found by the bravest of adventurers in the Master version of the new Spellplague Caverns Dungeon. The mad wizard Nostura once tried to use it to bring calamity to Neverwinter, but has since been shattered. Much of the power remains and can safely be used by an adventurer.
The Fragmented Key of Stars summons a Far Realm Horror that deals damage to enemies around it and knocks them back. It also comes as a Legendary Artifact.
Companion Gear
If you fancy your odds in the new Illusionist's Gambit Skirmish you may find our brand new Companion Gear, which can be equipped on your companion to improve their stats. This includes varying levels of rings, neck items, waist items, talismans, sword knots, icons, pact blades, and grimoires. What's even better is that you can easily salvage any extra gear you obtain for some good old Rough Astral Diamonds.
A Whirlwind of a Mount
If you're looking for a stylish mount, The Cloaked Ascendancy comes with one of our most magical rides yet: the Arcane Whirlwind mount, which may be lying in wait in the new Many-Starred Lockbox. Upon summoning it, you'll be enveloped by an elemental air spirit as it lifts you from the ground and will travel where you command. Now you can be gone with the wind as you leave your enemies behind!
Feeling a sense of adventure? Head into Neverwinter on April 11 to experience The Cloaked Ascendancy.