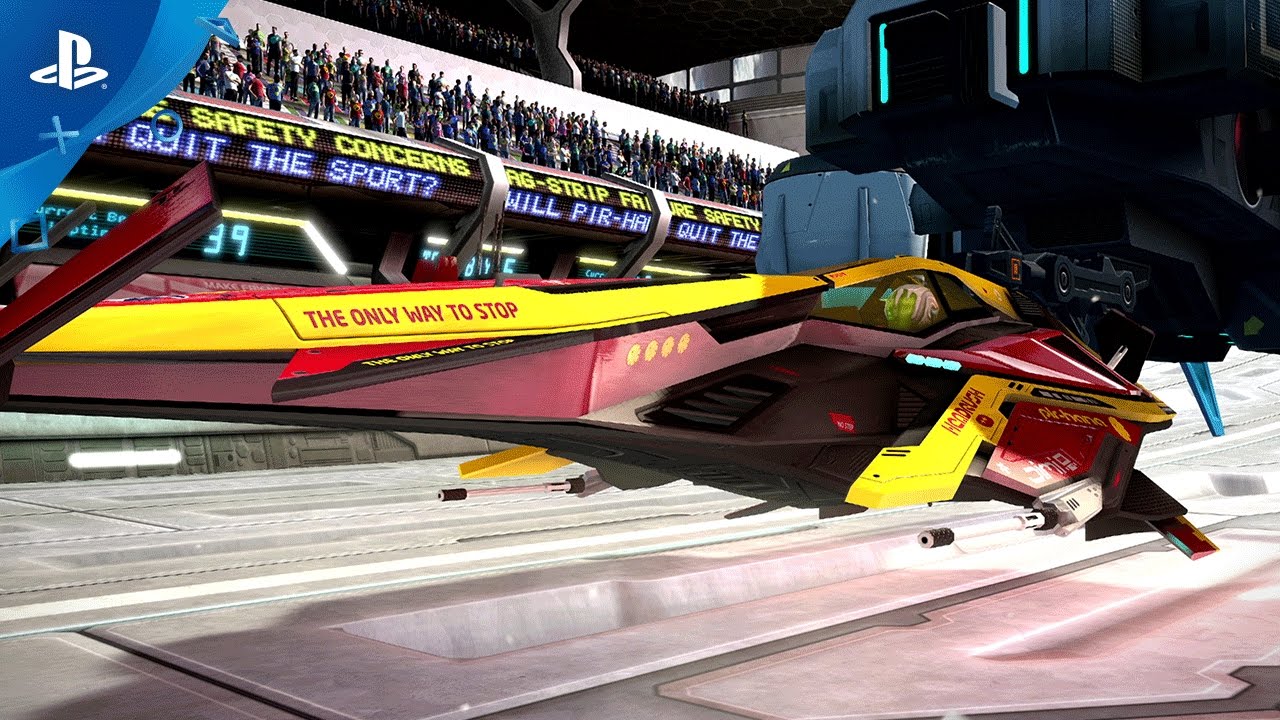 Featuring remastered ships and tracks from WipEout HD, Fury, and 2048
What kind of pilot are you? Feisar? Auricom? Mirage? Piranha?
It's almost time to join your favorite team once again, climb aboard your ship, and push your Anti-Gravity Racing skills to their absolute limits.
Yes, WipEout is back and coming to PlayStation 4 on June 6 with the WipEout Omega Collection, priced at $39.99 USD MSRP/$49.99 CAD MSRP. Featuring all the tracks & ships from WipEout HD, Fury and 2048 together for the first time, WipEout Omega Collection looks utterly stunning with remastered tracks and ships at 1080P on PS4 and dynamic 4K on PS4 Pro, all targeting 60FPS.
And with fully remastered sound effects, plus the addition of 28 licensed music tracks, WipEout sounds better than ever before. Pilot your favorite ships to killer tunes from Swedish House Mafia, Chemical Brothers and The Prodigy.
In WipEout Omega Collection, you'll be able to race across 9 different modes, including tournaments, speed laps, time trials, Zone mode, and of course career mode. Plus, a full racebox mode will an absolute treat for WipEout fans looking to tweak and customize their own races.
If you are new to WipEout, where have you been? Join the Anti-Gravity league and play with your friends, either with split screen local multiplayer, or race online with up to 8 Anti-Gravity Racing league pilots.You'll be able to line up on the starting grid on June 6, but starting today WipEout Omega Collection is available for pre-order on the PlayStation store.