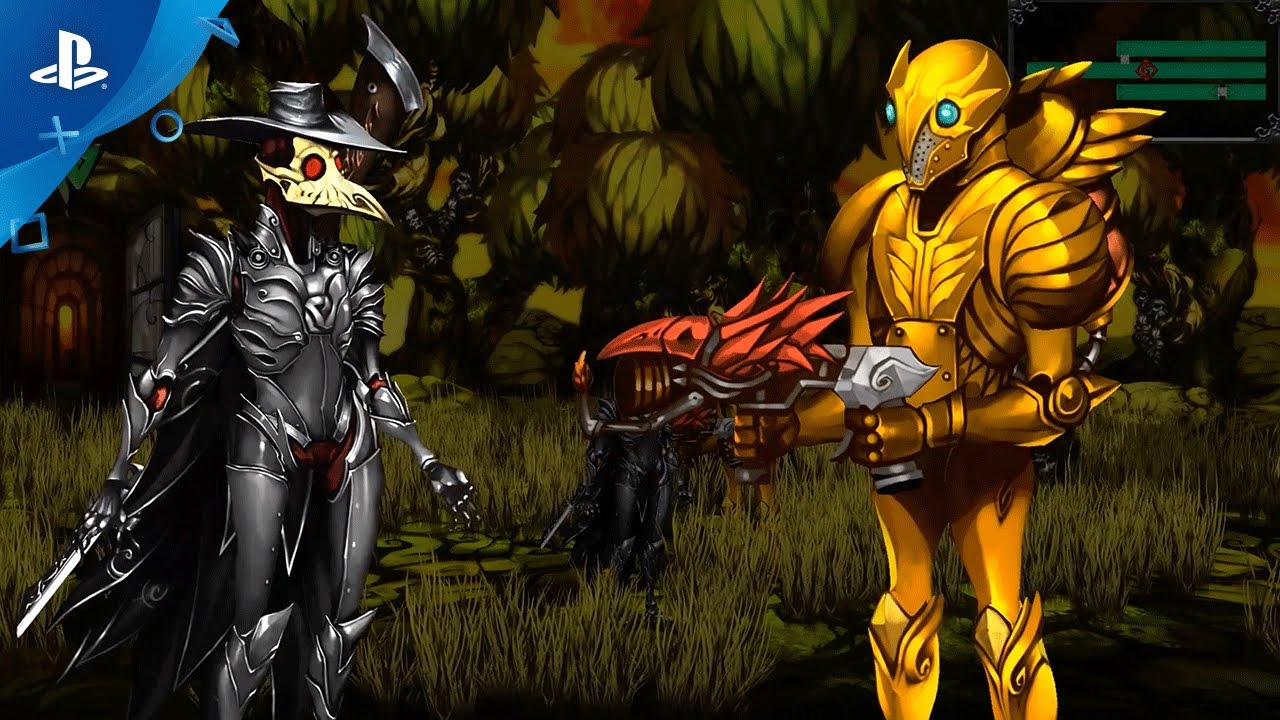 A genre-blending tale of regret and redemption from the creators of Death Tales.
Hey guys, it's been awhile since I've written a post for Playstation Blog. But today I have exciting news.
Death Tales only came out in beta for PS4 two weeks ago. But we are getting ready to submit our new game into QA this month.
Set around a city consumed from within by disease, Plague Road tells a story of a lone doctor who having once abandoned their home, now returns in search of survivors. Over the course of the game, players will learn how the city fell victim to the growing sickness within its walls, why the Plague Doctor left, and what brought them back – in a tale of regret and redemption.
Plague Road was a game that Conrad Zimmerman and I came up with one evening at his place. I have a certain obsession with plague doctors and am really good at making turn-based strategy games, and Conrad loves roguelikes. So we combined those two game genres to make something new.
My issue with roguelikes and why I can't get into them is because I don't like losing all my progress and starting from zero each time. So in Plague Road you will have a farm where you will be able to unlock new buildings (by finding NPCs in the world and doing quests for them), upgrade and see the progress you've made. So even if you mess up while venturing out into the world, you will always be improving your farm.
When you find survivors in this world, you can choose to bring them with you to help reach the city or you can retire them into buildings, which will unlock new skills. On the topic of skills, you can see in our new trailer that some of those will be quite powerful, but will require a lot of stamina – so you must be wise about when you use them. Also each survivor you collect will be unique in terms of their stats and initial skills. You'll constantly be exploring to find the best survivors for your party.
Don't be reckless when you bring survivors out on the road – if they die it's permanent. But don't fear, you can always find new ones. The only character who you will not lose due to death is the Plague Doctor.
Plague Road will be available for cross buy on PS4 and PS Vita, with support for PS4 Pro and PS TV. The game will also have a limited physical edition published by Limited Run Games. We don't have the exact release date yet, but it will be soon!