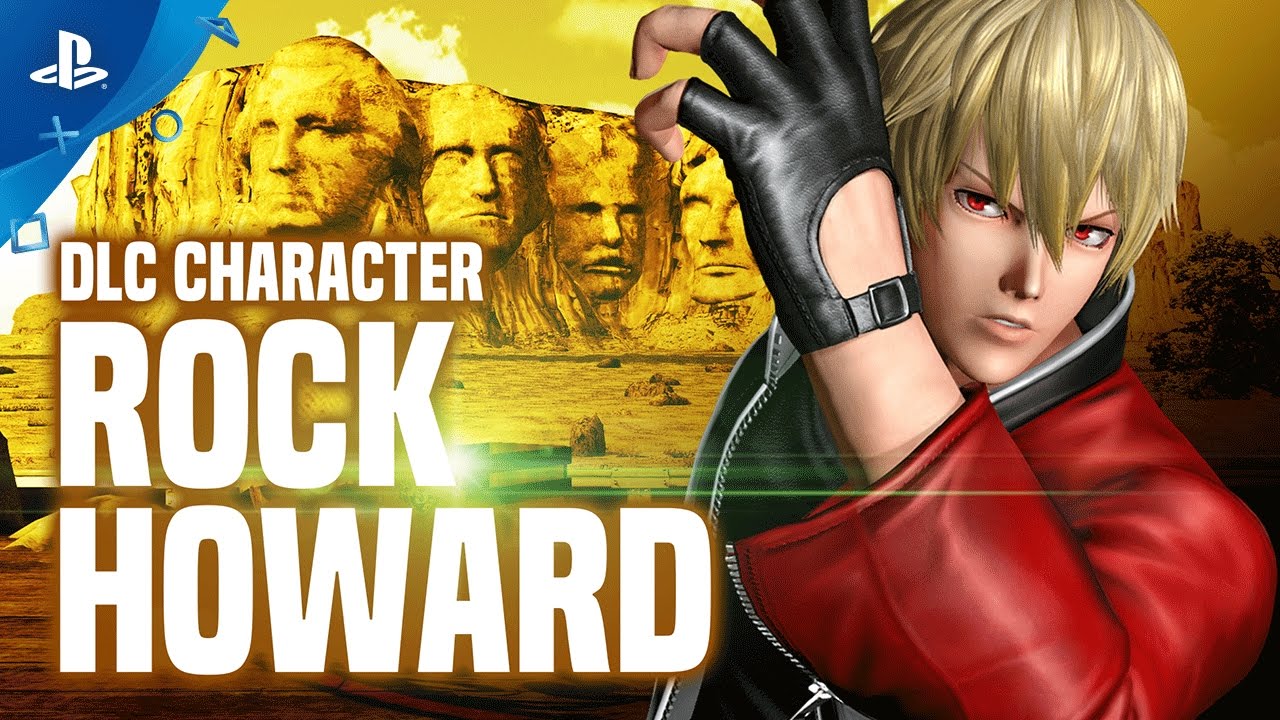 Roster addition marks the character's first appearance in a mainline KOF title.
Hey KOF XIV fans,
We have some really big news for you today!
SNK has made a slew of announcements regarding our upcoming DLC over the last few weeks, but today's reveal might be the biggest one yet!
The main character from Garou: Mark Of The Wolves, Rock Howard, is joining the battle in King of Fighters XIV!
Rock Howard made his debut in the last chapter of the Fatal Fury series, Garou: Mark Of The Wolves, and this release will mark his first appearance in a mainline KOF title. He is the estranged son of crime lord Geese Howard, having been adopted and raised by Terry Bogard from a young age. His fighting style is a unique mix of both Terry and Geese's styles and he even boasts his own variations on some of their iconic moves, such as Geese's Raging Storm and Terry's Buster Wolf. His Crack Counter, for example, combines the reversal techniques from Geese's Aikijutsu moves with Terry's Crack Shoot attack.
This melding of styles results in a well-rounded fighter. He sacrifices both Geese's dominating power and Terry's simple and direct style for speed and versatility, creating a unique approach that stands on its own despite borrowing heavily from two disparate fighters.
As you can see in the above trailer, Rock Howard and all of his techniques have been dutifully recreated in KOF XIV with some slight adjustments to fit the new battle system.
The development team aimed to make his transition as faithful as possible, including small details such as how his shirt and jacket animates during his idle animation!
We have already announced a handful of other DLC content, such as new characters, stages and costumes!
I do want to emphasize one more important point! Fans of the character already know this, but Rock Howard was actually fairly weak and considered low-tier in Garou: Mark Of The Wolves. I can say with all confidence that is not the case with his appearance in KOF XIV!
Above is a peek at what Rock Howard looked like in the earliest concept stages for KOF XIV. During the creation of new characters, our senior artist Eisuke Ogura starts by drawing concept art for the modelers to base their work off of. Similar illustrations for the starting cast were part of the Premium Art book that came with the Burn to Fight editions of the game. However, this is the first time we are sharing any artwork for a DLC character!
If you missed our previous releases, the other three fighters set to join KOF XIV are Vanessa, Whip, and Yamazaki These characters will be available for purchase on April 5th, 2017.
The new stages and BGM tracks will also go live that day for all users for FREE!
These have always been fan-favorite characters, so we were very happy that we were able to add them to the game for the fans. We are looking forward to your support for KOF XIV at EVO 2017!