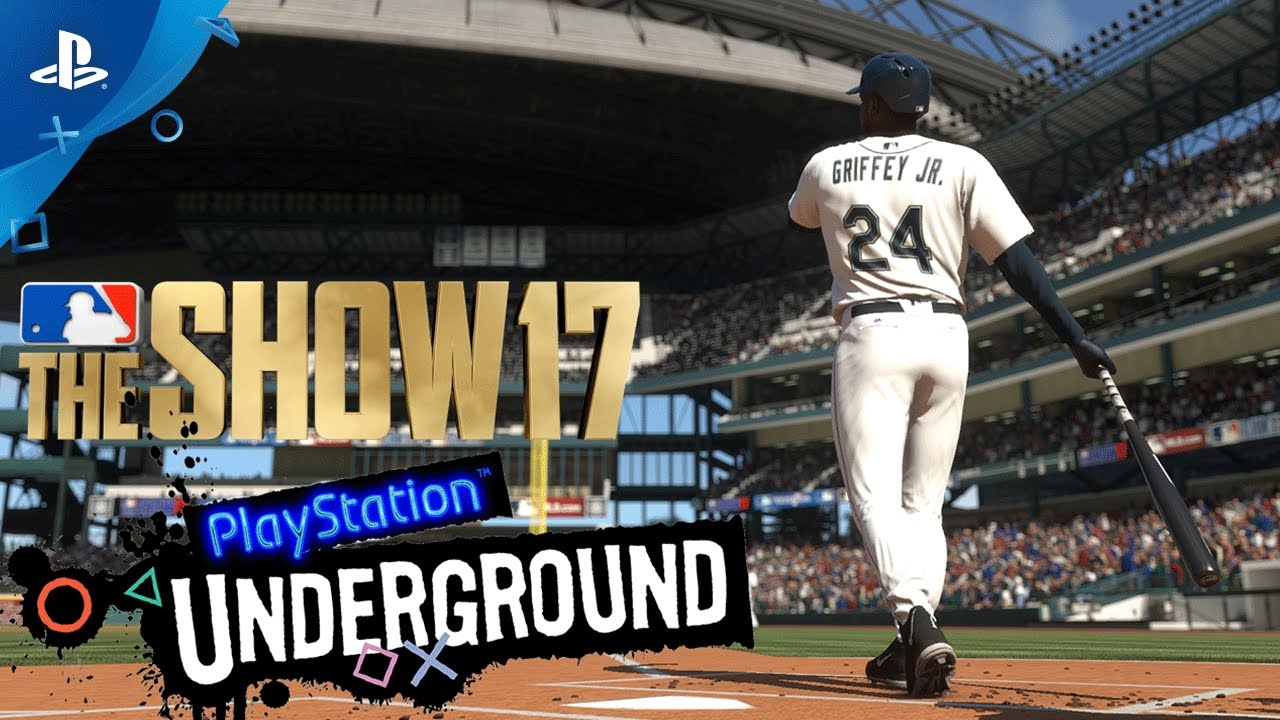 Are you new to The Show? Don't sweat it. This year the team at San Diego Studio makes it easier than ever to play ball.
It's been a wild ride this year following MLB The Show 17. Starting in October, we announced the legendary Ken Griffey Jr. as our cover athlete and a load of new features, such as:
So, where to begin? To help get you going in MLB The Show 17, we've compiled a list of 12 easy steps:
Step 1: Get MLB The Show 17. Can't play if you don't have the game, right?
Step 2: Kiss Griffey for good luck.
Step 3: Do 17 jumping jacks.
Step 4: Load up MLB The Show 17 on your PS4.
Step 5: Warm up with a few games in Retro Mode, kickin' it Ken Griffey Jr. style. Mash that X button and hit homers all day.
Step 6: Boot up Road to the Show and start building your character. Will he get a gnarly beard or a good ol' fashioned stache?
Step 7: Use training points to make him harder, better, faster and stronger.
Step 8: Roll out of the minors when your agent calls you with an offer to head to The Show. But be careful: the path to the majors may not always go the way you want, and is greatly determined by your choices.
Step 9: Want to play only the best bits? Jump into Franchise Mode and cut directly to those nail-biting, game-deciding moments with Critical Situations. Or use Player Lock to hop on the field and follow one specific player throughout the game.
Step 10: Build your Dynasty. Step up to the plate and compete against your friends in Battle Royale with short three-inning games to settle your grudges.
Step 11: Conquer the U.S. and take over rival territories in Conquest Mode. Dominate in quick three-inning games to energize your fans and take the world by storm!
Step 12: Do a victory dance. Repeat.
As you can see, there are many modes to try and tons of reasons to love The Show. Fun fact: ninjas and warriors love The Show, too. If you don't believe me, watch the video below:
See you on the field!