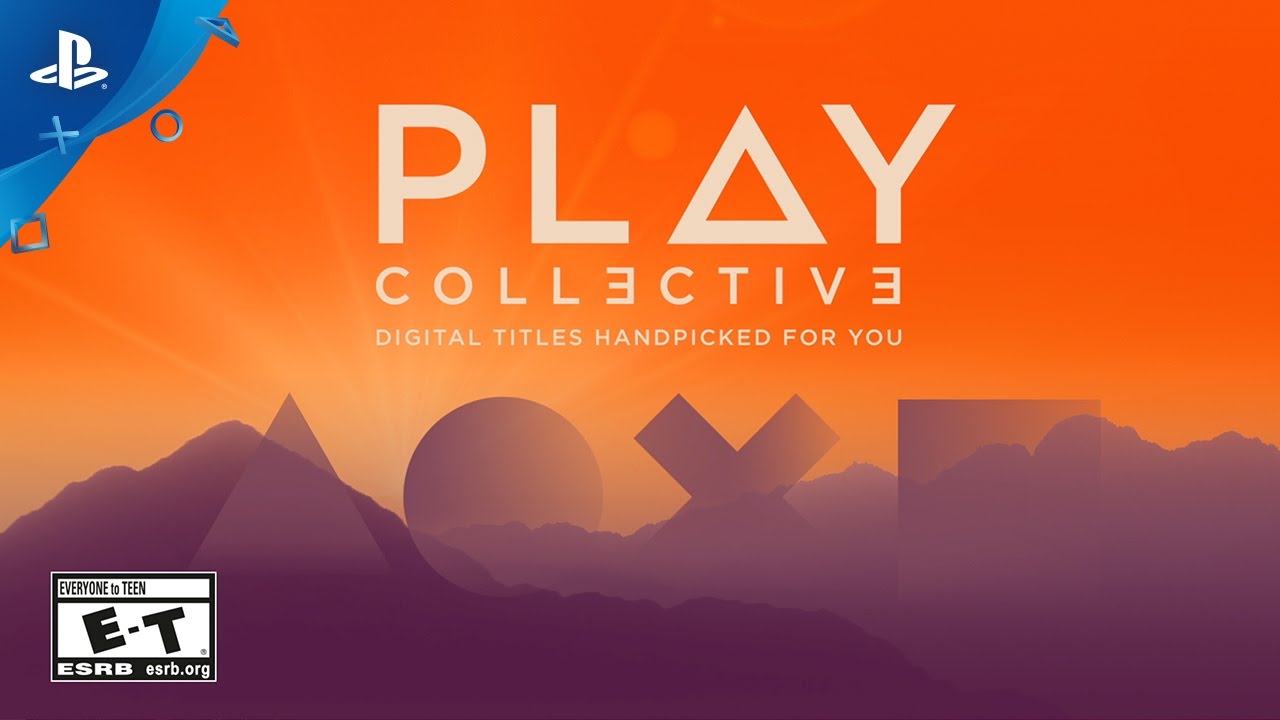 PS Plus members get a 20% discount on PaRappa The Rapper Remastered, Cosmic Star Heroine, and more by pre-ordering at PS Store.
Hi everyone! I'm happy to introduce you to Play Collective, our new name for special game promotions at PlayStation Store. Play Collective will encompass different sales and campaigns for digital games, and the first one starts on March 21 with Everything.
Well, not everything. "Everything" is the name of the first game in this particular Play Collective and kicks off an awesome lineup of six games launching over the next six weeks.
Check out the full lineup of weekly releases below — and if you're a PS Plus member, make sure you take advantage of the 20% special discount if you pre-order starting today.
Launching 3/21
Everything is about the quiet explosion of life going on all around us. This very unique game experience has been developed in secret for three years and is finally being launched on PS4 and PS4 Pro. Everything is a simulation of reality where everything you see is a thing you can be, from animals to planets to galaxies and beyond — you can be the Universe or create your own.
Everything takes place in the world we live in now. It features one million+ years of gameplay, a rich musical score, and thousands of playable characters. Everything is created by Irish artist David OReilly (Mountain), and narrated by the late great British philosopher Alan Watts.
Launching 3/28
You are a slugcat. The world around you is full of danger, and you must face it — alone. Separated from your family in a devastating flood, you must hunt for food and shelter between terrifying torrential downpours that threaten to drown all life.
Climb through the ruins of an ancient civilization, evade the jaws of vicious predators, and discover lands teeming with strange creatures and buried mysteries. Find your family before death finds you!
Launching 4/4
On the eve of its 20th Anniversary, PaRappa The Rapper Remastered updates the classic game with high-res graphics providing smoother lines and textures, CD-quality sound, Trophy support and new features that allow you to feel and see the beat.
The iconic, character-based music and hip-hop game was developed in association with legendary multimedia musician Masaya Matsuura and famed New York artist Rodney Greenblat, and is widely credited with establishing the music and rhythm game genre that continues to thrive today.
Launching 4/11
Take on a galactic threat as the super-spy Alyssa L'Salle in this classic style, fast-paced, sci-fi RPG! Explore the Zevanii System and its planets, defeat bizarre alien and robotic monstrosities, and discover the dark truth behind an evil conspiracy that threatens life as we know it!
Cosmic Star Heroine mixes classic 16-bit presentation with modern streamlined gameplay. Featuring slick turn-based combat that focuses on flow and strategy, 11 playable characters, battles that take place on-map, three distinct planets to explore, and an expandable base ship to traverse the solar system!
Launching 4/18
Released by LucasArts in 1995, Full Throttle is a classic adventure game from industry legend Tim Schafer, telling the story of Ben Throttle; butt-kicking leader of biker gang the Polecats, who gets caught up in a tale of Motorcycles, Mayhem, and Murder.
Now more than 20 years later, Full Throttle is back in a remastered edition featuring all new hand-drawn and 3D high-resolution artwork, with remastered audio and music. Players can switch back and forth between classic and remastered modes, and mix and match audio, graphics, and user interface to their heart's desire. We've also included a concept art browser, and recorded a commentary track with the game's original creators.
Launching 4/25
What Remains of Edith Finch is a collection of strange tales about a family in Washington State.
As Edith, you'll explore the colossal Finch house, searching for stories as she explores her family history and tries to figure out why she's the last one in her family left alive. Each story you find lets you experience the life of a new family member on the day of their death, with stories ranging from the distant past to the present day.
Created by Giant Sparrow, the team behind the first-person painting game The Unfinished Swan.