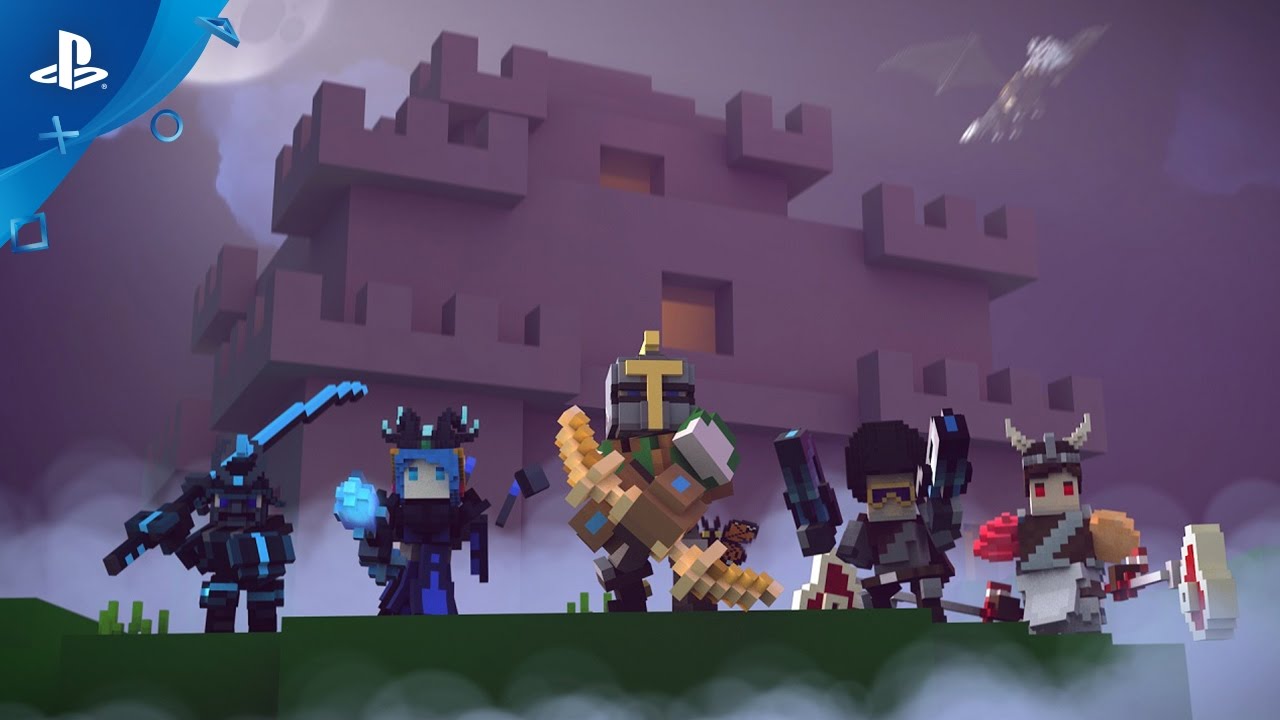 Grab your friends and hone your blades; the free-to-play MMO officially launches with special bonuses for PS Plus members.
Call the kids and wake your neighbors — Trove officially launches on PS4 today! It blows our minds to see that more than two million of you have played the Trove beta on PS4 since December. We're humbled by the response to the game so far, but you ain't seen nothing yet!
Grab your friends, hone your blades, and set off for adventure in Trove, the ultimate free-to-play action MMO. Battle the forces of Shadow in realms filled with incredible dungeons and items created by your fellow players. Whether hunting treasure in far-off lands or building realms of your own, it's never been this good to be square.
If you're looking for a primer to get started in Trove, we've put together a video overview to help kick off your adventures.
Throughout the beta, we've been listening to all of your feedback and tracking your bug reports. While our work is never truly done in an ever-expanding world like Trove, we're rolling out some huge improvements today.
What are a few of the exciting changes arriving with the launch patch?
Adding a brand new Inventory tab to allow substantially more goodies to fit in a smaller space.
Introducing a completely overhauled Loot Collector.
You can now create Vault Clubs! These are small Club Worlds that are used for storage rather than building.
Making an MMO the size and scope of Trove was no easy feat, but it's been such an honor to share our adventures with gamers all around the world. While Trove is an online game, you don't need PS Plus to play, so we hope you'll give it a try and let us know what you think.
If you have a PS Plus membership, there are some very cool perks for you:
You'll receive a bonus 20% adventure XP all day every day!
A free PS Plus Pack is now available at PlayStation store, which includes the Neon Ninja class, as well as the Lunar Ronin costume.
And as a special launch bonus, the new Double Dragon pack is 25% off for PS Plus members from March 14 through March 28!
To show just how much we appreciate your support, you can unlock this colorful Starry Shmeep mount as a bonus gift with the purchase of any pack. If you bought a pack during the beta you'll automatically get the Starry Shmeep.
The adventure continues with launch and beyond. We'll have a bunch of details to share with you about upcoming patches later on. Thanks again for all your support and for being a part of our amazing community!