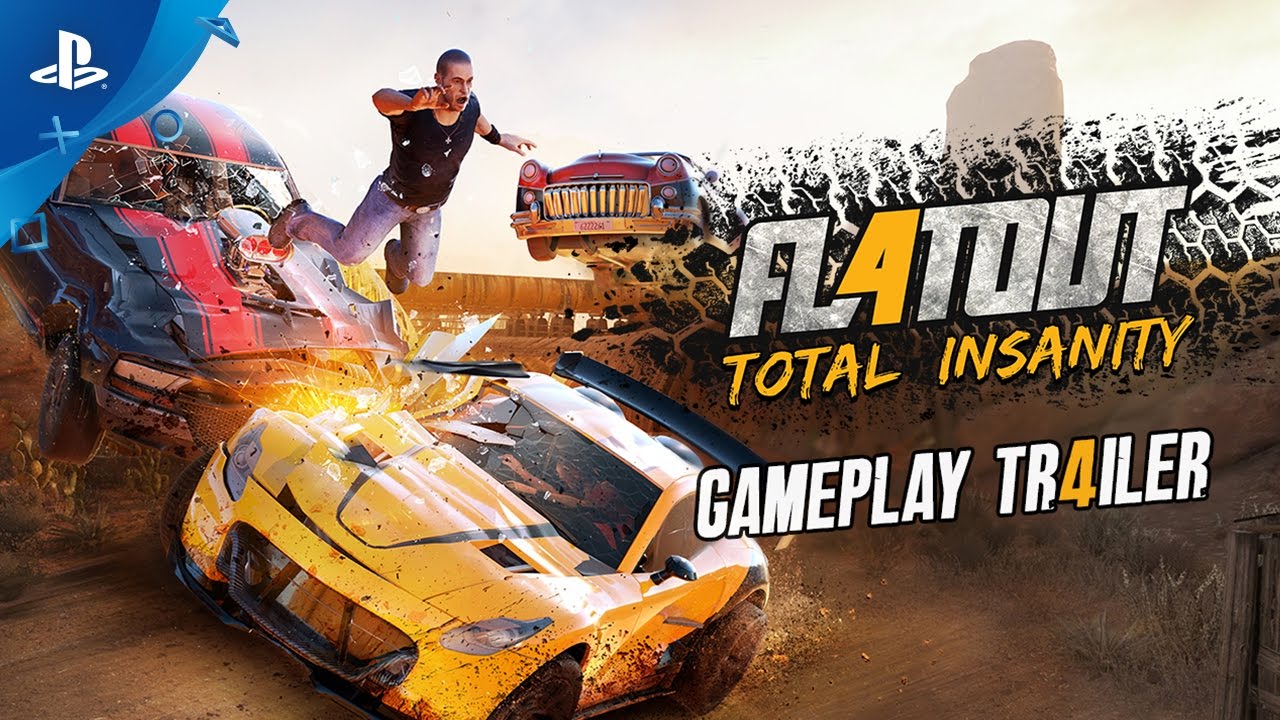 Speed through claustrophobic canyons and dusty ghost towns in a racer inspired by the American desert.
I'm Alexandre Assier, Producer of FlatOut 4: Total Insanity at Kylotonn Games in France. I'm proud to give you some developer insight into this new version of the FlatOut series.
I'd like to talk about one of my favorite environments in the game: The Desert.
At the beginning of the project, we had brainstorming sessions as a team to work out where our new FlatOut game would take place. For us, one of the environments that was an obvious choice for the game was the Desert. When we considered the vibe of FlatOut — destruction, humor, places to do insane races — the first place in most of our minds was the American desert. There's something particularly wonderful about smashing through desert shacks in a classic muscle car while firing off a magnetic bomb at your unwitting opponents in the all new Assault mode.
We decided to push ahead with this idea and started to design the different areas the player might encounter. The first one was the Canyon environment shown here in early concept art:
The idea was to give the player a variety of experiences and emotions. The Canyon area will give the player a claustrophobic feeling fraught with danger. It's like an abandoned road that has been closed for some time. It's a technical section, very difficult to overtake opponents, compared to other sections of the track where the player can rely more on their Nitro for gaining advantage.
The second area was the Ghost Town:
The different areas were intricately designed to create diversity of path and varied gameplay. You always have a main road, but if you try to go off tarmac you'll be able to fill your nitro gauge with destructible objects. Sometimes you'll also find shortcuts!
We fell so in love with how the desert environment started to come together as we play tested it, we decided to highlight it as our Main Menu environment — the first visuals of the game that the player sees when they launch the game.
We'd also like you to know that for the PS4 Pro version, we have pushed the visual quality of the game to be even more impressive.
We hope you check out FlatOut 4: Total Insanity and love it as much as we loved creating it.