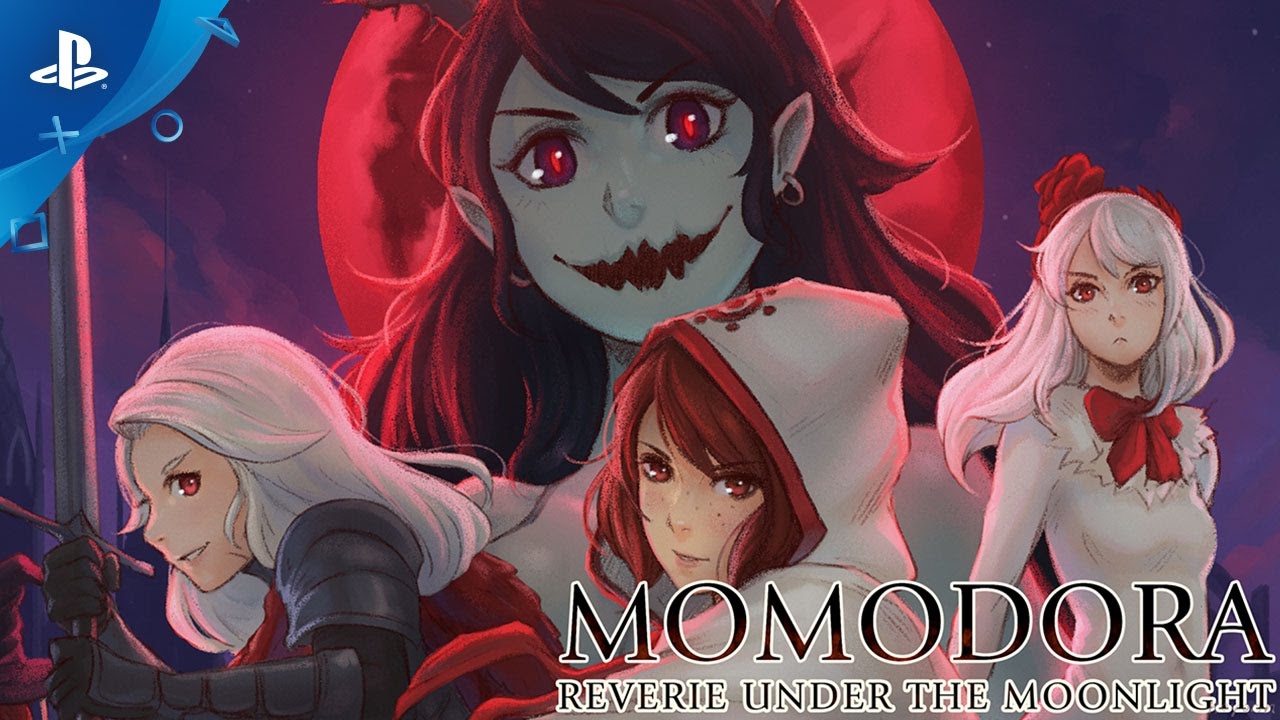 Combat-heavy platformer deeply inspired by Castlevania: Symphony of the Night launches next week.
Hello, this is rdein. I'm the creator of the Momodora series and the main designer for Reverie Under the Moonlight, the latest instalment in the series. Our team, Bombservice, consists of four people: Hernan, who did animation and some programming; PKBT, who did programming; notoriousKnave, who worked on the soundtrack, and myself, who did the art, programming, design, and sounds.
I have very fond memories of playing gaming classics such as Castlevania: Symphony of the Night and Chrono Cross, way back in the original PlayStation days, and it's that attachment that got me into making my own games in the first place. Those titles (among a few others) are truly inspirational to me, so I felt that it would be natural for me to try creating my own games based on the ideas I have. Now, it's very exciting for me to have one of my games launching on a home console.
With that said, it is a great pleasure to bring this entry of the Momodora series to PS4! This game, which is actually the fourth Momodora game, is the work I'm most proud of.
For those who are unfamiliar with these titles, they play like old-school side-scrolling games. This one in particular leans towards a more combat-oriented gameplay rather than platforming challenges. There's a focus on mixing melee and ranged attacks, together with timing dodge rolls to avoid enemy damage.
Personally, I feel like Reverie Under the Moonlight greatly expanded on the direction the previous entries were going for, and this improvement should be mostly noticeable in the gameplay and the visuals.
I should also mention that, even though this is the fourth entry in the series, its story acts as a prequel to the other previously released titles, and is set many centuries before them. The main character of this game, a priestess called Kaho, is the one who served as a role model for many characters present in previous Momodora games. Because I had teased her before, I thought it would be interesting to create a game starring her, as she played a major role in the world of Momodora. In some ways, her story is like an origin story for the lore of the series.
Because of that, even if you haven't played any other Momodora games, there isn't any risk of missing out on any plot elements from previous games. In fact, some elements in the previous games may become a bit clearer through clearing Momodora: Reverie Under the Moonlight, but I wouldn't want to spoil anything now.
When I casually got interested in making games, working on a game like this felt like a distant dream. It's been a long road since then, and a very interesting learning experience. I'm very grateful for that, and I hope I can keep improving upon my designs from now on, learning more to realize the future ideas I have in mind. But for now, please have fun with Momodora: Reverie Under the Moonlight, which is launching March 16 on PS4!