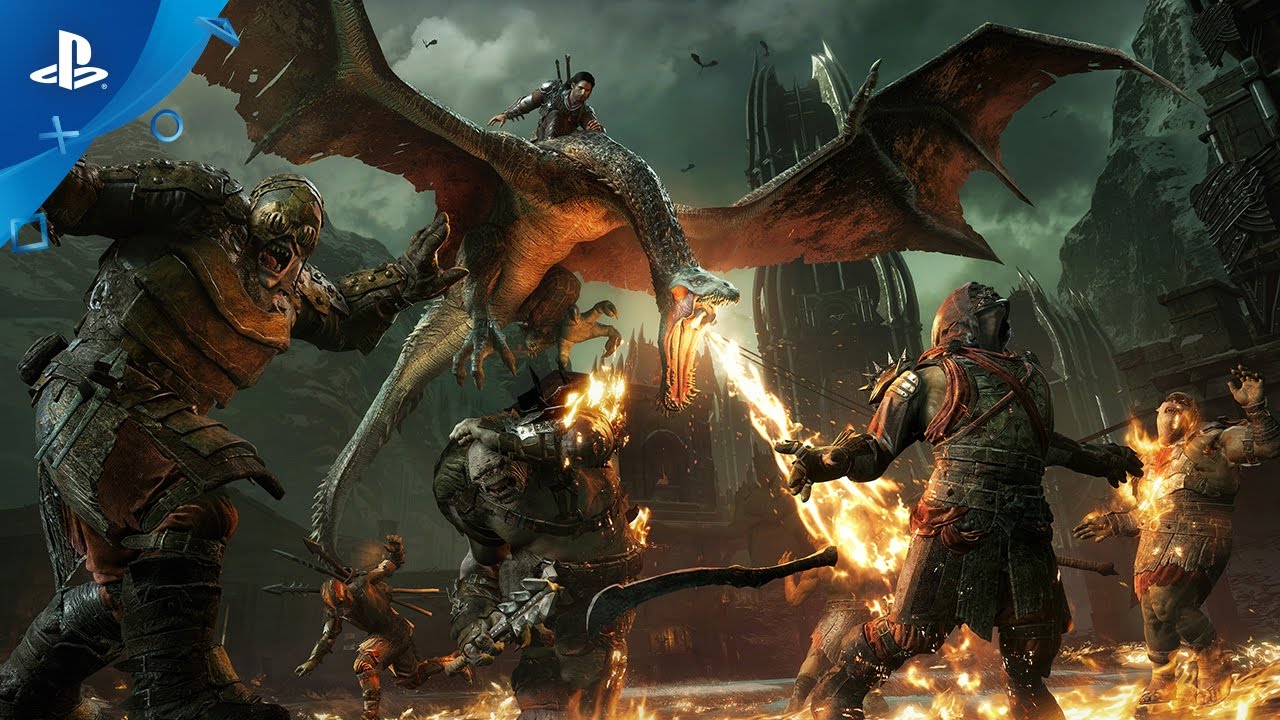 See 16 minutes of gameplay footage from the long-awaited sequel to Middle-earth: Shadow of Mordor.
Monolith has been keeping busy. Following the success of 2014's hit Shadow of Mordor, the studio began concepting a direct sequel that would attempt to fully deliver on the scale, spectacle, and savagery only hinted at in Mordor.
The result? Middle-earth: Shadow of War, a sprawling action-RPG epic due out on PS4 this August. Last week, I was able to watch a lengthy demo complete with color commentary from Michael de Plater, the game's creative lead. It made for fascinating viewing.
My main takeaway: Monolith is pushing their Nemesis technology hard for Shadow of War. A wise approach, given that Nemesis is one of the more promising technical innovations in recent memory.
In short, Nemesis simulates a living world, at least in broad strokes. It catalogs your actions and doles out consequences and tailored experiences appropriately. It's a way to make each player's story feel more personal and unique.
In 2014's Shadow of Mordor, the system allowed for startling random encounters. Slay an orc leader and Nemesis might make him return later, uglier and nastier, spouting a colorful one-liner referencing his fate and proclaiming his vengeance.
But in Shadow of War, Nemesis seems to be headed in bolder, more intriguing directions. Yes, you'll still encounter death and destruction, but also stories of betrayal, loyalty, even friendship, according to de Plater. Because Nemesis's tendrils can now bind characters and environments, each player's game can play out that much differently.
You capture an orc fortress. Do you reward the loyalty of a follower by naming him overseer, or gain a sensible strategic advantage by handing it to a veteran war chief? Either way, you'll live — or die — with the consequences.
Meanwhile, the game is looking cinematic as hell. Don't take my word for it; watch the video above. Orcs and humans alike boast expressive animations, camera angles skew wildly to capture your attention, and stylish character interludes inject drama.
There's a lot to love here. Deeper customization and loot for the RPG-minded, more gruesome combat for the gorehounds. Meanwhile, the new fortress conquest scenarios shown in the gameplay debut hint at a bigger, yet more focused experience.
So far, so good. Will Shadow of War top Mordor? We'll find out for sure this August.