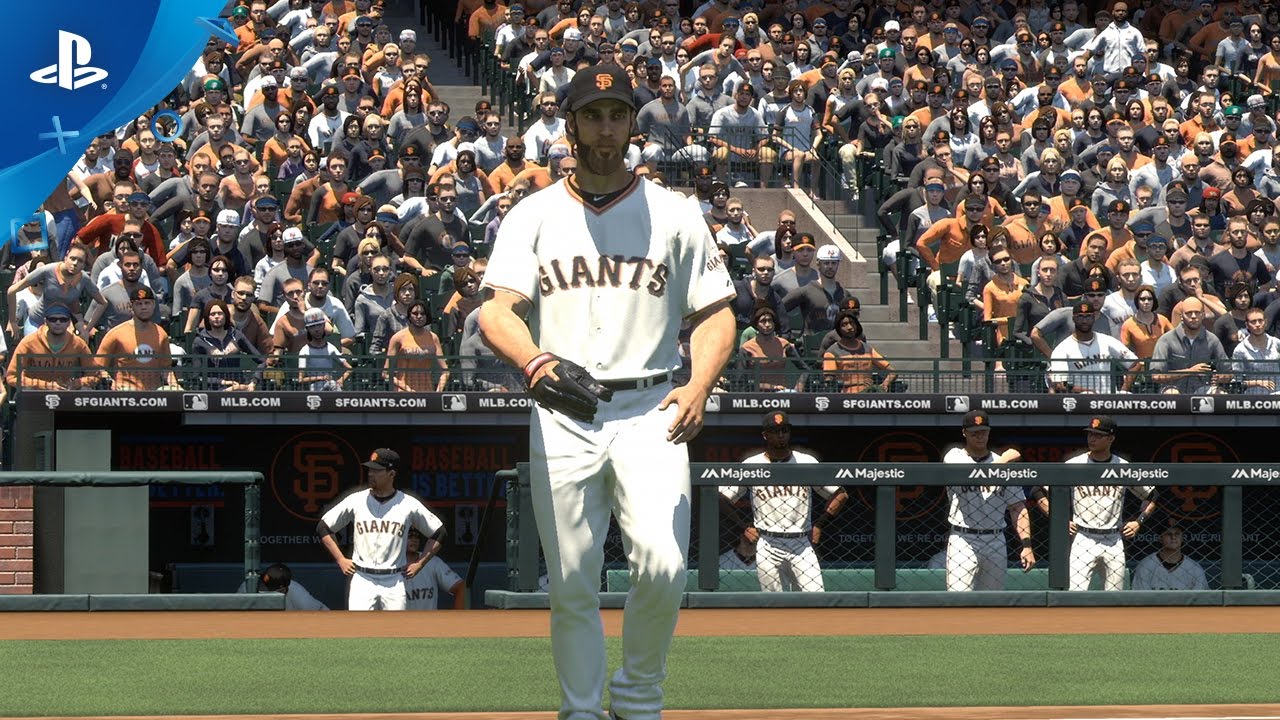 Experience the best moments of a game, or drill deep into statistics with Quick Manage. This year, there are more ways to play.
If you love games where you can strategize and multitask to build up an empire, you might want to keep an eye on MLB The Show 17 — we've found that many gamers, even those who aren't big sports fans, get a huge kick out of this year's new Franchise mode.
The Pressure's On
This year we added two completely new ways to play the game — let's start with Critical Situations.
Instead of waiting for the best parts of the game, Critical Situations takes you directly to those nail-biting, game-deciding moments when they naturally occur, breezing past some of the time-consuming baseball details that can get in the way of an action-packed experience. This makes games short, intense experiences that have a huge impact on your team's record. One of the many possible situations that might pop up: your star player at the plate with a chance to win the game with one swing.
In addition to these intense, game changing moments, you'll also encounter other important situations, such as keeping long hitting streaks alive or hitting three home runs in a game. In these situations you'll be "locked" to the player involved, meaning you'll only play his at-bats or fielding chances (much like Road to the Show, for all the veterans reading this). And this leads us perfectly into our next Franchise feature, Player Lock.
If you've ever wanted to see what you could do with your favorite MLB player over a full season, but you're strapped for time, you're in luck. Player Lock makes this possible, allowing gamers to play exclusively with their favorite players and help progress through the season faster. With Player Lock you can say goodbye to playing full 9-inning games! And don't worry — it's not permanent. Before every game, you can choose a different player to "lock-on," meaning you can mix it up between your star players or the prospects that are just getting their first taste of The Show.
Quick Games for Quick Manage
What about all the simulation-minded Franchise players out there? We haven't forgotten about you, and we think you're going to love our next feature: Quick Manage.
Just as if you were calling the shots from the dugout, Quick Manage is a text-based simulation mode that puts you in complete control of all the managerial decisions during a game. Want to bring in the closer an inning early to lock down the game? Think a sacrifice fly will score you the winning run? All of these actions and more are available to you in Quick Manage, so you control your team's destiny.
If you're wondering what's so "Quick" about this mode, it's the fact that you see the results of your actions instantly with the press of a button. We've given you plenty of managerial depth as well, as you can see in the screenshot below with all ways you can pitch to the hitter.
Getting antsy and want to get back into the action? With Quick Manage, you have the ability to enter the game at any point and can jump back-and-forth between managing and playing as many times as you'd like. This means that you can pick and choose when to play, while always being in complete control of your team.
And for all of you stat enthusiasts who want our MLB players to perform even more like they do in real-life, we've got one more thing for you, and that's our newly introduced Player Quirks.
Quirks are very specific traits assigned to a player based on real-life data which give the player a bonus when triggered. As you can see in the screenshot above, Anthony Rizzo has the Breaking Ball Hitter quirk, which means he excels at hitting curves, sliders, and other breaking pitches. When you're playing as Rizzo, you'll want to look for breaking pitches to hammer, since you'll get a hitting bonus when swinging at these types of pitches.
There are tons of different Quirks for both pitchers and position players, and in addition to changing the way you go about at-bats, we think they'll also change the way you construct your roster.
We hope you're as excited as we are about the big and little changes to Franchise mode. To hear more, make sure to tune in to our next Twitch stream this Thursday, where we'll go over all of our new Franchise features in more detail. And if you haven't already, follow us on Facebook and Twitter for the latest news on MLB The Show.
Thanks for reading, and we'll see you when MLB The Show 17 launches on March 28.