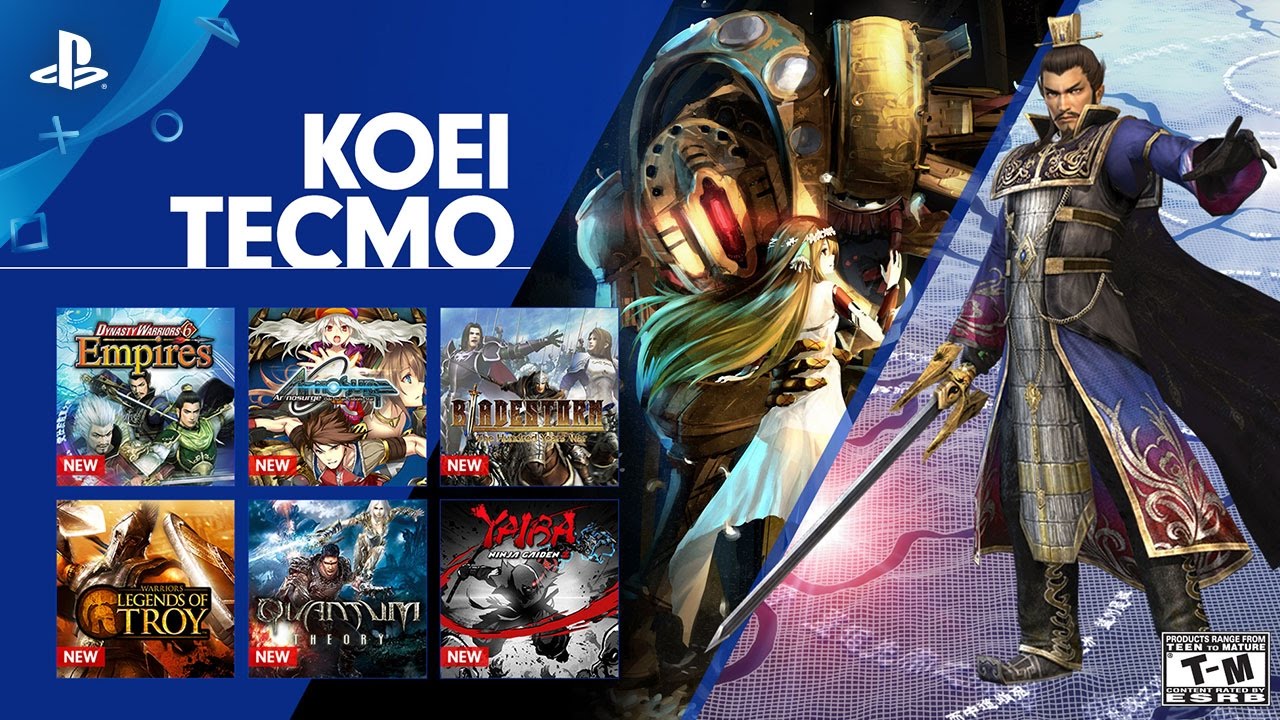 Hello, PlayStation Now fans. This month we're adding 12 Koei Tecmo titles to our lineup of over 450 PS3 games available to stream on the service. Enjoy hack-and-slash action with new additions like Dynasty Warriors 6 Empires, Bladestorm: The Hundred Years War, Warriors: Legends of Troy, and Samurai Warriors 4, the in-depth J-RPG Ar Nosurge: Ode to an Unborn Star, the fantasy action shooter Quantum Theory, and stylish non-stop ninja action in Yaiba Ninja Gaiden Z and Ninja Gaiden 3.
Don't forget to check out some of Koei Tecmo's other games already on the service, including Ninja Gaiden Sigma 1 and 2, Dynasty Warriors Strikeforce, and many more.
PlayStation Now has something for everyone, with over 450 games in all. Over the past few months, we've added games like Red Dead Redemption, Dark Souls 2, Tekken Tag Tournament 2, Tales of Zestiria, Catherine, and Silent Hill HD Collection, and every month we add more new favorites and hidden gems. Try these games and more with a seven-day free trial.
Here are some of the most popular games on PlayStation Now during January:
Red Dead Redemption
Tekken Tag Tournament 2
The Last of Us
Mortal Kombat
WWE 2K15
Mafia II
Injustice Gods Among Us
NBA 2K14
Sid Meier's Civilization Revolution
Dark Souls II
Wheel of Fortune
Sonic Generations
Batman: Arkham Origins
BEYOND: Two Souls
Saint's Row IV
Red Dead Redemption: Undead Nightmare
Jeopardy
Saint's Row 2
Lego Batman 2: DC Super Heroes
Tomb Raider
Catherine
Uncharted 3: Drake's Deception
God of War III
Dead to Rights Retribution
Ultra Street Fighter IV
The Sly Collection
God of War Ascension
Greg Hastings Paintball 2
Farming Simulator 15