A lone swordsman from a distant shore. A terrifying demon threat. And the skill to walk the line between life and death. Prepare for the brutal challenge of Nioh, launching February 7 on PS4.
Developed by the action aficionados at Team Ninja, Nioh channels the white-knuckle design philosophy of the Souls series and tasks players with vanquishing insurmountable odds. Guide the samurai William through feudal Japan and face the demonic presence seething across the countryside. Master three distinct combat stances, amass a powerful armory of blades, and wield crackling guardian magic to crush your foes.
For a full list of new games coming to PlayStation, read on. And enjoy the Drop!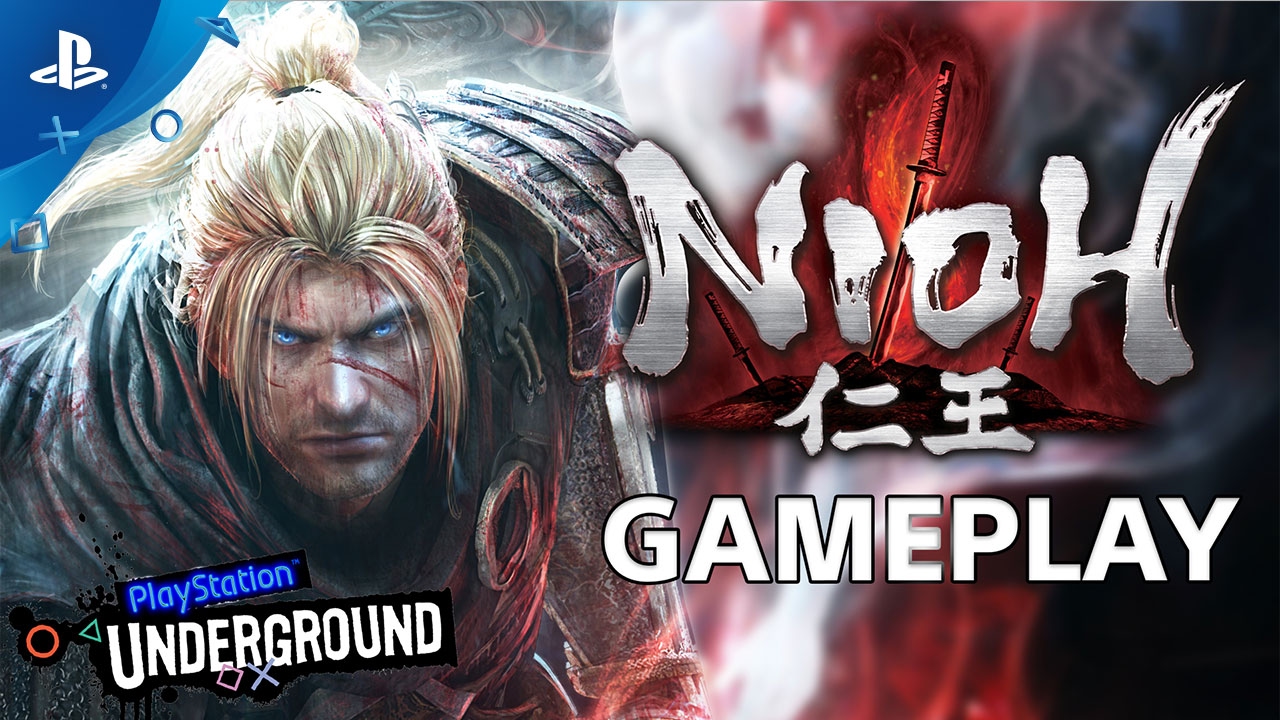 New Releases: Week of February 7, 2017
PS4 — Digital
The world has been dominated by dark forces since the beginning of human history. Known as the Masters of Mankind by those directly under their control, these forces will use any means necessary to protect their own interests including starting wars. In 8Days, the mercenary company G.O.D. (Gold, Oil, and Diamonds, Inc) and the 8DAYS Magazine are two modern instruments used to control the masses. You will have to face those conflicts and put them to an end… will you?
PS4 — Digital (Out 2/6)
The zombie infection has turned into a worldwide pandemic. You find yourself in Louisiana and your survival chance starts by building a safe camp and becoming a skilled survivalist. Find water, food, and shelter — and talk to the unconventional locals to make your way around.
PS4 — Digital
Kitty Powers' Matchmaker is a hilarious dating simulator with a difference. Manage your own matchmaking agency with the guidance of your fabulous boss, drag queen diva Kitty Powers! Match an endless parade of desperate clients with candidates from Kitty's little black book and guide them through awkward conversations and dozens of perilous dating dilemmas. Are you ready to bring romance to the world? Or will you leave a sea of broken hearts in your wake?
PS4 — Digital, Retail
Ready your blade — grueling encounters await around every corner in this action RPG in a vast land ravaged by civil war. Embrace every defeat as a step along the path to victory. Only in death will you find the way of the samurai.
PS4 — Digital
Experience exciting adventure with the Onion Knights! Five knights empowers themselves with magical onion juice. Defend the kingdom from an endless swarms of enemies. Defend the realm with your own strategy!
PS VR — Digital
Each environment is styled as a stadium with a fully animated audience, creating an immersive playing environment. VR Ping Pong features several addictive gameplay modes allowing players to experience the thrill of playing Table Tennis with PlayStation VR. Can you become the ultimate VR Ping Pong champion?
PS4 — Digital (Out 2/6)
So Many Me is a mind bending puzzle platformer with the added bonus of robust blobby cuteness. Discover new transformational abilities as you progress through each chapter. Earn your rewards when you solve puzzles. Dozens of adorable costumes, ancient artifacts, and bonus levels are waiting for you!
PS4 — Digital
Using the GunSeed mechanic, collect seeds to grow guns anywhere in the environment. Plant seeds to grow and harvest GunPlants for weapons, or GunTurrets to indirectly attack out of reach enemies. Explore GunWorld and battle monsters to find hidden secrets, gold, and earn valuable experience points.
PS4, PS Vita — Digital (Cross Buy)
Welcome to Uncanny Valley — an unsettling, story-driven survival horror where nothing is as it seems. Explore an isolated facility and solve its many mysteries, but be warned: the choices you make have meaningful consequences that will determine your fate. Play through multiple times to reveal all of Uncanny Valley's darkest secrets.
Other Highlights
For Honor: Open Beta (Feb. 9 to Feb. 12)
Star Trek Online: Agents of Yesterday (new content launch) is coming 2/14
World of Tanks: 1 Year Anniversary on PS, everyone receives a special tank, emblems and bonus XP – starts 2/10, ends 2/27
Honor and Duty: New patch adds multiplayer functionality
Puppy Bowl — February 5 at 3/2c (Animal Planet)
Legion — February 8 at 10/9c (FX)
Impractical Jokers — February 9 at 10/9c (truTV)
The information above is subject to change without notice.