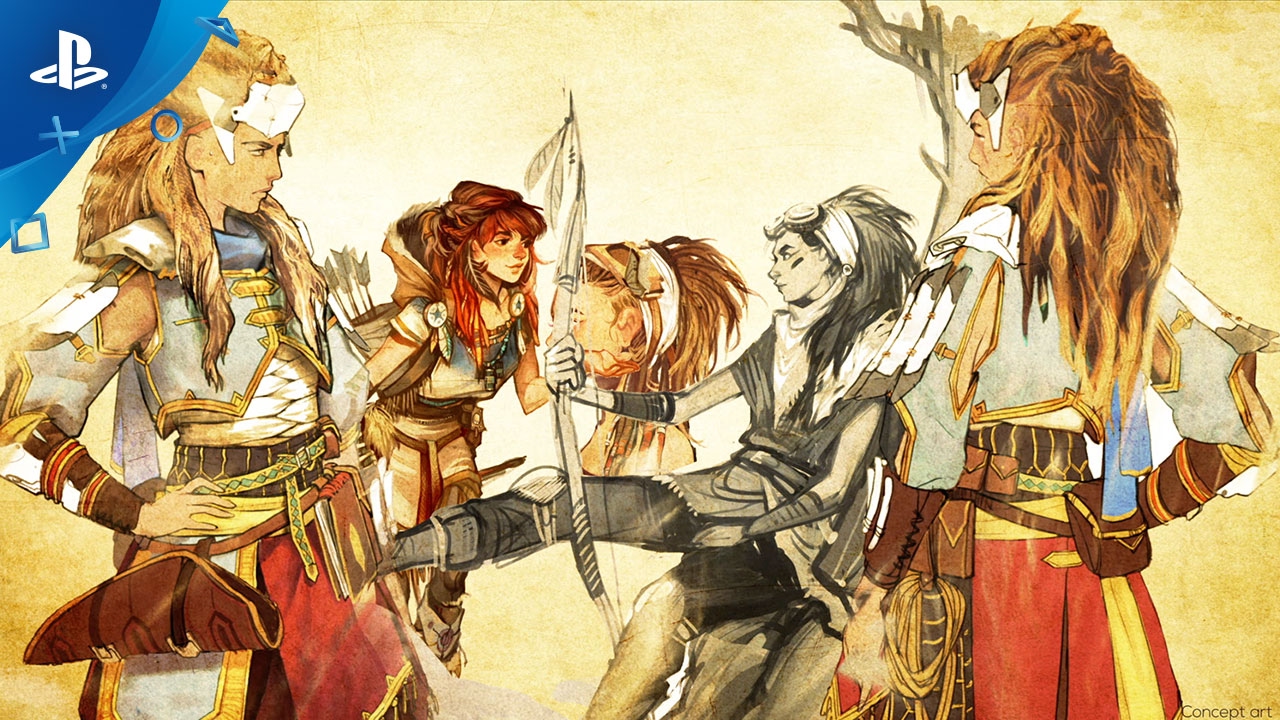 Since its initial creative pitch in 2010 until weeks before its launch, Horizon Zero Dawn has inspired awe in those that see it. We've spent more than a decade building the Killzone franchise, and now Horizon Zero Dawn marks an entirely new journey for us.
In our multi-part Horizon Zero Dawn behind-the-scenes profile, key members of our team touched on the challenges they overcame in creating their first action RPG. The first video speaks to how Guerrilla switched gears from creating first-person shooters to an action RPG. The second talks about shaping the studio to create an experience that heavily relies on narrative. The third and final video will look at Aloy, the game's star, and speak to how quickly she has enthralled gamers across the world.
From Corridors to Mountains
Guerrilla Games co-founder and Managing Director Hermen Hulst has called Horizon Zero Dawn "the single most ambitious project that Guerrilla Games has ever taken on." He is, of course, speaking in part to the challenge of transitioning an accomplished studio from one genre to another — one with new elements that the designers had less familiarity with.
"Horizon Zero Dawn is the first time we are creating quests, so we had to invest a lot in terms of technology and the open-world engine, but also in assembling the team," Hulst said. "Hiring a writing team, a quest design team… it's been a huge undertaking for the studio."
Growing Guerrilla
Knowing that storytelling would play a central role in Horizon Zero Dawn's creation, the team at Guerrilla brought in writing talent and formed a new group within the studio. Their sole focus: to flesh out a rich narrative and extensive history for the world of Horizon. Executive Producer Angie Smets noted that the studio "brought in a lot of quest designers, a lot of talent that worked on open-world games before. And of course, our Narrative Director John Gonzalez."
"The main pillars of Horizon's world were already there," Gonzalez said. "We had the lush, verdant nature. We had these mechanical beasts that are like robotic dinosaurs, and also human beings who are living in a more primitive or tribal state. At that point, how exactly those elements had come to exist in this world together hadn't really been worked out."
Creating A PlayStation Icon
Ever since that first internal pitch in 2010, the star of Horizon Zero Dawn was Aloy. We never questioned this, but designing her still proved a long and difficult process. Her character went through many iterations before the team settled on the figure you see in-game.
There was so much about Aloy that the team felt vitally important they get right. How she sees the world, how she interacts with other characters, and her deep relationship with Rost and how he helps her contend with being a tribal outcast.
Watch our behind the scenes video above, and get ready: Horizon Zero Dawn launches February 28 on PS4.