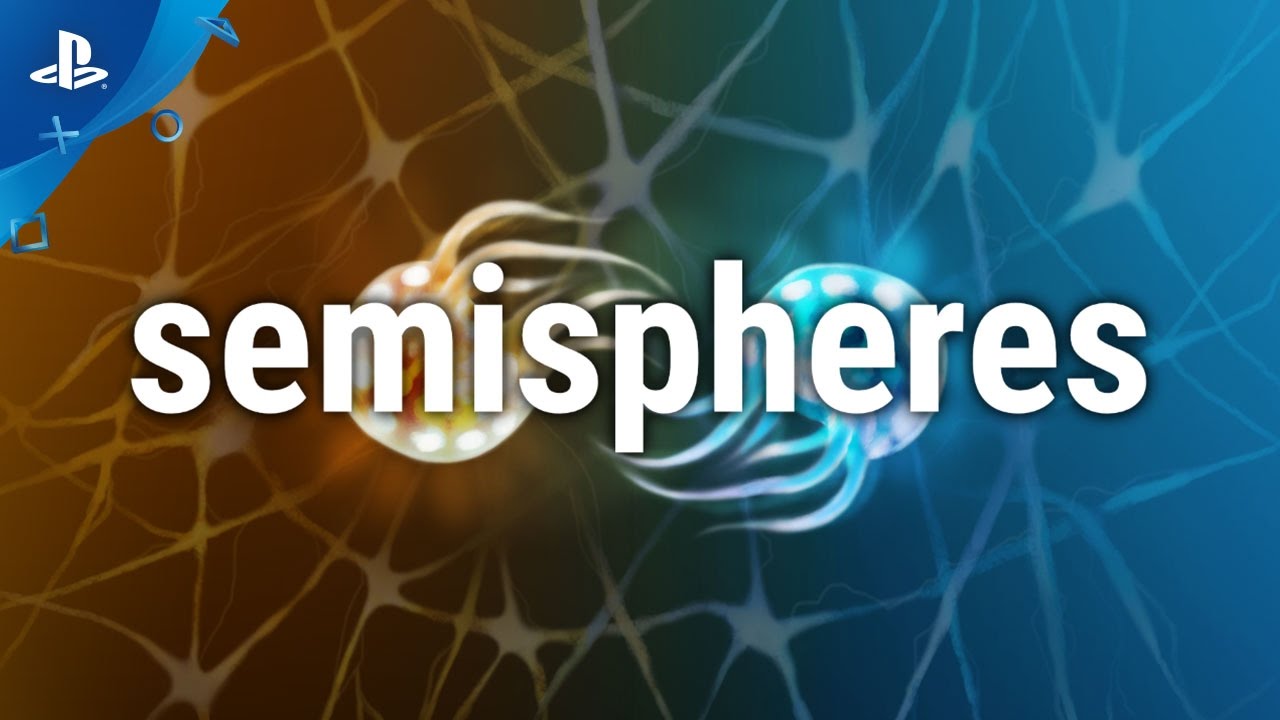 Hi everyone. I'm Radu Muresan, solo developer at Vivid Helix. I'm excited to announce that my game Semispheres on PS4 launches February 14, 2017. Here's the latest trailer, featuring music by the talented Sid Barnhoorn (composer for Antichamber, Stanley Parable):
With that out of the way, let me do a quick tour of how the game works. Semispheres is a puzzle game with stealth influences. It's primarily meant for a single player, but I've had people enjoy the game together at every single event where I showed the game.
The game is designed for immersion. The soothing color scheme and the wavy backgrounds, coupled with Sid's ambient soundtrack will draw you into the game and make sure you're fully focused. Even after more than two years working on the game, I still find myself just playing around with the characters.
It starts off pretty easily: there are two characters, each confined to their own world (side of the screen). You get to control these characters independently with the two thumbsticks. Where it gets interesting is the first appearance of portals. A portal will create a gateway between the two worlds, in the location corresponding to the spot in the other world. Think of it as the two worlds being overlapping.
This double nature plays very interestingly as you're expected to perceive the environment as two separate spaces, but also a single space at the same time.
Everything in the game revolves around its duality. All the abilities are enhanced or only possible in this kind of world. From the introductory "ping" or noise-making ability, to creating portals, swapping sides, transferring guards and teleports, they all contribute to the puzzle progression and improve your ability to think in this binary manner.
As you have probably already noticed, the focal point of the game is the brain. The name, the main characters, the background, the two sides, and the story are all tied into this theme. With that, I'm leaving you with the first frame of the story, presented as a series of textless comic strips.