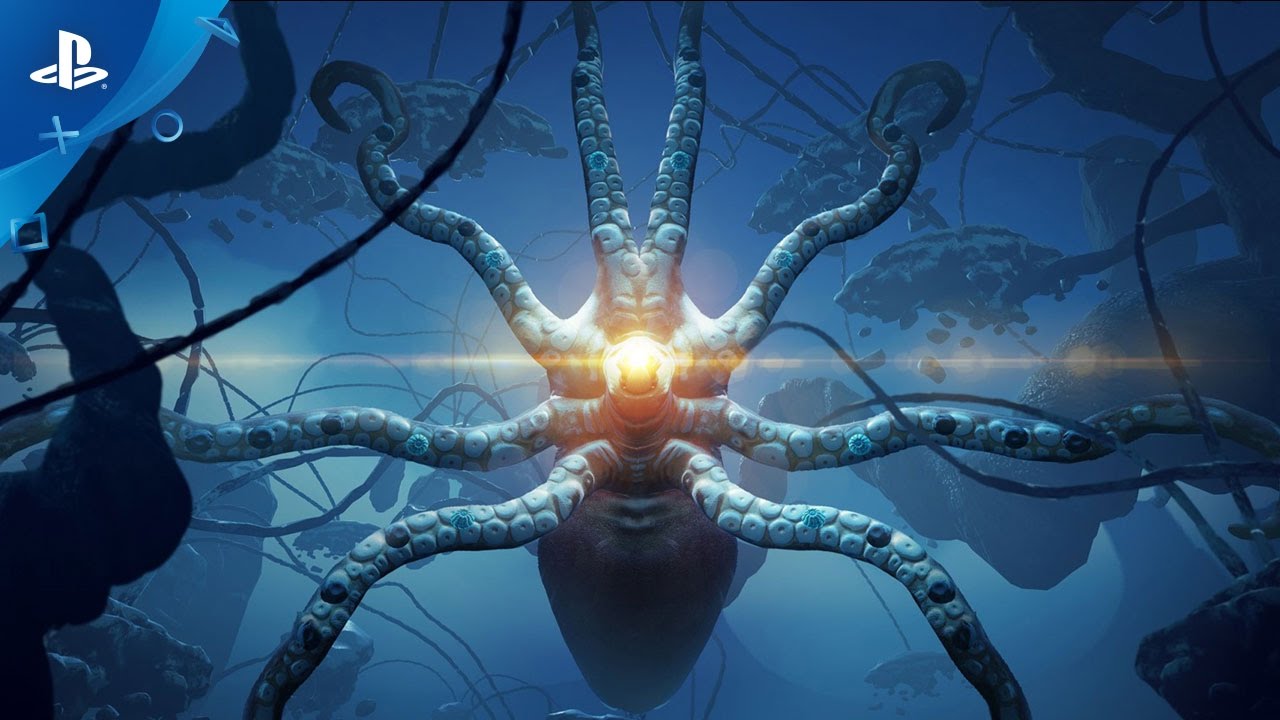 Hello to all PlayStation gamers! This is Fran Mead from Ninja Theory to let you know that our VR shooter Dexed will be available soon for PlayStation VR!
At its heart, Dexed is an on-rails VR shooter inspired by games like Panzer Dragoon where you wield dual blasters of fire and ice, taking down enemies whilst journeying through elegant and vibrant worlds. Ice enemies can only be damaged by fire, and vice versa, making this game a true test of your dexterity (see what we did there?). You can also tag multiple enemies to perform skilful combos, which will increase your score multiplier.
If you feel you're up to the challenge, there is the endless Arcade Mode, where you will be bombarded by enemies in an arena. Keep your shields up, protect your health bar and watch out for the dangerous detonating enemies. The truly dexterous will emerge champions of the global and friends leaderboard!
You may also explore the lush and colourful environments of Dexed at your leisure in our Zen Mode. Sit back and relax whilst we take you on a tour of each of our Challenge Mode levels, free of enemies and distractions.
Dexed encompasses what we love most in video games and what we strive to accomplish in our own games, namely a unique art vision combined with ninja-class gameplay.
Dexed will be available for PlayStation VR on January 31 for $9.99 in the US.