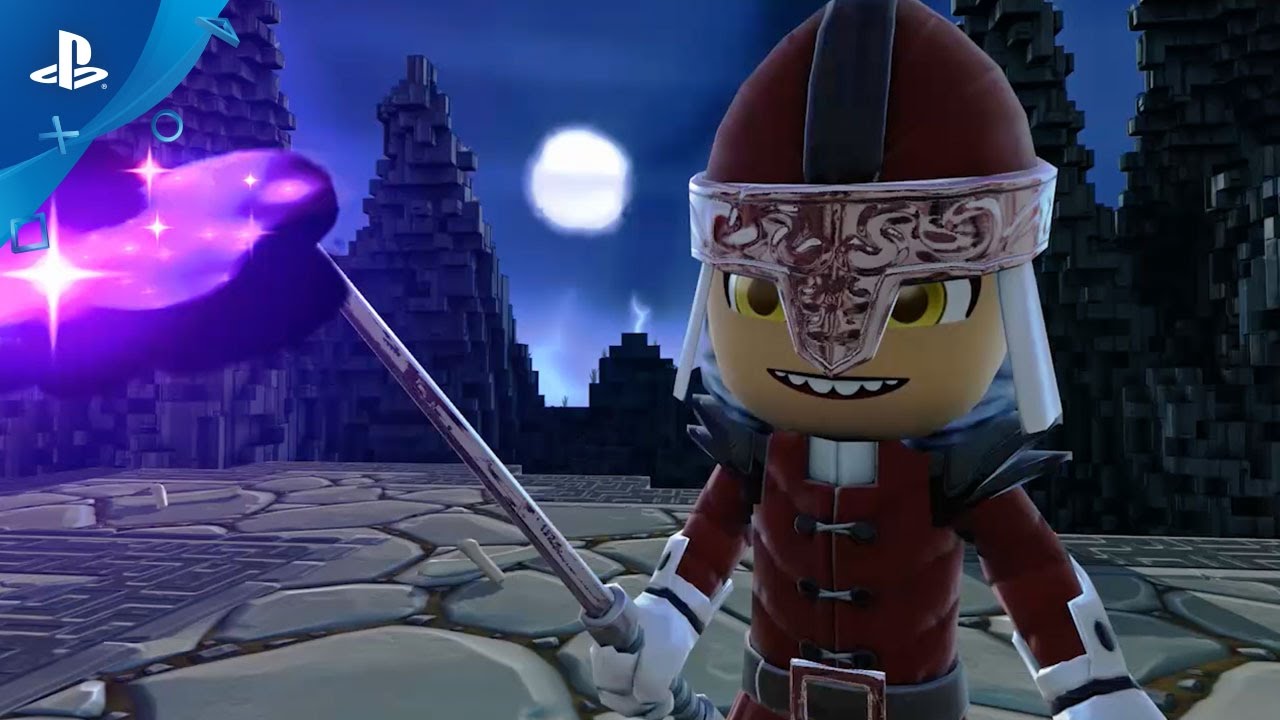 Hi everyone! I'm Antonela, Community Manager here at 505 Games. Today, we're proud to introduce the PlayStation community to Portal Knights, our action RPG sandbox game coming to PS4 May 2nd 2017 in North America.
For many months now, we've had gamers ask us whether Portal Knights is coming to console… To be able to finally say "YES!" is super exciting!
Back in 2014, 505 Games partnered with the incredibly talented development team at Keen Games to bring the idea of Portal Knights to life. The aim was to develop an action RPG sandbox game that differed from the competition with tactical action combat, sophisticated RPG elements, and regular events — and would ultimately be shaped by our players.
So, what can you expect? What is Portal Knights all about? Here's the thing… you can approach Portal Knights however you want! Pick an RPG character class, customize your hero, travel between unique islands connected by portals, build and furnish your home, farm resources, battle fearsome bosses, level up through combat, learn new skills, craft a range of weapons and spells, help out friends in multiplayer and much, much more… (Let us just catch our breath a moment!)
Portal Knights can be enjoyed in single player mode, or with family and friends in co-op or online multiplayer mode. Maybe you want to start your journey alone, but what if you need some help gathering resources for your latest build? Not a problem: Invite a friend into your world and adventure together! Treat Portal Knights like a blank canvas and paint it however you want.
Community is massively important to us as a team and we've been working closely with our players since we first launched on PC. The aim has always been simple – to make Portal Knights the game our community wants it to be and have them help shape the roadmap with us.
We're always keeping a close eye on our social channels and forums, talking with our players and identifying what it is they want to see in-game. As a result, our team of developers has been working flat-out behind the scenes to bring highly requested features to Portal Knights. It's been an exciting ride so far but we're not about to slow down!
We're so excited to see Portal Knights arrive on console and we hope you are too! In the run up to launch, let us know your thoughts across our community channels and feel free to ask us questions. We'd absolutely love to hear from you guys!