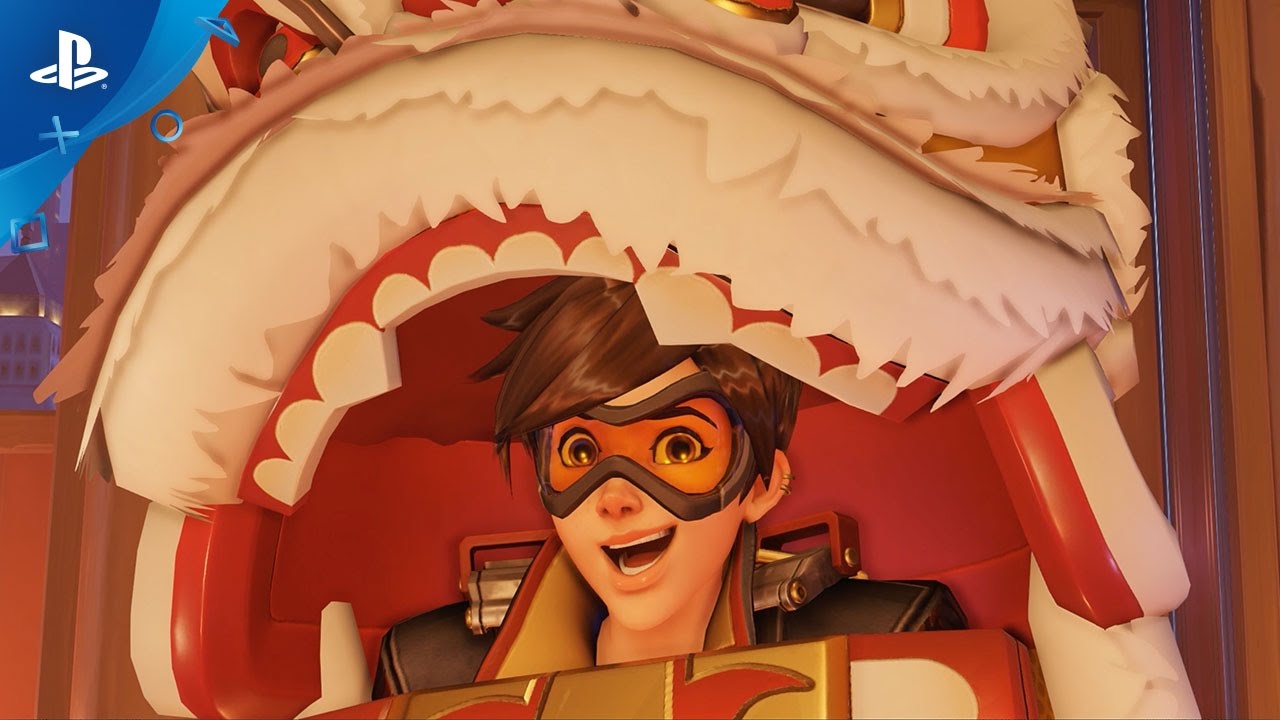 Hey everyone. The Lunar New Year is almost here, and we're celebrating the occasion in Overwatch with a brand-new seasonal event: Year of the Rooster!
From now until February 13, PS4 gamers will have a chance to collect more than 100 new seasonal cosmetic items from our special Lunar Loot Boxes, enjoy a firefight beneath some fireworks on our Lijiang Tower map, and participate in a new capture the flag-style brawl.
As with our previous events, during Year of the Rooster our standard Loot Boxes have been swapped out for special Lunar Loot Boxes, each containing at least one item from the Lunar New Year collection — including some festive new legendary skins like Palanquin D.Va and Wukong Winston.
The contents of Lunar Loot Boxes are random, but if you've got your eye on a specific spray, victory pose, emote, highlight intro, or skin, you can purchase them from the Hero Gallery with in-game credits during the event. Once you've unlocked an item, it'll stay in your inventory even after the event's over, so you can celebrate the Year of the Rooster all year round.
One of our favorite things about seasonal events is the brawls, which give us a great opportunity to experiment with new kinds of gameplay — from the fast and frantic team sport of Lúcioball to the co-op PvE challenge of Junkenstein's Revenge. For the Lunar New Year, we took a cue from tradition and came up with an Overwatch take on a competitive gaming staple: capture the flag.
In Capture the Rooster, teams will face off on Lijiang Tower, attempting to secure the enemy flag while the opposing team does the same. In this fast-paced brawl, players will need to get creative with their team compositions as they attempt to construct a lineup built for offensive speed and protecting a flagbearer. I'm sure the community will come up with some amazing strategies, but for now I'll leave you with one piece of advice: when you're first starting out, make sure to have at least one player guard the flag. You don't want to make it too easy for Tracer to grab the thing!
The Year of the Rooster is live starting today on PS4. We're excited to ring in the Year of the Lunar New Year with all of you, so grab your family and friends, and we'll see you in-game!